The business end of the season. It always comes down to two simple factors as we know. Who can deal with the pressure the best and quite simply … results. People will rightly talk about momentum, but how your team gets the points is irrelevant as long as they do. Liverpool fans have witnessed more false starts than down the road at Aintree this season, but if they do want to salvage something from the wreckage of this campaign there's now no further room for error. Somehow and maybe it a damning indictment on the Premier League's quality, they're still in the hunt for top four. March can't be seen as anything but massive.
Wolves had all the components we've been looking for truth be told. Decidedly uneventful for large parts, Liverpool found a way to win through a Van Dijk header from a second phase set-piece and Salah steering it in shortly after. On another night Darwin Nunez would have had a goal and assist, whilst the majority of Reds will hope we never see Paul Tierney for the rest of any season. What was more important than any individual performance was a fourth consecutive clean sheet and finally scoring after the 50th minute in games. As long as the perennially absent Naby Keita, Thiago and Luis Diaz are the only ones still missing, you can't ask for anymore.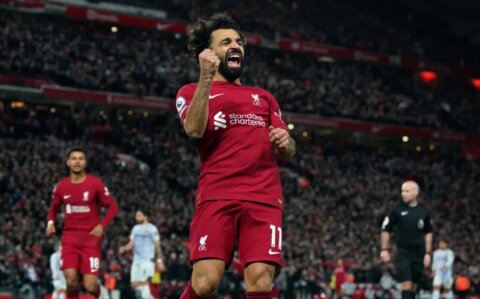 Personnel issues though have been a key theme for Jurgen Klopp's press conferences and we could do with the updates being shorter than they normally are this month. Big players who would be in anyone's starting XI have come back like Nunez and Konate, who have to stay fit from now until the end. On the other side, the end of the month really needs to finally see positive news around Thiago and Diaz. Liverpool's squad depth simply isn't there and if the top four is to remain possible, every bit of luck possible will be needed with starters. Jota and Firmino returning have a real chance to play their part too.
Fixture wise, with Fulham qualifying for the FA Cup quarter-finals and that one being postponed, it's crazy that there'll be 17 days between the final game of the month away to Real Madrid and Manchester City at the start of April. How those days could prove valuable for both Thiago and Diaz. The big one against the old enemy stands out a mile, whilst an away trip to Bournemouth has the same requisites as the other night. Take the maximum 9 points in the league then Spurs and Newcastle will feel our breath on their neck. Anything else and we're probably asking other teams for one or two snookers.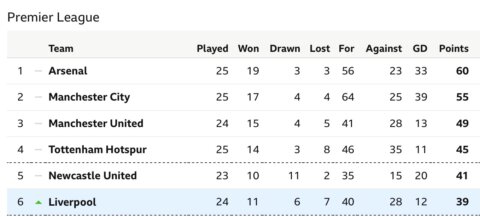 Newcastle have to go away to Manchester City and Nottingham Forest whilst Spurs heading to Wolves and Southampton doesn't appear to be the toughest on paper despite those being their standouts. Liverpool have to take care of their own business first of all though in a season where most reds have avoided checking anything else football-related at the weekend. March is simply massive for us. We'll find out if the reds have woken up to that soon.