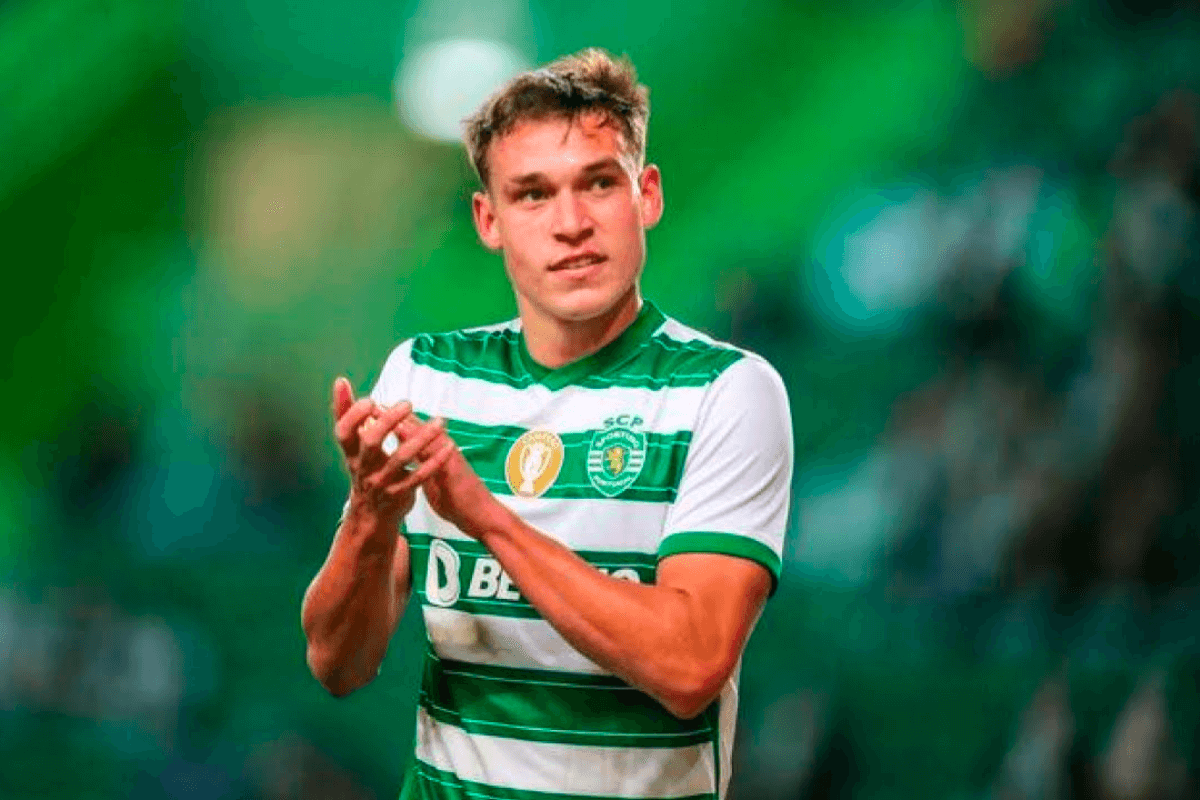 Manuel Ugarte: the Fabinho Successor 
There seems to be a growing theory that Fabinho could be moved on in the summer. The former Monaco man has been as important as any other player in helping Liverpool regain both the English league title and Champions League trophies. His falloff in the past 12 months has been gradual, yet the drop-off this season has been dramatic. Last season the Brazilian and Thiago were able to form a controlling midfield partnership that dominated most games. The issue is that opposing teams are now fully aware of the fragile state of all our formerly energetic assets. We are being preyed upon game in game out, and due to that it is now time to sign a new holding midfielder for the coming seasons.
There will be at least a dozen names thrown about as we close in the summer transfer window. Everyone at Anfield Index will probably do scouted reports on a number of these players, but there's perhaps one name which stands out from the rest and will continue to be mentioned until the next destroyer walks through the door. What we currently lack is someone to put the boot on the throat of the opposition, as our number 3 once did. There was a time when we would lose the ball for mere moments, before our powerful midfield would simply take it back, before delivering it back to our attacking assets. Our forward line is currently starved of continual service, due to our inability to control the middle ground. What we need more than anything, is someone that can help us maintain possession and win back the ball, without having the defence continually set upon.
At Sporting Lisbon, there resides a player who ticks every defensive midfielder box. This is a club that is currently under tremendous managerial leadership, whilst holding many of the strategic ideals that once made Jürgen Klopp's Liverpool so ferocious. Manuel Ugarte is a ball winning powerhouse that would enhance our middle ground exponentially. We have seen the impact of Casemiro, Rodri, and Thomas Partey in the Premier League this season, yet it has probably been the unbelievable contribution of Newcastle's Bruno Guimarães that has stood out above all the rest. These central figures have been able to galvanise and regroup the melee that surrounds them. We, on the other hand, find ourselves desperately seeking someone that can also make resilient and tough once again.

Here are some stats on the Uruguayan international.
Manuel Ugarte
Age – 21-years old (DOB 11/04/2001)
Current club – Sporting Lisbon
Height – 6ft 0in
Weight – 77kg
Club appearances – 150 games
Club goals & assists – 4 goals / 5 assist
Total minutes played – 10,650
International caps & goals – 6 games / 0 goals
Transfermarkt currently rates the number 15 at €18m. This is probably half of the money it would take to acquire him, making the deal similar in cost to when we signed Fab. We all know the instant impact our Brazilian international was able to have on our team, given the importance of an elite level CDM. I believe that we are about to spend in the region of €250 million this coming summer, despite my reservations on the FSG ownership. If this man were a take a fifth of that budget, then the next Sporting Director should not hesitate in making that move. We absolutely need three starting calibre midfielders before next season starts, alongside at least one new defender. Now, the top clubs around Europe are probably boxed off in this department, where we are have become so weak. This may allow us a free run at the beautifully aggressive footballer, thereby allowing one of the varying problems to become resolved. Our hesitation has been one of our downfalls, therefore, hopefully the wheels are in motion to appoint a direct and forthright recruitment leader.
In the summer, I was hoping that we would sign Moisés Caicedo once the deal for Aurélien Tchouaméni fell apart. The Brighton man would be a perfect ally for the Lisbon man, and still leave space for Jude Bellingham. I'm convinced that the first two are what should be prioritised, but if we were to attain all three, then that would be putting the entire Premier League on notice.