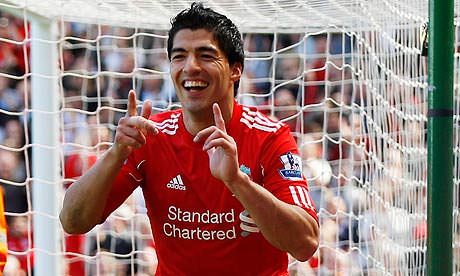 Liverpool FC | Players Goals & Assists so far | All Competitions

As a preview to Liverpool's first Cup Final for almost six years we thought we'd get together some stats on the Carling Cup regarding the goal scorers and players that have the most assist.
However as we were compiling the data we though we'd add in the FA Cup and Premier League stats to give you a full breakdown of how the team are doing before the Cup Final and where we can improve.
As you can see below Liverpool FC are scoring for fun in the the Cups, mainly due to playing a few clubs in the lower leagues although they have had pretty tricky ties to get to the stages they got to in either Cup so far.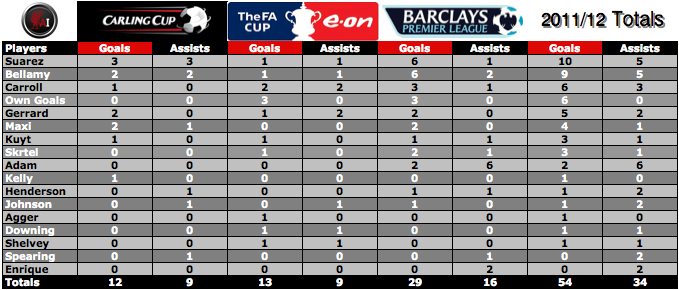 A full break down of who Liverpool have had to play in the Carling and FA Cups is as follows: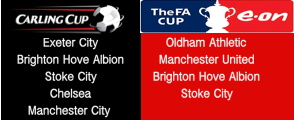 As you can see Liverpool's fixtures got more difficult as they progressed in the Carling Cup (in the fixtures they have played so far). Easy wins against Exeter and Brighton were followed by a gritty win against Stoke and a pretty comfortable win at Chelsea (3rd win in a row too!).
The semi-final was far from comfortable though. Liverpool dominated the first half at the Etihad and as soon as Spearing went off injured Liverpool seemed to park the bus and held on, for what was a vital one goal advantage, as Liverpool edged Manchester City in the semi-final due to that goal away from home.
So the original purpose of this article was the goals and assists from Liverpool players this season. Unsurprisingly it is Luis Suarez who is the most impressive as he has now crossed double figures in goals (10 in all competitions) and also has five assists in all three competitions. Craig Bellamy isn't far behind and he's played less games. Bellamy is on nine goals and five assists. The most assists this season are from Charlie Adam and these are all in the Premier League.
The comic stat is that Own Goals is joint third top goalscorer for Liverpool FC this season in all competitions. It just shows how tough Liverpool are finding it to score in the Premier League something that is not being replicated in the cups. I know a lot of you will point to goals against the lower league clubs but ignoring these Liverpool have scored two goals against Stoke, Chelsea, Manchester United and three over two legs against Manchester City. In the league they managed two against Chelsea but couldn't do the same against any of the  clubs. Does this current Liverpool side suit the Cups? It certainly seems as though they like to go for it in the Cup games and are finding it tougher to win in the League where sides are happy to come to Anfield and go away with a point. However, with sides keeping a fixture congestion in mind, teams seem to go for a win more often in the Cups.
Well we'll be at Wembley tomorrow and we wish all other supporters a safe journey and hopefully a very happy journey back home at the end of the day!
 All stats for the Premier League are from EPLIndex.com's stats centre. You can register to get more in depth Opta Stats here: Register Now!