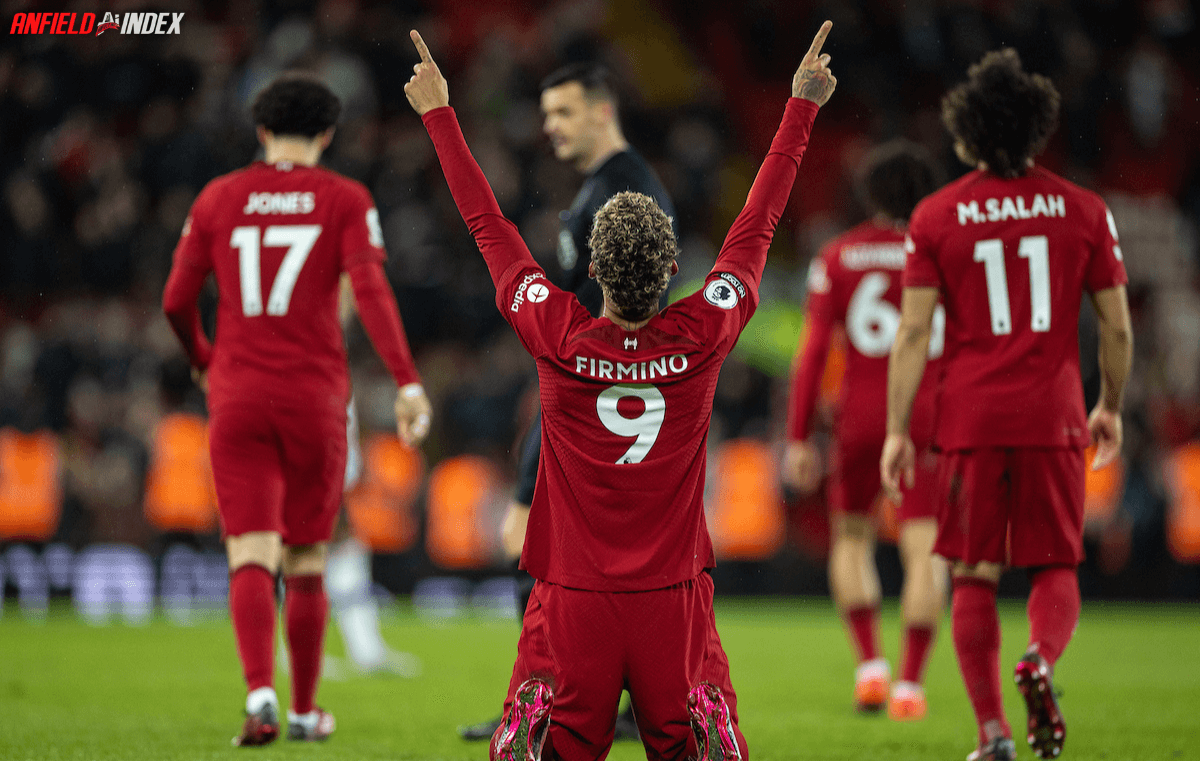 Lessons Learned in the Demolishing of Manchester United
What a time to be alive. No-one, whatever they actually claim could have predicted what was to come on a Sunday afternoon that left us with sore heads on a Monday morning. It's great to be able to say it – Liverpool embarrassed, humiliated and annihilated Manchester United. Seven-Nil still sounds incredible to be able to say out loud and even more amazing when you think we'd only scored one when the referee blew for half-time. We look at the lessons learned from a scintillating afternoon at Anfield.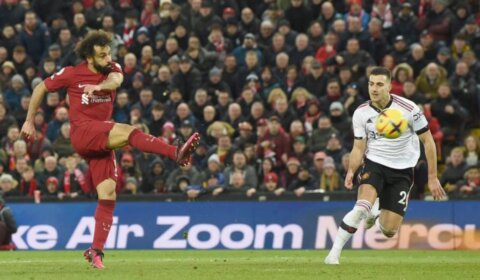 Return Of The King? He Never Left
It seems odd how so many questions have been asked of Mo Salah this season, quite often from the likes of former players like Jose Enrique and Stephen Warnock. For all the talk of new contract, age, hunger and the other accompanying noise, the Egyptian likes to clinically and regularly remind everyone of his world-class abilities in the big fixtures and Sunday was no exception. Salah dismantled United and whilst there were amazing performances all over the pitch, there was one clear man of the match.

In one game against our bitter rivals, the 30 year-old notched two goals and assists, became our record Premier League goalscorer and made that little lad they play at the back seek doctors treatment for dizziness. The last time we struggled like this in the infamous Covid season, Salah took us on his back and did what needed to be done. Considering he's notching goals and assists left right and centre, don't bet against the Egyptian king doing the same this time. He's not back…he never left.
Clean Sheets Becoming Believable
Amongst all the goal scoring hysteria, it's crazy to think that Sunday was Liverpool's fifth clean sheet in a row. There were still times when they looked vulnerable at the back when Fernandes sent his header wide or Rashford got in in the first half, but those moments were the exceptions. It's impossible not to feel more secure with Van Dijk and Konate at the back. If Liverpool are going to salvage anything from this season, we'll need to keep those two fit. The recent return to form or Trent and Robbo shouldn't be exaggerated either. It could all be happening at just the right time.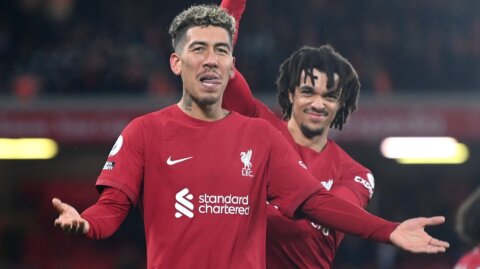 It Had To Be Bobby
There's a long way to go before the curtain finally does comes down on Bobby Firmino career at Anfield, but yesterday will live long in the memory. Ever since our number nine announced his goodbye, all Reds have wanted to show him much he means to them and it was made abundantly clear when he entered the proceedings to a rapturous welcome in the 79th minute. Whilst it felt like a 'changing of the guard' moment in attack, it was great for Bobby to give a reminder of the qualities he brings. Even better than that, we got to show just how much we loved him and how much he means to us.
Gakpo Lift-Off
It's not been the easiest start to life at Anfield for Cody Gakpo since his January arrival. Questions have been asked about his quality, physicality and where he fits into this current Liverpool side. The Dutchman couldn't have picked a better occasion to really announce himself to the Anfield crowd, as an incredible cut-in and finish to the bottom corner reminded us of Sadio Mane whilst a delicious dink for his second was reminiscent of the Coutinho finish at Old Trafford in the Europa League.
Whilst goals against Newcastle and Everton have marked a significant improvement for the former Eindhoven attacker, this game was different. He dominated their little guy, winning numerous flick ons and holding it well, whilst it shouldn't be forgotten that before his second, Gakpo turned well at pace and played a perfectly weighted ball to Salah who broke. The 24 year-old looked like he grew a further foot after his second went in and how United and Ten Haag must be ruing that they didn't manage to get him. Gakpo looked a class act in this one. If felt like lift-off.