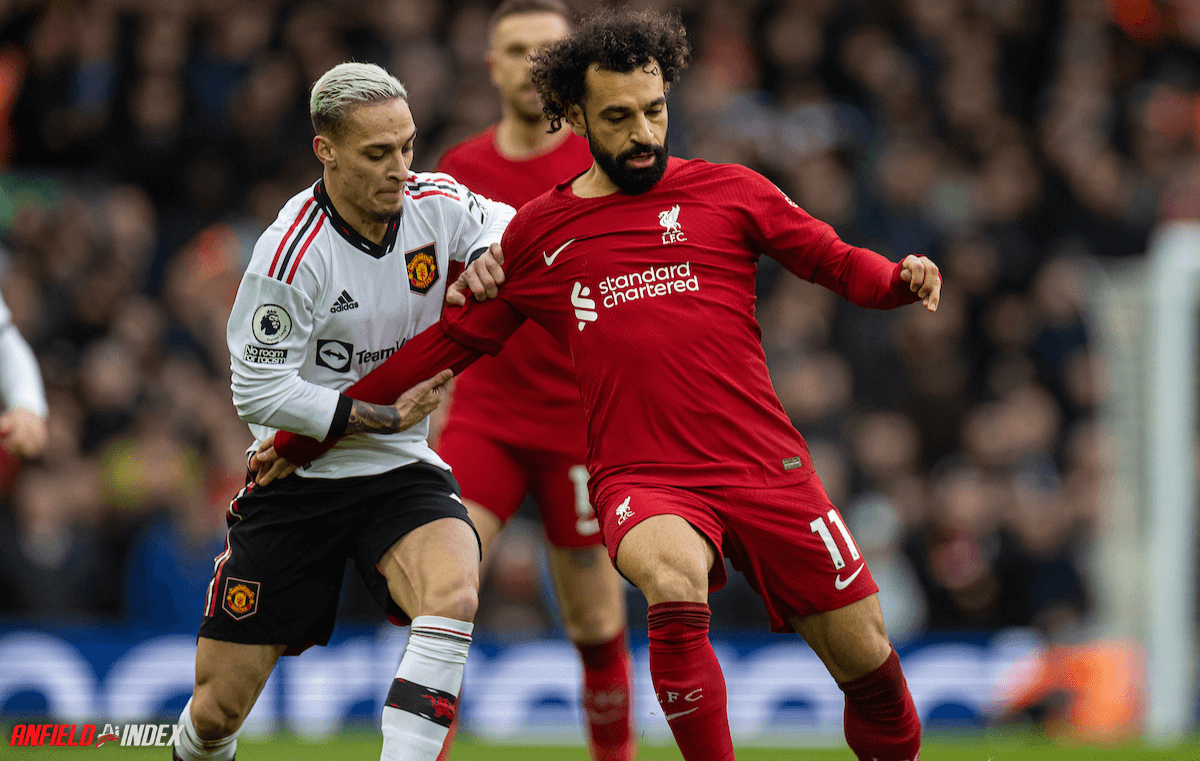 Liverpool 7 - 0 Manchester United - PL Player of the Match
Liverpool 7 – 0 Manchester United – PL Player of the Match
Mohamed Salah
This adaptation of our style is ever increasing the level of our elite assets, with our Egyptian King looking back to his deadliest best. 22 goals in an off season isn't bad at the start of March, and you feel that he may now look make the Premier League pay for the disrespect.

His ability to drift inside at the right moments is in perfect tandem with Darwin's roaming, whilst Cody is continually taking up smart positions that create space for his surrounding cast.
With free-flowing work and attacking patterns of destruction all around him, he remained the jewel in the venomous crown, with a display that showed that his world class status is still intact.
The right footed rocket launcher was perhaps the pick of all the goals, and you feel that his finesse will continue to mesh well with the new and energetic surrounding cast.
Today we won 7-0 against Manchester United, with Mohamed Salah deserving of the man of the match accolade.