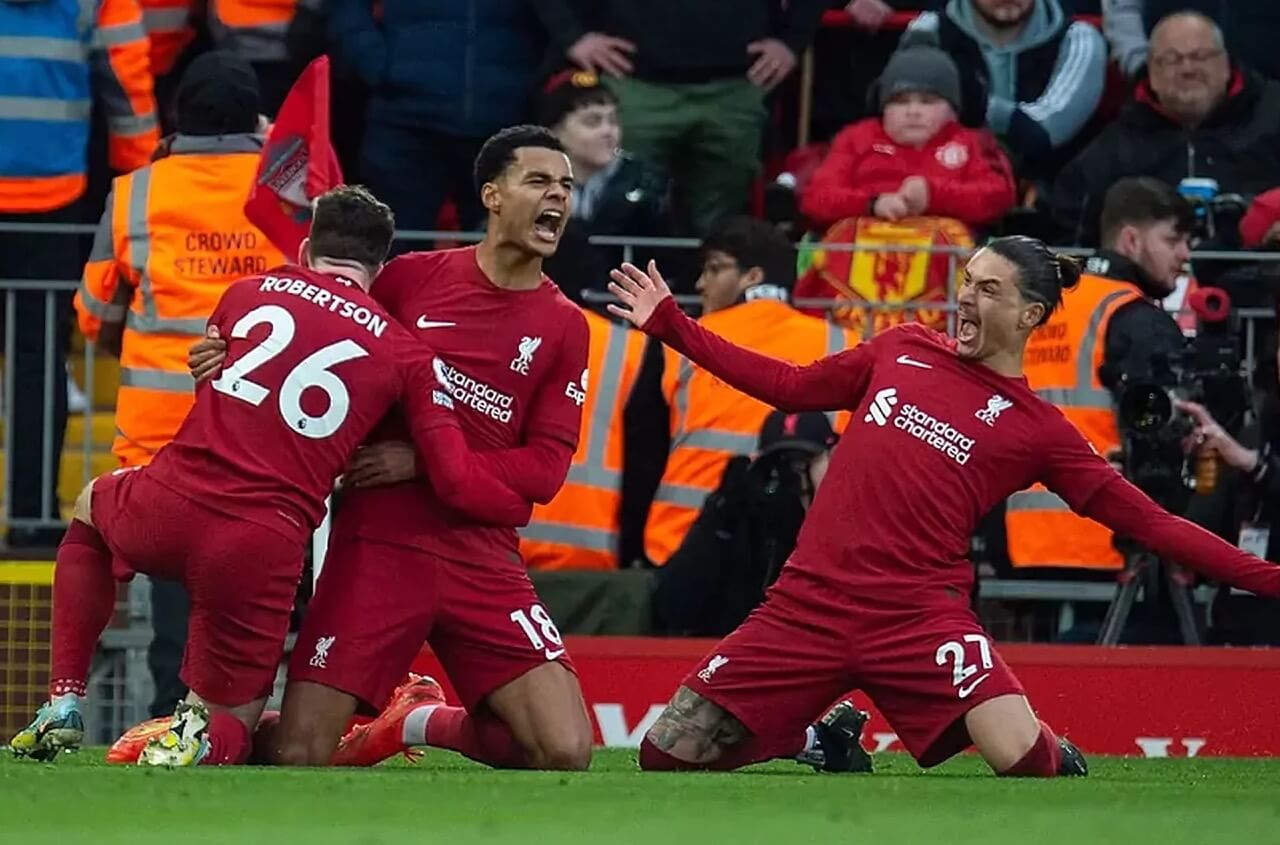 Fighting Front Three From Five: Bring It On
It still seems almost crazy when you think back to Sunday's events. Seven goals and more importantly four of Liverpool's senior forwards found themselves on the scoresheet. With Bobby Firmino's departure being announced this week, a lot of the reminiscing has quite rightly been about the original front three and how Mo Salah will be the only one remaining by the start of the next campaign. The United game may have slightly altered the conversation for many Red though about what that favoured new line-up could be. In simple maths, four out the five senior forwards are competing for the two remaining spaces in the front three. It's a contest we should all be revelling in too.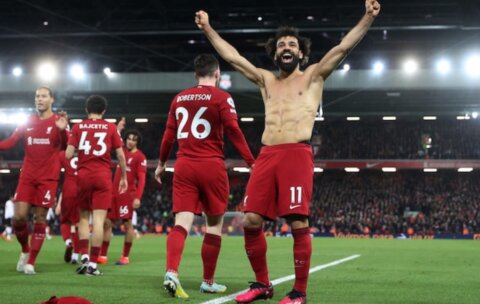 There'll always be two places because of the relentless machine that is Mo Salah. The Egyptian king didn't need a man-of-the-match performance to demonstrate his credentials. However two goals and assists, becoming our record premier league goalscorer and reducing United's little defender to a quivering wreck by the end was a timely reminder. The 30 year-old's place as an all-time legend at Anfield is already established, never mind his tenure as our starting right-sided attacker. Everyone at Anfield knows who our most valuable player is and the other four will know the implications for them.
The natural belief for many reds at the start of the season was that the front three would include a real South American flavour. Darwin Nunez had been bought as a powerhouse forward to play through the middle and slightly alter our style, with Sadio Mane's replacement already in place on the left with Luis Diaz. A front three of real power, pace and the ability to steam roller opposition defences. That left Bobby Firmino and Diogo Jota as the quality alternates, more than capable of being called upon when needed to change of the game or to rotate in when the time came. That may well have been Jurgen Klopp's plan but injury has changed the picture somewhat.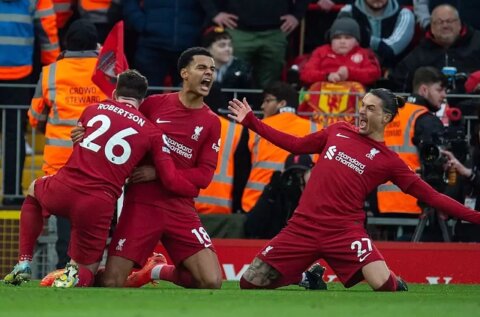 The option to sign Cody Gakpo in January had many believing that Liverpool had secured the additional cover they needed (before Firmino's announcement), but the Dutchman has thrown the cat amongst in a positive way for many and maybe altered their thinking . The 24 year-old came into a team that was struggling in January and found himself subject to harsh and early judgements. Recent goals against Everton and Newcastle have seen a burgeoning belief in his abilities amongst the fanbase, but Sunday was another level entirely. The finish for his first of moving in from the left, taking the perfectly weighted touch and bending it into the bottom corner was reminiscent of Mane in his pomp. The second, a cool and clever dink from a tight angle had a deja vu feel, reminding us of Coutinho at Old Trafford.
The key question that should maybe be asked is beyond Salah, which player would you say has the ability and composure to finish in such a way? Whilst Nunez, Jota and Diaz posses power, acceleration and trickery in a different way, that level of composure and variety hasn't yet been seen from them at Anfield. Virgil Van Dijk has talked about how Firmino is acting as a mentor for the former Eindhoven man in the false nine role, which is where he's started in the majority of games since his arrival, much to the surprise of most. With Gakpo occupying the starting middle ground, Nunez has found himself moved to the left side which may have appeared a compromise to some but the results are bearing fruit.
In his last five games all of which he's started on the left-hand side, the Uruguayan has looked a constant danger, having notched four goals and an assist. Tellingly, Nunez's all round play has looked more assured with all his strikes coming from the centre of the box, having drifted in and often interchanged with Gakpo. The only recent blank on his record was the Wolves game where Jota started. Though on another night without Paul Tierney and Harvey Elliott's poor header, he'd have had a goal and assist. Either way, Nunez's understanding with Salah has already been well established as evidenced by the chances they've duly created. Whether by chance or plan, one with Gakpo is beginning to develop too.
Nothing is ever assured in football and as the Palace and United results proved, a week is a long time in this game. There's never a guarantee they'll all be fit at the same time and based on Liverpool's recent injury record, that would be something of a minor miracle. There'll be rotation needed too with games and competitions always coming thick and fast, whilst hopefully success generates that pitfall. However if the stars were ever to literally align, it maybe tougher to pick the front three for Jurgen Klopp than predicted. With two spots remaining next to Mo Salah, competition can only be good thing. Cody Gakpo certainly may have caused a few to pause for thought. Four fighting for the remaining two – bring it on!