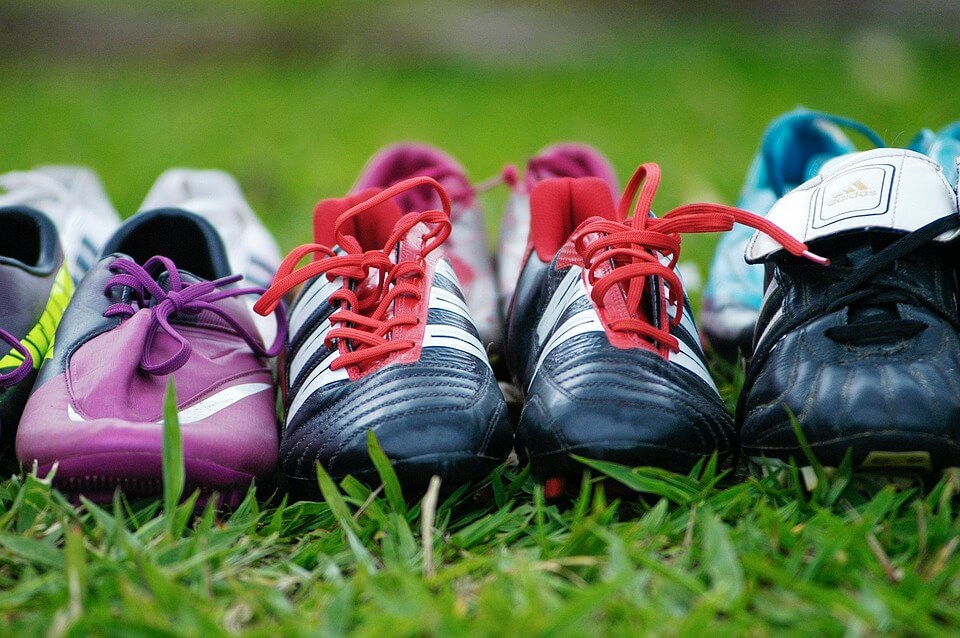 What You Need to Know About Diogo Jota's eSports Organisation
Not only is Diogo Jota a men's professional football player who currently plays in the top flight of English football for Premier League giants Liverpool, but he is also an eSports Champion with his own team.
Here is a closer look at everything we know so far about Diogo Jota's new Esports organisation, which is called Diogo Jota eSports.
What is Diogo Jota eSports?
Diogo Jota eSports is a professional eSports organisation that competes in some of the biggest eSports events in the world. It was created by Diogo Jota, who currently plays as a forward/winger in the number 20 shirt for English Premier League side Liverpool FC.
The 26-year-old was born Diogo José Teixeira da Silva in Porto, Portugal, in December 1996, and he set up his eSports team after having major success himself as an eSports champion.
As of February 6th, 2021, Jota was ranked at number 1 on the official FIFA 21s Champions Leaderboard. He participated in a series of invitation FIFA video game matches, which the Premier League organised.
He made it all the way to the tournament's final and beat teammate Trent Alexander-Arnold to be crowned champion for the first time. His new team's performances are regularly live-streamed on the video game live-streaming site Twitch.
The Diogo Jota eSports team members include the following players:
Ricardo Machado (aka Don70Pablo)
João Vasconcelos (Jafonsogv)
Júlio Lourenço (Marqzou)
Daniel Fernandes (DFernandes066)
Former members have included Afonso Dantas (            AfonsoDantas), André Silva (Rachuanic), and Lev Vinken (Lev). Diogo Jota is the CEO of the team (who goes by the name Diogo J.). The General Manager and Coach is Armando Vale (Armandogvale), and the team Psychologist is  João Cardoso (Cardoso).
The team has already competed in several major events, such as the Blacki Cup, the FIFA 22 Global Series – Europe West Qualifier, the FPF Christmas Challenge 2021, and the Blacki Xmas Cup 2021.
Have people won big money playing eSports at online casino sports betting sites?
Yes. eSports is a multi-billion dollar industry, and some of the most successful teams have won vast amounts of tournament prize money. People have also won big betting on eSports. There have also been big poker wins, and online casino wins recorded in the iGaming industry.
To learn more about some of the biggest poker wins and the biggest online casino wins, go to the official AskGamblers.com website.
The website also has over 1,000 reviews for some of today's best casino, poker, and sports betting sites, the latter of which also now have plenty of eSports betting markets with competitive odds.
Where can I bet on upcoming eSports events?
There are hundreds of fully licensed sports betting casinos where you can place real money wagers on upcoming eSports events from around the world. Some of the best sports betting casinos include the following highly recommended sites:
Bet365 Casino
BetVictor casino
Rizk Casino
Casumo Casino
Mr Green Casino
Honourable mentions
If you're looking for somewhere else to bet on eSports, you may also like to try 10Bet, Dr. Bet Casino, NetBet, LeoVegas, Britain Bet, Betiton Casino, Bet Duel, Bet Storm, and High Bet.
You also have Bet Morph, 21 Lucky Bet Casino, Unibet, Betfred, Jeff Bet, William Hill, ZetBet Casino, BetUK.com, Paddy Power, Rhino.bet Casino, and Vbet Casino, to name just a few trusted sites.
What major eSports events can I bet on?
There are many different eSports leagues and tournaments you can bet on throughout the year at today's best online bookmakers. Some of the most popular eSports events you can place a wager on include the following:
Game: Rainbow Six – Events: Invitational
Game: League of Legends – Events: the French League, the LCK Challengers League, the Liga Latinoamerica, the Championship Series, the China Pro League, and the European Championship, to name just a few
Game: Counter-Strike GO – Events: The Intel Extreme Masters, the Elisa Open Suomi, the ESL Challenger, the Intel Extreme Masters Qualifier, the ESEA, and the CCT Series
Game: Dota 2 – Events: The BTS Americas, The Pro Circuit, and The International
You can also bet on several other eSports events, some of which include The Fortnite World Cup, the PUBG Global Championship event, and the North American ESL Pro League Conference.
You also have the BLAST Premier League, the Wild Rift League, and the Honor of Kings International Championship, to name just a few.
What to remember when betting on any eSports events?
Always choose an odds format that's easiest for you to understand (e.g., American/moneyline, UK fractional, or European decimal), and remember to gamble responsibly.
Never chase your losses, and try your hardest not to spend more than you can afford. In other words, try to have fun gambling, but also remember that it's not a job. Also, set deposit limits where possible to help you manage your bankroll.