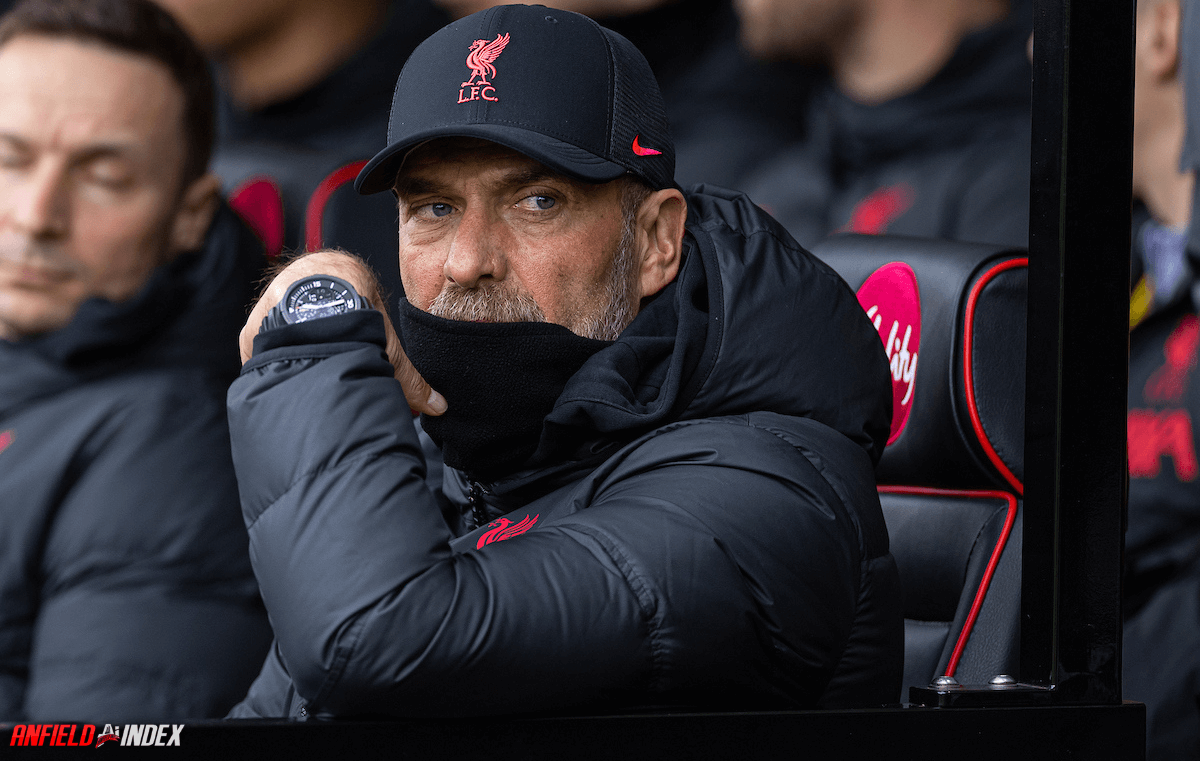 Lessons Learned: Bournemouth
Ahhhh the famous false dawn … we wondered where you'd got too. Football can change so quickly and after last weekend's unbridled joy, Saturdays early kick-off at the Vitality provided ultimate sorrow. Liverpool lost to bottom of the table Bournemouth 1-0 and truth be told they could have played for another 90 minutes and not have scored. Jurgen Klopp afterwards was honest enough to admit that Bournemouth deserved their victory and again you had to feel for the travelling Kop. We look at the lessons learned (or not as the case may be) from this one.
Mentality Gone
This was a must-win in the race for the top four with a chance to go into that position and put real pressure on the others, make no mistake about it. Jurgen Klopp had talked before the game about how we needed to forget the United result and focus all our efforts on this one, so the message couldn't have been clearer. Whether it was one eye on Madrid or whatever, there were no excuses for another away day horror show against a team who before kick-off were rock bottom of the table. Bournemouth joined the less than select group of Everton, Wolves, Crystal Palace, Brighton and Forest as a team who kept a clean sheet at home against the reds.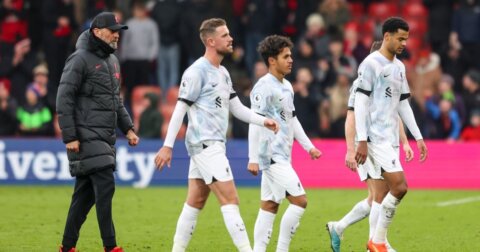 It was telling that despite the recent run of results which has seen us amass 13 points out the last 15, four clean sheets in a row domestically and enjoy last weekends endeavours, there were real nerves about this one which proved to be well founded. Mentality monsters the manager used to call us. But that seems a lifetime ago, as this was the 13th time that Liverpool had fallen behind this season and they've only won twice. This felt like the Forest game on repeat and by the final whistle, you couldn't argue with the fact Bournemouth simply wanted it more.
Someone Else On Subs
Whilst it's ultimately the players who take the responsibility to at least give it their maximum and have an influence, substitutions have been a disaster area for Jurgen Klopp the majority of the season and this one was no different. Despite getting four forwards onto the pitch at the start of the second half with Jota's introduction, Liverpool hardly made Neto do any work in the Bournemouth goal and aside from Jota's early chance, there really was little of note to talk about from an attacking sense.
Set pieces looked to be the best route for the Reds if they were to get any joy, but when you need a goal and quality delivery a change of Milner for Trent appeared to make little to no sense. It's a change Klopp has made regularly and every time it's not improved the situation one bit. Jota made some impact and won the penalty but Bobby had little impact whilst it seemed bizarre to wait so long to introduce Henderson. The changes often seem pre-planned as opposed to what's needed at the time. Whatever the thinking is at the moment, it needs to change.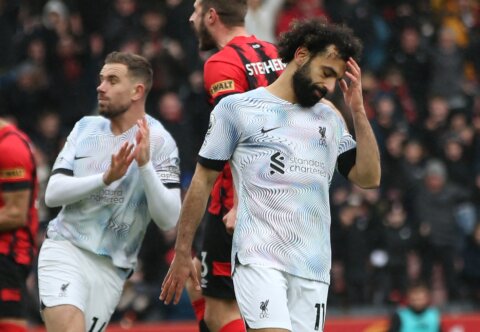 Attitude Issues
You can't label it as injuries, you can't say it's still the lack of confidence after recent results and whilst we all want rid of that Technicolor kit, it wasn't the real reason. Liverpool's attitude simply wasn't right again, especially certain senior players as Klopp admitted they were outfought and Bournemouth deserved the points. Liverpool have played five games in the early kick-off slot and failed to win a single one of them, often drawing blanks like against Chelsea and Forest. They've also only won three away games all season and in those thirteen away games they've only amazed twelve points and conceded twenty goals.
Virgil Van Dijk was the major offender here as he didn't even attempt to chase or close down the cross that lead to the opener, whilst it seemed harder to head wide at the end of the first-half than score. The Dutchman threw his arms up and berated others, but if Klopp was dishing out rollockings at half-time, the captain on the day should have been front of the queue. Konate seemed rash and lacked composure whilst bar Allison who saved us at times again, very few were worthy of pass marks. We're top four with home games and not even in Europe with our away form as Jurgen Klopp pointed out afterwards. Forget the Salah penalty, the attitude simply wasn't right again.