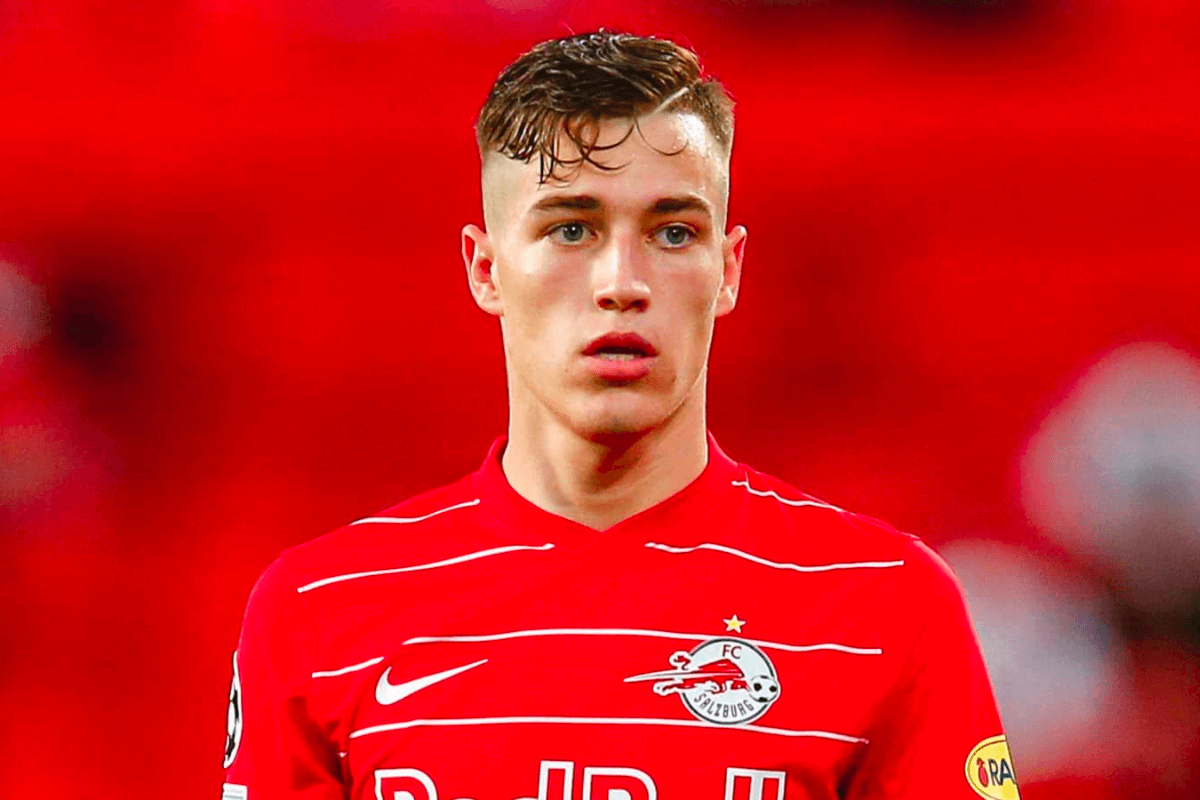 Luka Sučić & The Need for New Blood
It's no surprise to see another player being linked that has been through the corridors of either RB Salzburg or Leipzig's footballing machine. Despite having a recruiting model that was once so fruitful, our ability to regenerate our tired empire sees us once more looking towards their own roster of players. It's clear that there will be a combination of expensive and smart signings (this summer), therefore the lesser known quantities may not be Jude alternatives as feared, but merely more bodies to help replace the outgoing (and outdated) deadwood.
With Naby Keïta, Alex Oxlade Chamberlain, Roberto Firmino, and James Milner all set to depart this summer, these out of contract Reds will most definitely require replacements. The middle area of our squad has been wavering for two seasons, and despite the manger claiming to be fully stocked, it's clear that there is going to be some substantial turnover at this season's end. With FSG supposedly green lighting this much required transfer activity, we will hopefully start to narrow in on the names that will become the likely candidates to walk into the Axa Training Centre, at this campaign's close.

Alongside the Jude Bellingham rumours, there is now a steady stream of candidates that are being linked with an Anfield move. Mason Mount is a potential target that is routinely being mentioned, yet you feel that there will only be the one England international to walk through the door. With some defensive midfielders hopefully forthcoming, it perhaps leaves an opening for one a box-to-box entity that can be secured for a reasonable fee, and in addition to the Borussia Dortmund man. Liverpool should always be looking at players that can be attained for a below value price, therefor the names of Luka Sučić and Enzo Le Fée probably make an awful lot of sense. We have a world class operator in Thiago Alcantara, yet with Naby now edging towards the door, it does mean that a younger alternative will be needed to ensure the Spaniard is managed accordingly.
Luka Sučić
Age – 22-years old (DOB 24/03/2000)
Current club – RB Salzburg
Nationality – Croatian 
Height – 6ft 1in
Weight – 71kg
Club appearances – 155 games
Club goals & assists – 36 goals / 20 assists
Total minutes played – 10,402
International caps & goals – 4 games / 0 goals 
This is a player that seems to get linked more and more, with his ceiling and trajectory in line with how the Reds' recruitment team invariably operates. As a central midfielder, he is a more attacking version that would be best used on the right of a midfield three. With a great engine and much room for growth, the tall midfielder would offer more physicality and energy when others are on the wane. His value is in the region of £15m, therefore he could act as both a future starting piece, or a smart acquisition that could be sold later on for a considerable profit. As a squad member, he could represent a very good variation to our senior players, with his pedigree and progression in well-known hands. With so much movement expected in the summer, we have to be proactive and willing to fill out this tired squad, so all avenues must be explored.
Though I would rather see a more robust and perhaps experienced player to act as a backup, I wouldn't be against signing such a talented and potentially versatile young player. With a new Sporting Director yet to be named, it's difficult to establish how we will proceed. If we are to be signing 3-4 midfielders this summer, Luka Sučić could be a target that allows more celebrated and expensive additions to become affordable, and if that is the case, then I would be all for it.