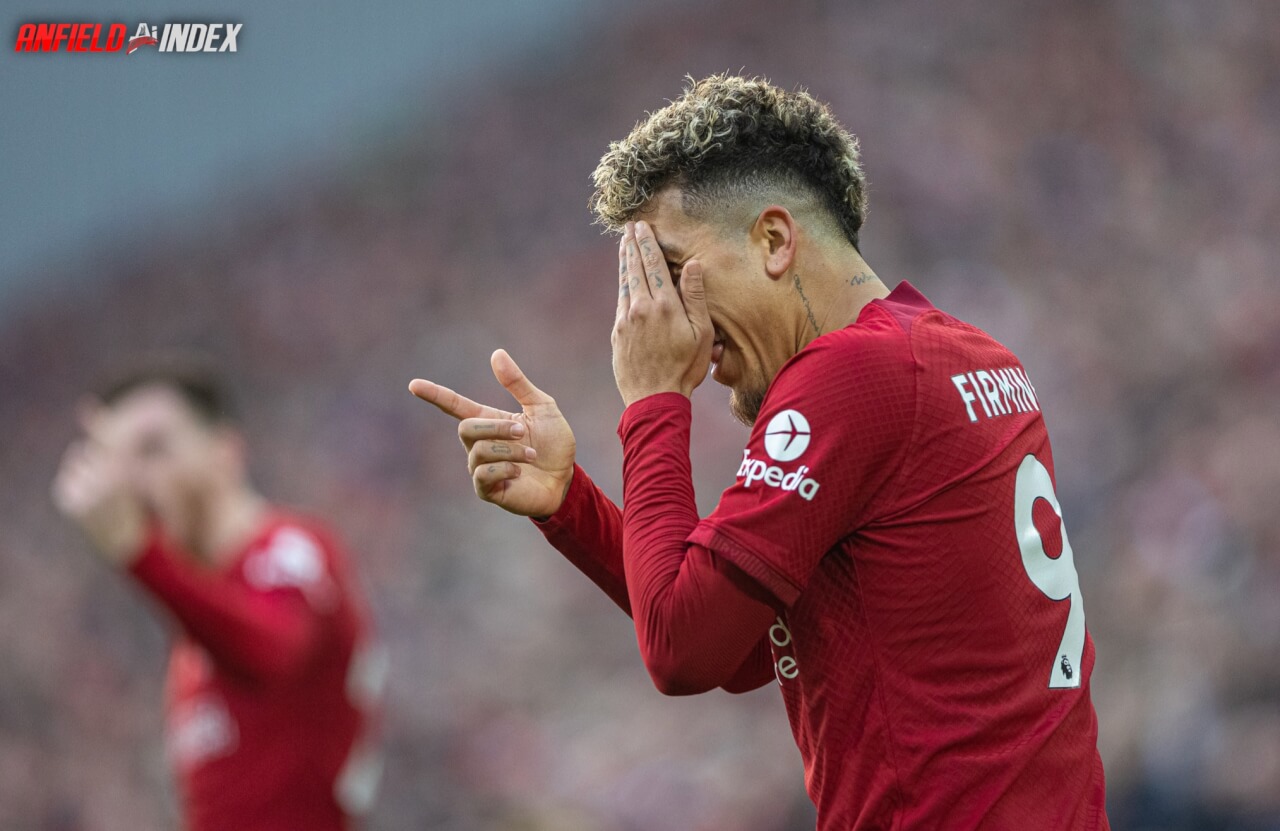 Goodbye, Bobby: The poster boy of the Jurgen Klopp era
So, the Roberto Firmino era at Liverpool is coming to an end. Yep, I'm in floods of tears, too.
Last week, the Reds' brilliant Brazilian announced that he wouldn't be signing a new deal at Anfield this summer, with the news met with much sadness by many.
Firmino's world-class talents may have waned since the title-winning 2019/20 season, with the freshness in his legs and all-round impact deserting him, but he remains adored by the fanbase.

From a purely nostalgic point of view, many supporters simply wanted the 31-year-old to remain as part of the furniture so not to hammer another nail into the coffin of the original great Jurgen Klopp side, but they haven't got their wish.
Perhaps Firmino leaving in the summer will ultimately make the most sense for all parties, but it doesn't make his imminent goodbye any harder to stomach.
This has been a truly legendary period under Klopp, and while the German himself is an iconic figure, endless players have also become legends.
Mo Salah is a genuine modern-day footballing superstar; Virgil van Dijk is one of the greatest centre-backs of the last 30 years; Trent Alexander-Arnold is a generational full-back; Jordan Henderson is the perfect role modern role as captain.
The list goes on and on, and there are too many individuals to single out, including departed greats such as Gini Wijnaldum and Sadio Mane.
But then there's Bobby.
For all the vast influence and endless attributes of those mentioned above, it is Firmino who stands tallest as the poster boy of this great era.
From the moment Klopp arrived in October 2015, it was a match made in heaven between the Brazilian and his new manager, having been used in embarrassingly bad fashion by Brendan Rodgers.
I mean, how did he honestly think playing him on the right wing made the most sense?
When Klopp's methods immediately made Liverpool better, it was Firmino who was both spearheading the attack and proving to be priceless in a defensive sense.
The 4-1 win away to Man City in late 2015 was arguably the first true sign that the Reds had a gem of a talent on their hands and he has never looked back since.
Few strikers in the last decade have been more original and effective than Liverpool's legendary No.9, with his ability to drop deep and link play, his relentless pressing ability and his intelligence making him the perfect foil for those around him.
In Salah and Mane, Firmino found the ideal compatriots in what will forever be considered an iconic Reds front-three, with the African pair benefiting from the space their teammate created for them.
They scored more goals and made more headlines than Firmino, also being rated more highly by rival fans and much of the media alike, but he was always the key to that attack.
He embodied everything that Klopp wanted in his team – he must've thought he'd struck gold when Bobby was already at Anfield when he arrived – whether it be an elite footballing brain, a likeable character or a perfect blend of flamboyance and team ethic.
There are too many unforgettable moments to mention, whether it be the piece of skill to evade Roberto Soldado, the Club World Cup-winning strike against Flamengo, huge goals away to the likes of Crystal Palace and Wolves or countless assists, and it was all done with a beaming smile.
The hope is that Cody Gakpo ends up being the natural heir to Firmino in that false nine role, should Klopp continue to decide to use him in that position, but there will never be another Bobby.
He has been an absolute joy and will be remembered for many decades to come.