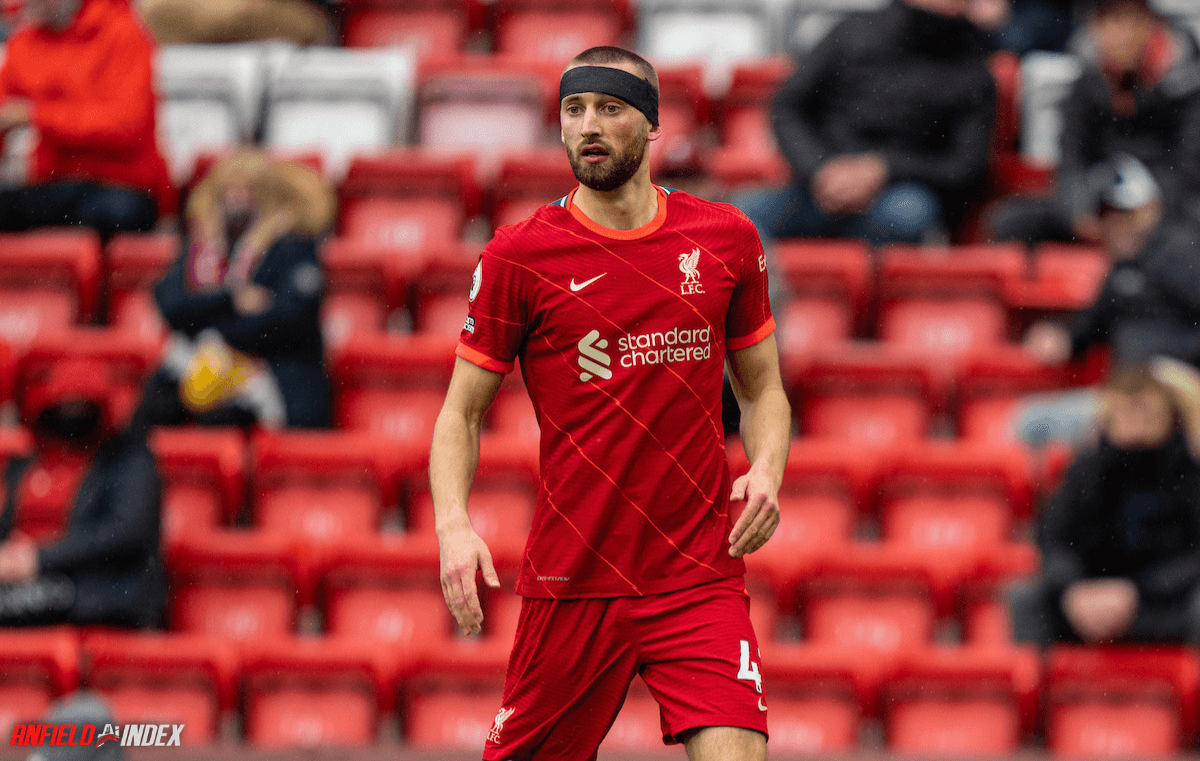 Which Fringe Players To Be Loaned, Sold or Retained?
Each footballer's pathway requires a specific and unique approach when starting out at any elite club. So many young prodigies and supposed generational talents will always emerge, yet can be lost within the shuffle of upper tier entities. With the need for success now so desperate, we are witnessing managers come and go, as frequent as the campaigns pass. Footballing ideologies and the willingness to immerse academy products, can be differing and forever dependent on who is the current holder of the managerial hot seat. All brilliantly run football clubs have a hierarchy that works around a Sporting Director, who has a job to build a sustainable football club. The whole project will always override the near sided wants of most managers, therefore separation in power is vital to longstanding success.
With Liverpool FC, we have an established list of sensational footballers that have migrated from cleaning football boots, to having to those same boot manufacturers pay them millions of pounds to wear them. Though the modern list is marvellous, it is still an elongated group, given the need for constant success. To buy is often seen as far easier than to promote, which causes stagnation in the process of development. In the past ten years or so, we have seen the richer clubs (including our own Reds), use the plethora of rising starlets to top up their respective transfer funds. This method of in-house auctioning enables them to bring in a more continental variations of player, thus making much of the under 23's little more than commodities to bargain with. Only the likes of Trent Alexander Arnold, Steven Gerrard, Michael Owen, Jamie Carragher, Robbie Fowler, Rob Jones and Steve McManaman, have truly forced their way into the first team, certainly since the inception of the Premier League. That is an incredible list, however it is becoming harder and harder to find opportunities for the homegrown talent.
I'm often on the fence when it comes to loaning out players. I'm fully aware of the potential financial gains that can be accrued in both the short and long term, yet I've usually considered a temporary move from Anfield to be nothing more than the first step to a full departure. Under the reign of our world class manager, Jürgen Klopp, we have seen only glimpses of youth being ushered into the first team proper. If we look at the first team squad this season, only Trent and Harvey Elliott can really be considered part of the first 15 or so players. Elliott himself, was not even a full Anfield product, with both himself and Fábio Carvalho, brought in from Fulham for varying costs.

Caoimhin Kelleher is a top notch keeper, yet will only ever be the Alisson understudy. Nat Phillips has gone from prospect, to back up, to a man that really needs to find first team football, in his near 26th year. In midfield, we have the gifted and emerging Stefan Bajčetić, yet the upcoming summer activity could see him tumble down the midfield pecking order. Up front, we have the wonderfully exciting pair of Ben Doak & Kaide Gordon, with both perhaps salivating at the chance of some senior football. We have phases and clusters of players that emerge, before fading away. The choices we make are vital to everyone, especially the players themselves. We have seen what can happen with the likes of Bobby Duncan, so making long term plans is surely a must.
As the summer business closes in, the management team and incoming Sporting Director will need to start analysing which players should be loaned out, in order to continue their progression. I will be looking at the pure academy products, as well as the young talents that have been signed in recent times.
Caoimhin Kelleher
A long-term prospect that will turn 25-years of age next November. With our Brazilian number one standing firm as the world's best keeper, it is now time to move on our semi-young Irishman. We can't be certain of how high his ceiling is, therefore some form of clause should be inserted, that fits with Alisson Becker's timeline.
Verdict – Sold, with an option to buy back.
Projected fee – £15-£20m
Calvin Ramsay
I know that Joe Gomez is not everyone's cup of tea, yet he has never failed to deliver at right back. With Matip perhaps the more likely to move on (this summer), I would shift Joe to the backup role behind Trent, with him also holding a 4th or 5th choice centre back role, alongside Sepp van den Berg. A 3rd choice centre back would then be needed, which would allow our gifted Scotsman the opportunity to find regular game time.
Verdict – Season loan, with no option to buy.
Nat Phillips 
Must be sold, a career is being lost here.
Verdict – Sale, with percentage on next move.
Projected fee – £8m
Stefan Bajčetić
This young man needs to remain in the first team picture, with a role as the 4th or 5th choice midfielder. A full midfield three should be signed, that will take the pressure off the teenage Spaniard's shoulders.
Verdict – Keep and mould into an elite level player.
Harvey Elliott 
He's shown such great moments of desire and ability, therefore he has to stay the course under Klopp. With further system changes likely, he could become a player that's grows into a good and versatile option, as we evolve our historical side.
Verdict – Keep, and create a position within the next generation.
Fábio Carvalho
I see this player as someone we can potentially use, though not in the short term. He should be allowed a one or two year loan, in order to grow into the kind of player we might need. A fruitful loan would only increase his value, and he may become a player we can make a considerable profit on, down the road. A loan to Michael Carrick's Middlesborough would be good for all parties.
Verdict – Season loan, with no option to buy.
Curtis Jones
A man that needs a loan more than any other in our first team squad. If we are looking to raid the likes of Crystal Palace or Brighton for one of their better players, Jones should be included in such a deal, with a one or two year loan vital to his own development.
Verdict – Season loan, with no option to buy.
Ben Doak
This terrifying young player should enjoy a full season under the watchful eye of Klopp, before he is ready to either fully join the reds first team squad, or take in a loan. This ultra-talented winger could become sensational, so very careful guidance is needed here.
Verdict – Keep him training with the first team, gaining odd appearances here and there, whilst tearing through the under 23's.
Kaide Gordon 
After a period of injuries, now may be the time to let him find some much needed minutes. He's a future first team player, though only if he's managed accordingly.
Verdict – Season loan, with no option to buy.
Sepp van den Berg
This impressive young defender has the potential to become a 5th choice centre back, thereby taking the role of outgoing Nat Phillips.
Verdict – Time to test whether he is a Liverpool player.
Tyler Morton
The 20-year-old is a starter on loan at Blackburn Rovers, with a decent level of performance on going within the Championship. He could well become a handy 6th or 7th option next season, if the reds were willing to offer him that role. If, however, Rovers were to gain promotion, you would assume a substantial bid could be incoming.
Verdict – Sold, with an option to buy back.
Projected fee – £15-£20m
Leighton Clarkson
He should continue his development on loan, with a view to continuing his progression.
Verdict – Season loan, with no option to buy.
Conor Bradley
Another player that would benefit from another loan spell, with a keen eye on his development.
Verdict – Season loan, with no option to buy
Marcelo Pitaluga
A return to the squad should be forthcoming, with Adrian set to leave, whilst Caoimhin Kelleher may well look to move on.
Verdict – A very strong prospect who could well become the understudy to Ali next season.
Decisions will clearly have to be made on all other young players, though the appointment of a Sporting Director is imperative to making the right choices. The regeneration must be overseen, with both the first and reserve team players guided in order to achieve continued growth.