Trent Alexander-Arnold didn't sugarcoat it in anyway when asked afterwards about Liverpool's abject performance against Bournemouth. "Every team in the league is fighting for something so it means a lot to get the three points and I think looking back on it now, they probably wanted it more than us and that is something that is unacceptable and we need to make sure this kind of thing doesn't happen again." Unacceptable is a fair description for the majority of away day performances we've had to witness this season. For all the talk of injuries, kits and whatever else, mentality is the biggest issue.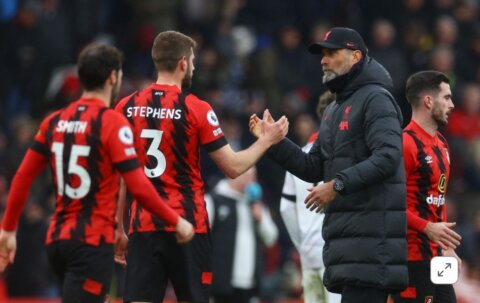 Liverpool's away form makes for abject reading. Jurgen Klopp made it clear he was well aware of the contrast between that and our home performances, although his suggestion that the away form equated as 'we're not even in Europe' was a mite generous. The eleventh best team away from Anfield in the league, they have only amassed twelve points from thirteen games. When you only score thirteen but concede twenty in that time, you can't expect any type of success. When you think that five of those goals came in victories over Villa and Spurs, it seems even worse.

No red will be sad to see the back of the horrendous technicolour kit and whilst we know they'll still be there next year, have you ever heard any red anywhere say they enjoy the early kick-off? Put simply though, it's looking for excuses for a weak mentality. Whether it's the other key crutches we've leaned upon this year such as injuries or openness due to midfield concerns, those couldn't be used for yesterday. Most were delighted with line-up as evidenced by social media and all the key senior players we'd want available were playing. If anything, the biggest question marks about attitude were rightly levelled at the captain on the day and other senior players.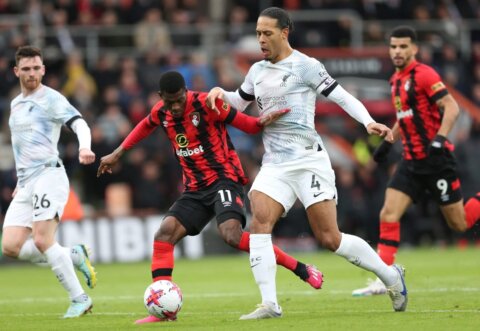 Jurgen Klopp will correctly take his portion of the blame and it seems that every substitution, especially away from home makes the situation worse. For any talk over preparation and set-up, which it's understandable to question at this stage, the players taking the pitch are the ones that should bare the brunt of the criticism. The real shame is that they'll have burned through the credit they had with the majority of fans and a penny for the thoughts of the travelling kop, who've been magnificent this year despite what's been served up. Bournemouth wasn't equivalent to the Wolves or Brighton horror shows, but it's worse in another way due to the recent form, players back and the variance when looking at that United performance.
Whatever happens this season, the away form will have to be examined by all in the summer and even the manager needs to review his methods in this regard. In the short-term, April brings a shudder to any red looking with four away games, starting with a visit to the current champions in an early kick-off. What could possibly go wrong? There should be some soul searching in the seventeen days between that game and Real Madrid, although you suspect that as there's been that many false dawns, it's easier just to go in with lessened expectations. It's never the best or most pleasant thing to admit but Liverpool's mentality away from home is monstrous. How different from a year ago.