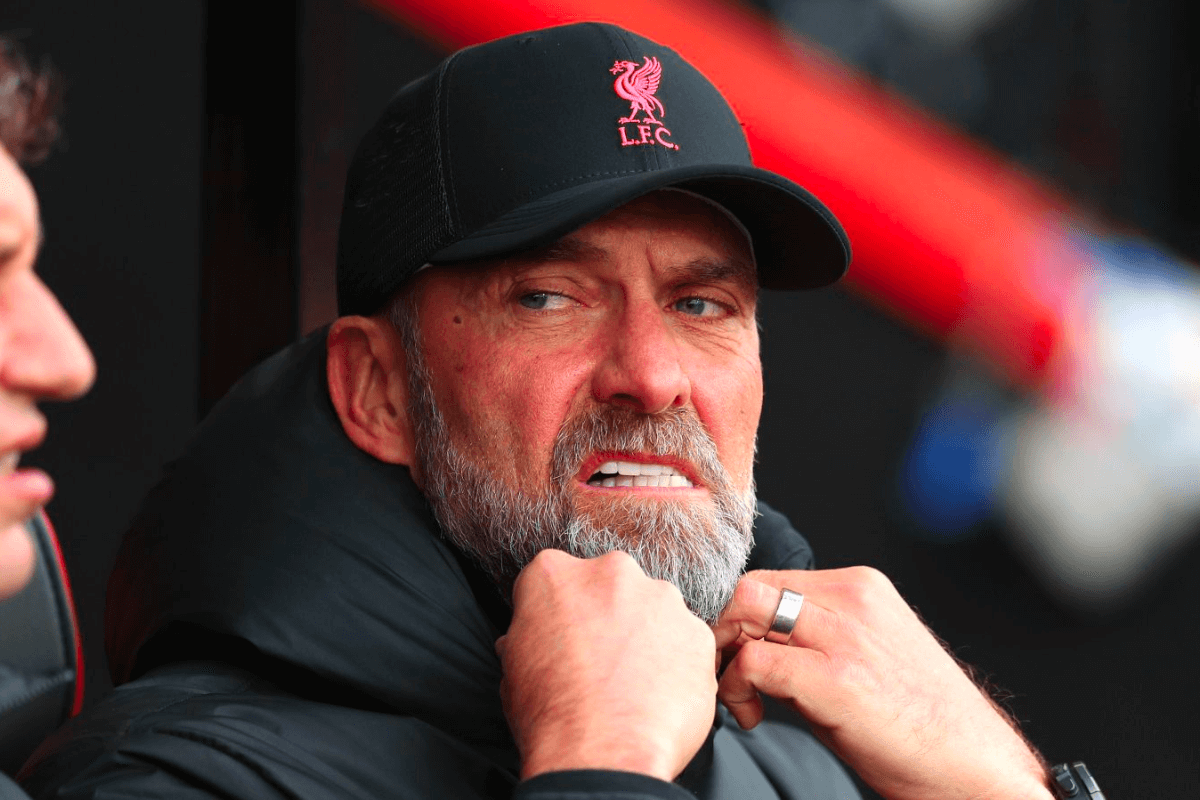 Dr Phil Diagnosis: Bournemouth
After a dismal day on the south coast where the top four became a major ask, Dave Davis walks through the Bournemouth game with Dr Phil Barter from the Under Pressure Pod to find a snippet of what the data told us and look where it went so wrong. We looked at the impact (or not) of the front three and how we simply failed to get Mo and Trent involved in the right areas. Bournemouth made a smart adjustment from a back 5 to a 4 as we'd mentioned on the Post Conference presser, but the Reds simply weren't at it. Time to look at the Dr's Diagnosis….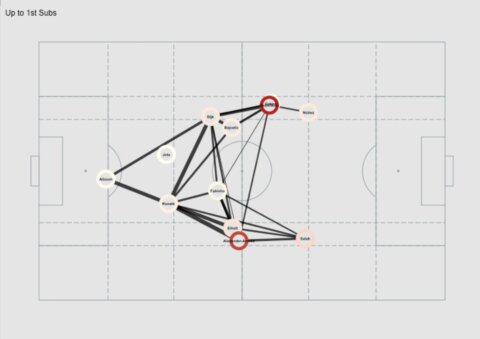 WHY CHANGE TACTICS??

We'd said on UP about how we'd enjoyed success the last few games by the way we'd set-up and especially utilised the front three. They'd become a 'first line of defence' through their pressing and against Bournemouth the first screen had gone, which made Cody Gakpo practically a passenger. If you also look at the pass map against Bournemouth, the top two players for the box are on average where our full backs are, not in zone 14 or the 'number 10' zone as we'd call it. From a pressing perspective, it was awful as there was literally one line of press with no depth and very low efficiency. It was literally one of the worst we've seen. It just made no sense to change the tactics.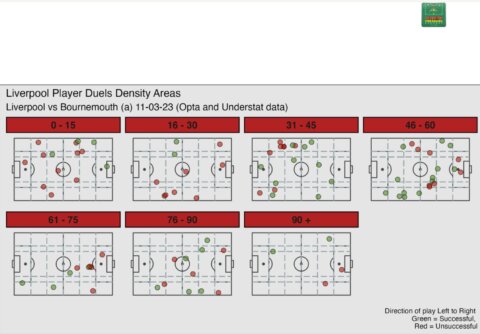 NOT A DAY FOR THE STARTING FRONT THREE
I thought Jota may have got the nod ahead of Darwin at the weekend, but I was happy with the front three that started. Reviewing famous last words, it was another non-performance from Darwin, similarly to what we saw against United (this time without the two goals though). Cody as mentioned before became a passenger without the front screen, which just didn't make sense to change from what we saw against Wolves and United (Wolves on steroids). The stats always show that when we get Mo and Trent the ball in the right areas (especially the box for Mo), we'll be successful. We struggled to find Mo all game and that resulted in a low production of XG (even with the penalty kick it was 0.76). The pass map shows there was a lack of connection with the front three and between them all afternoon.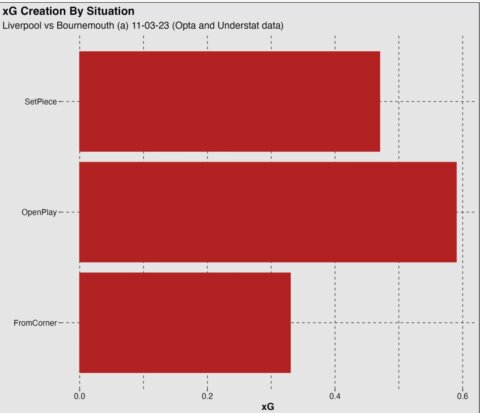 SOMETIMES S**T HAPPENS
For all that the data showed us, results come down to key moments and we definitely had our moments. We were poor on the ball all game and the quality of our passing and touch wasn't anywhere near what it needed to be. That being said, If Virgil Van Dijk actually heads the ball correctly then he equalises and the same if Mo Salah scores the penalty late on. Even worse for Virgil, he seemed to almost give up for their goal and on another day we win it 2-0 or 2-1. Our early kick-off struggles are well documented and If you look at our average points total for those vs 3pm games (1.83 vs 2.41 points – credit to Si Brundish for this) it tells its own story. Sometimes in football and especially for Liverpool this season, s**t happens.
Under Pressure is the only podcast that discusses off-ball and on-ball statistics in depth! A must listen for post-match analysis and exclusive to Anfield Index. Available on all major platforms.