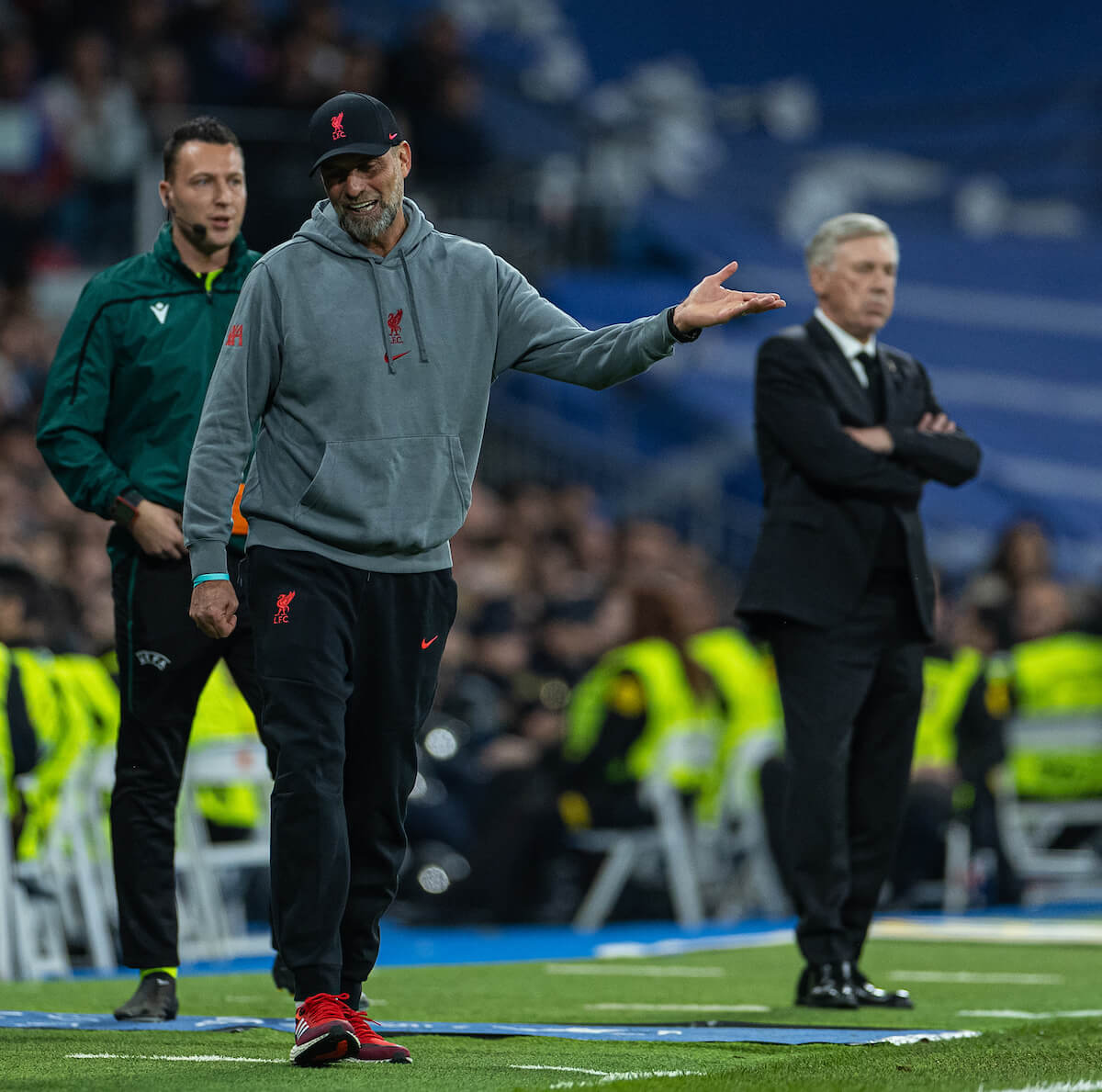 Lessons Learned Versus Real Madrid
Out of the Champions League at the last 16 stage with barely a whimper. Truth be told, it wasn't too much of a contest in the Bernabau as Real Madrid won 1-0 on the night and 6-2 on aggregate. Liverpool fans have a long time to process this one as their next game isn't until April (away at Manchester City….excellent) and reality stares them in the face. We look at the painful lessons learned from the end of the European campaign where the best part was you'll never walk alone being played and all in all it was a drab exit.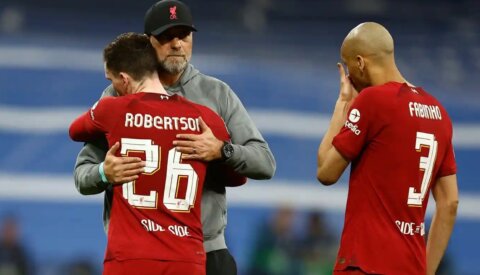 A Class Apart 
The gulf between the two teams is enormous. For all the talk of Madrid being miles behind Barcelona in La Liga, they're still the team to beat in this competition. But for the incredible saves of Allison from a 1-1 with Valverde, Vinicius from point blank and fingertips to Camavinga's effort, it would have been a greater margin. It's scary to believe that less than six months ago a Courtois masterclass was all that stopped us lifting number seven. In the present day, they didn't really have to get out of second gear at any point to despatch a team that's gone from top contenders to near the back of the chasing pack. Another sobering night for the Reds.
It's A Sad Sub Situation  
It's a real struggle (no pun intended) to remember the last time that Jurgen Klopp made a sub and it had a real positive effect. Liverpool understandably started the night with four attackers as they chased a goal to make it a contest and we all wondered what he might do second half to go all out on our shield. Removing Darwin Nunez from the occasion made practically zero sense, as his pace and power had caused them problems, forcing two saves from Courtois. Liverpool appeared reduced to waking pace from that moment on as even an initially bright Salah realised the game was well and truly up. For mitigation, Klopp wouldn't have looked over his shoulder and been inspired but substitutions have been poor all sesson. Another standard night here.
Trent Debate Right To Have, But So Much Wrong
Vinicius Jr. Is an insanely talented player and could embarrass any full-back on his day. Unfortunately, he seems to relish playing against Liverpool and finding himself up against Trent. Jamie Carragher went hard in his after match thoughts (https://twitter.com/cbssportsgolazo/status/1636134296879763457?s=61&t=Ah7WrHfleJHZ72ylfIuqbQ) and it's right to ask questions about Trent's form and attitude this season. However, the judgement shouldn't be binding against a player that has little to no protection from the midfield and as won every prize in the game at 24 years old. For any debate about his best position and defensive qualities, Liverpool's midfield issues are the key concern and catalyst for this season. If we correct those in the summer (big if), then would be the time to judge.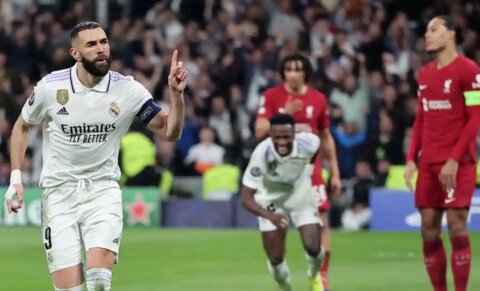 So Much For A Forward Gamble
The plan seemed set when we the team sheets came in and many reds had speculated that would be the case. Four attackers on the pitch, play at pace and see what you can get from that. Attack being the best form of defence etc etc. Real were always going to enjoy periods of control, they're too good not to, but if we gambled we know there would be moments or chances that we simply had to take. What stuck out a mile was that when opening were created, so often there was hardly a man to hit in the box. Whether everyone got the memo, Salah had the beating of Nacho most of the night, yet found himself in the final third on multiple occasions with no-one too hit. The delivery from the full backs in open play and from set-pieces didn't help, but any talk of flooding forward simply didn't ring true. That's part of what'll hurt for a while.