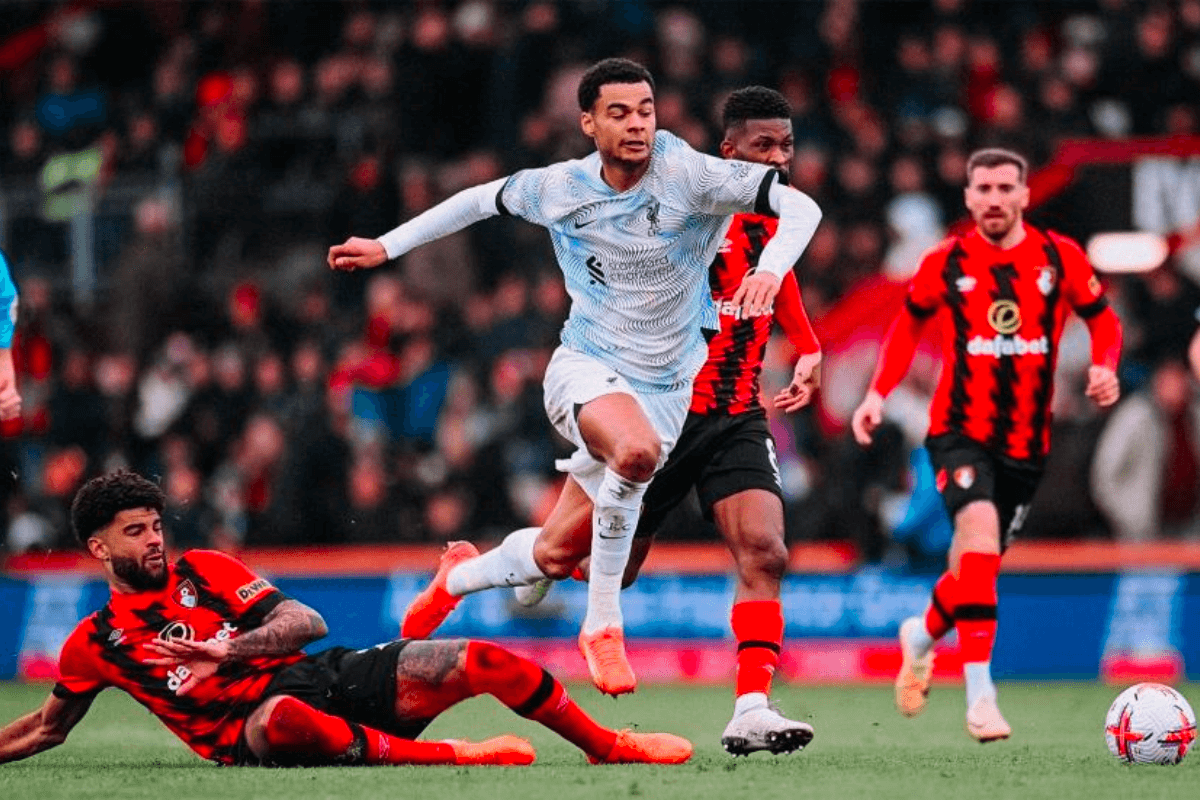 Bournemouth 1 - 0 Liverpool - The Post-Mortem
What an unbelievable crash back down to earth, after the historic 7-0 win against Manchester United, last Sunday. After taking apart one of the nation's best sides, it was always a concern as to which Liverpool team (psychologically) would turn up this past weekend. A lunch time kick off, away to a side that was holding up the entire Premier League table…?
What could go wrong…
This was maybe the 5th or 6th lowest point of the season, with 7th & 8th probably still to come. In the build up to last weekend's game (against United), I was completely expectant of a convincing win. This is a side that will often raise their levels, in line with the opposition they face. This is a team that was always going to bat away an overconfident and overrated ten Haag team, yet my thoughts prior to our visit to the south coast (just days later), were infinitely different.

This is a team that is used to being humbled, and unable to raise themselves against the so-called weaker sides. They have become unwilling to be the team that outworks sided they deem beneath them, which is a major cause for concern. Galactico sides will always experience incredible highs, yet the trappings of such incredible success and wealth, will eventually have a detrimental effect. These games signify more than any other, the absolute need for fresh players, that will run through walls to overcome all that oppose them. This is a team that can still do that, as last week proved. The issue is now, however, they have become far too selective in when they choose to really show up.
GK – Alisson Becker
RB – Trent Alexander Arnold
LB – Andy Robertson
RCB – Virgil van Djik (c)
LCB – Ibrahima Konaté
CDM – Fabinho
RCM – Harvey Elliott
LCM – Stefan Bajčetić
LF – Darwin Núñez
CF – Diogo Jota
RF – Mohamed Salah
Substitutions:
45' Diogo Jota – Harvey Elliott
65' Jordan Henderson – Fabinho
65' Roberto Firmino – Darwin Núñez
65' James Milner – Trent Alexander Arnold
88' Stefan Bajčetić – Fábio Carvalho
This was the starting line-up which comprehensively defeated Wolves (2-0) just a couple of games ago. It was entirely reasonable to assume a solid level of play would emerge, however it is the age-old case. Two teenagers in central midfield, alongside a less impactful Fabinho, was always going to be an inconsistent midfield at some point. I did not really expect us to lose with such a lack of fight, yet that is what the red men delivered.
The only goal of the game was a horrible watch, with a move that started at the halfway line, and should have been dealt with way before the eventual strike. Harvey and Robbo were caught in no man's land, whilst Virgil had one of his moments, where he seems completely carefree. It was the kind of chance that would not have made it beyond our 18-yard box, not so long ago, yet Billing was able to just prod the ball into a gaping net.
To our managers' credit, I like the fact he went to a 4-2-3-1 system at half time, before it became abundantly clear that that attacking group of four had never played as a group before. It is in these games where an ambitious block is often prevailing, and shows the lack of fighting spirit within our own ranks. The aftermath of the goal and second half should have been an urgent siege, with Bournemouth prone to conceding an abundance of goals. The Mohamed Salah penalty miss summed up our performance, with a very off target attempt.
Regurgitation of words regarding awful performances are now too common. There is not one single issue that is causing this, but the build-up of many. The Reds chose to destroy their greatest rivals last weekend, yet looked annoyed at having to play football against a team of less importance, just six days later. Our manager needs to overcome whatever lunch time woes are causing this slide, as it's becoming close to ridiculous. This is an institution of football, one that is championed around the world, yet mediocrity is all that was apparent this past Saturday, and that is not Liverpool Football Club.