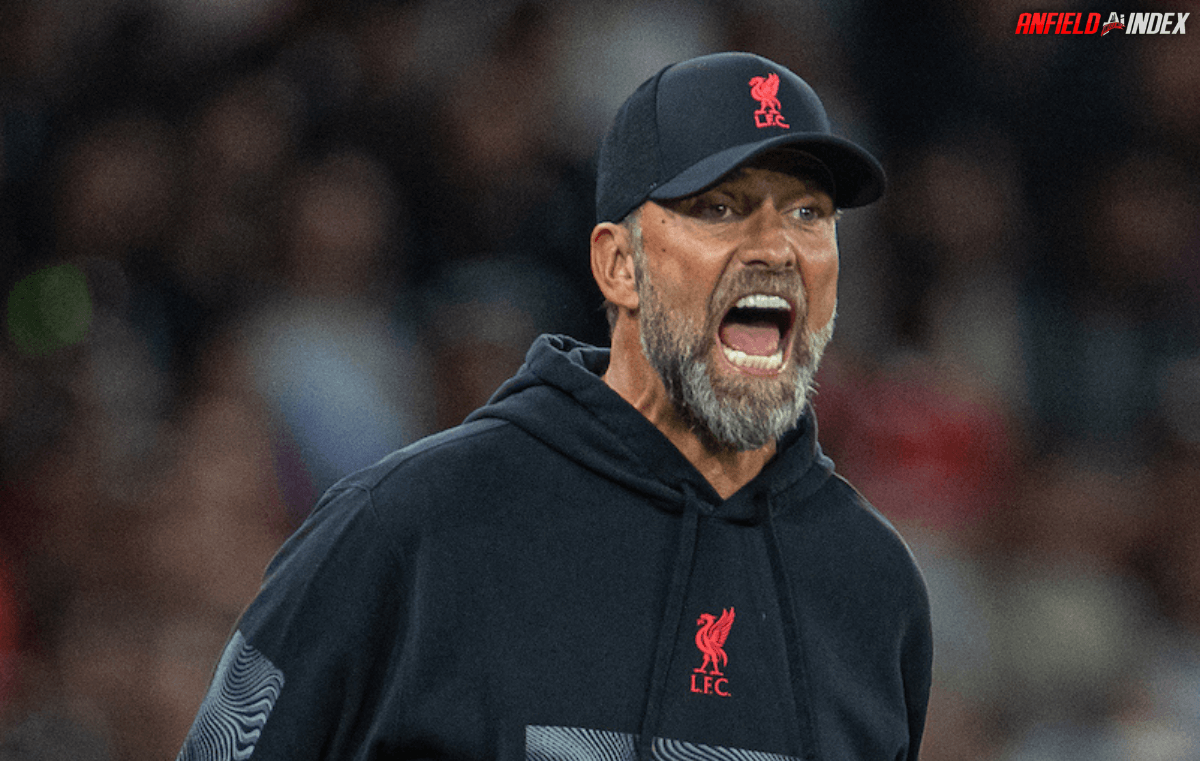 It's Time To Dismantle The Galactico Empire Klopp Has Helped To Create
The motivation to continually overcome any and all adversaries must be difficult, especially when the highest of highs have previously been attained. I would imagine it's fairly easy to raise one's level when Manchester United are rolling into town, yet a windy lunch time in Bournemouth is perhaps a stretch too far for some. Last weekend we saw yet another inept showing from Liverpool FC, one which has now become a commonality of the season. It will not be until the summer where we will see the changes that are required, yet the pathway to that point has been difficult, with further frustrations almost inevitable.
Pepijn Lijnders released a book this past summer, entitled 'Intensity'. No one really cared about our assistant managers' debut words, as the Reds were in a good spot, mere weeks after their failed attempt at the quadruple. Two trophies had been won, therefore it was assumed that another assault (on all fronts) would be forthcoming. That book now looks like a parody, given the lack of intensity we are so often seeing. With a lack of conviction, want or desire, now widespread throughout the Anfield ranks, it has become apparent that the urgency to fully commit to all games, has now gone. With the trappings of wealth and success, it seems as though entitlement has crept in. With long and expensive contracts handed out too many of our players, safety and reassurance has become widespread throughout the group. Our previous Sporting Director walked away (last summer), with his replacement, Julian Ward, soon to join him. Michael Edwards is a world class builder of squads, one that enabled so much of the recent success that unfolded. The theory is that he was not permitted to replace and rebuild a squad that was running on fumes, due to an overprotective manager determined to give his loyal disciples, an opportunity of more success. Though FSG have their own shortcomings and failures, it is Jürgen Klopp that has aided most in creating a dynasty of millionaires, that can no longer produce the rock & roll football that is required. The fact that their bodies are failing them is the unfortunate price of success, yet the lack of willing is on both the squad and their illustrious head coach. 

Though the term Galactico was first attributed to Real Madrid in the 1950's, it is a label that has followed the 14-time European Champions till this day. With so many superstar footballers arriving at the Santiago Bernabéu Stadium (over the years), the term has often meant different things to different supporters, dependant on their generation. The origin story saw the famous club looking recruit some of the world's most elite players, with Alfredo Di Stéfano, Ferenc Puskás, Raymond Kopa, José Santamaría and Francisco Gento, all being recruited. It was probably in the 1990-2000's that I became most aware of the term and my own interpretation of its meaning. Silverware has usually surrounded each group, though there has always been stories and events that would undermine the overall story of their successes.
As we prepare for our own trip to Madrid, it is under the cloud of a 5-2 deficit, garnered from the first leg of the last 16 tie. Our Champions League run is about to end, with next seasons participation looking unlikely. With our immediate opponents in mind, the parallels of each other's time-lines are quite irregular. The Spanish giants have so often been labelled as the Harlem Globetrotters of football, with obscenely paid individuals doing so little for their pay. The likes of Gareth Bale would become disinterested, Cristiano Ronaldo would require Karim Benzema to do his running, whilst a whole squad once forced Rafael Benítez from his post, because he dared to implement of new strategy of hard work. During the tenure of our German manager, I would always consider ourselves the underdogs to our more expensively assembled adversaries in white. Despite this, I was forever heartened by the fact my team would outwork and give everything to overcome, before courageously falling on their swords. When this current Real Madrid rolled into Anfield (for the first leg tie), however, I saw only one team willing to put in the hard miles. Liverpool were not only outclassed in that 2-5 home defeat, they were shown to be a team unwilling to raise themselves from the floor. This combination of lacklustre and lack of fight is now systemic, with harrowing defeats littering this campaign of dismay. The worst of Liverpool has become prominent, whilst Real are a team hungry for their prey. These opposites in desire are what are hurting the most, and is something that must be eradicated from the Axa training ground.
Liverpool will not be in the draw for the Champions League last 16, of that we can be pretty sure. Though we may see some kind of pride driven performance (in this second leg), it will only be a momentary reaction to their recent defeat. We are all now aware of the shortcomings in this group, which will require massive surgery in the summer. Though we still have a top four race to immerse ourselves in, you get the feeling that success can only transpire due to the failings of others. In terms of what must come next, a whole-scale change of approach is necessary, or we will become some version of the fabled Galactico's, and not the victorious kind.