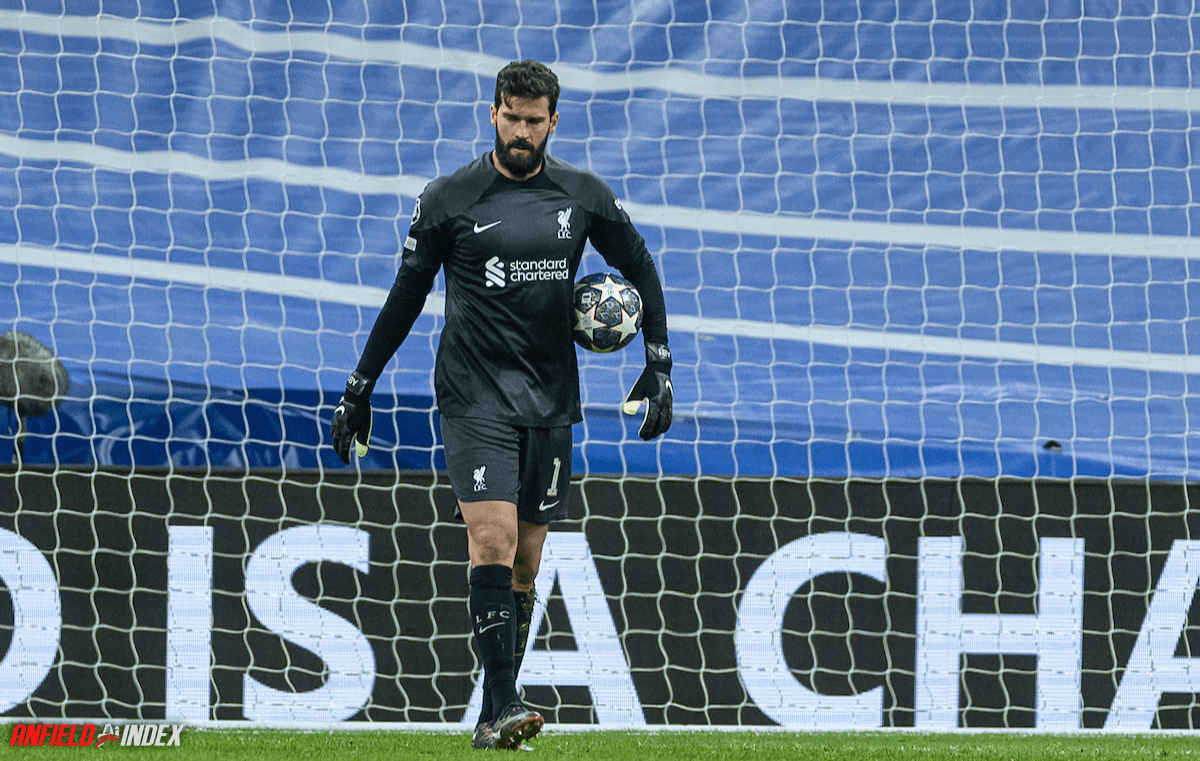 Real Madrid 1 - 0 Liverpool - CL Player of the Match (6-2 agg)
Alisson Becker
Sensational, unmatched, irresistible, irreplaceable, and devastatingly world class.

The first half was a masterful display by the huge Brazilian, as he kept the reds clinging to the tie, with some outrageous saves.
With a long range effort tipped over, a short range effort thwarted, a one on one brilliantly smothered, and a number of efforts that kept the game alive, Ali was able to show why he is regarded as the worlds finest stopper. 
Did not deserve to be on the losing side, with no chance in keeping the games only goal out.