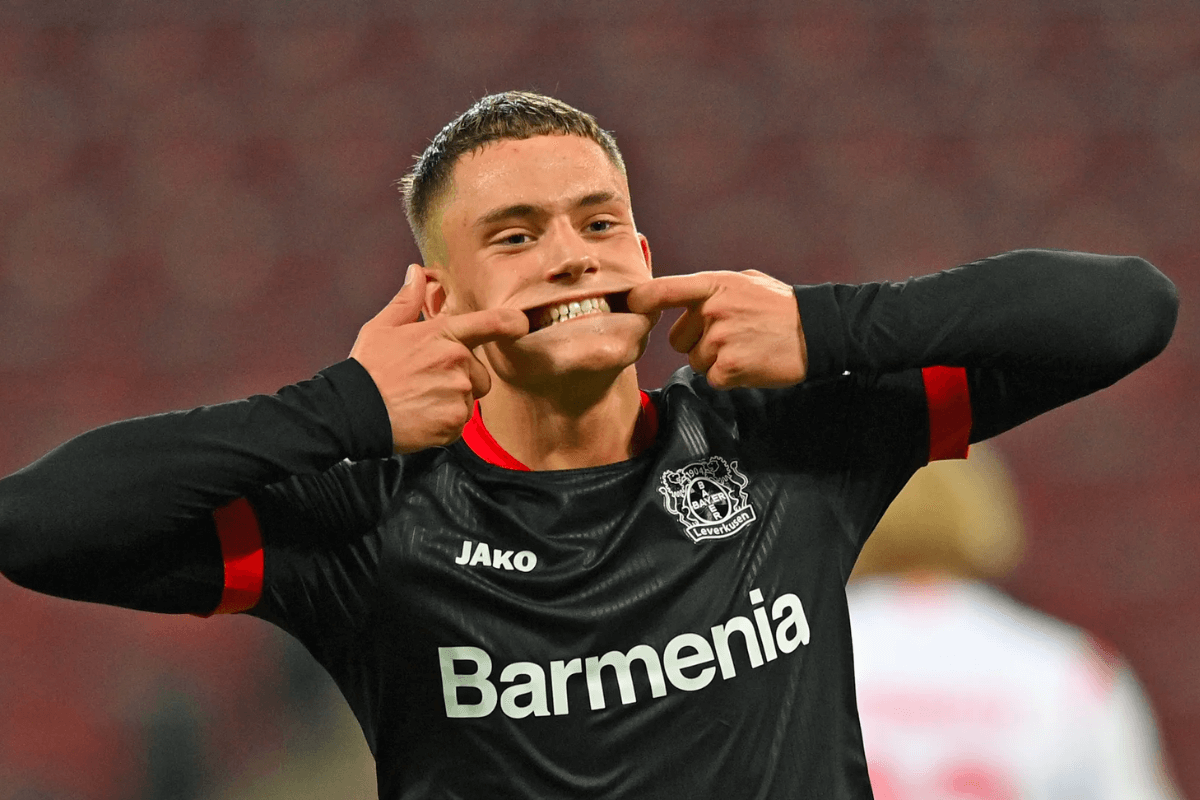 Scouting Report: Florian Wirtz
They're coming through at some pace now as the summer months draw closer. Talk of investment and a potential new Sporting Director gathers speed and so naturally does the rumours around players being linked to Liverpool. This time we look at a player whose been suggested for a move to Anfield for some time and whose on the radar of all major European clubs. This one wouldn't be cheap and we'd have to use all the powers and connections that we have, including a word with a former player but history says it can't be ruled out completely.
What's Been Said?
It had gone a bit quiet until recently, but not anymore. Transfer journalist Fabrizio Romano has stated on his YouTube channel that Barcelona and other Premier League clubs are looking at the 19 year-old seriously, with the expectation he'll stay at Leverkusen for another year. However, he was keen to mention that it's important to focus on 'especially the situation of Liverpool is one to watch, because Liverpool are monitoring the player'. As mentioned, Jurgen Klopp is known to be a big fan of the player understandably in what's seen as a very open race.
What Does He Bring?
The short answer is an awful lot. There was a worry that a cruciate ligament tear may not only setback the development of the Pulheim-native but never see him fully recover. Since his return to action in January of this year though, thankfully all the old traits still look to be there in abundance. Wirtz still has the eye for a key pass and has been labelled an 'assist machine' in some quarters. His ability to find space, especially between the lines is a natural talent even though his distribution can be slightly erratic (we'll get to stats later). The German international does favour an attacking midfield role, but offers versatility as he can play on the left side or a false nine in attack.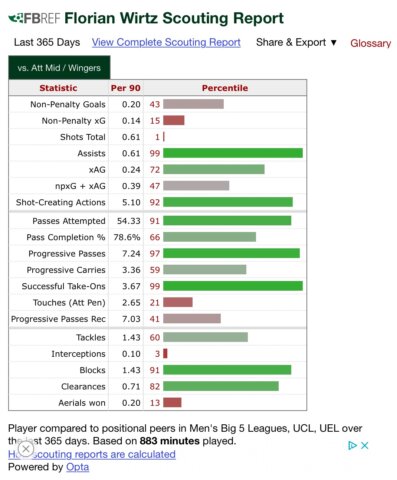 Stats and Info
For a player who only returned to action from a long-term injury at the start of the year, his stats are more than impressive. In thirteen appearances to date he's recorded two goals and six assists across the Bundesliga and Europa League (886 minutes in total). Measured against other attacking midfielders or wingers in his position his assists (ninety-ninth percentile), successful take-ons (the same) and progressive passes (ninety-seventh percentile) highlight his distinct talents. Wirtz does have a long-term contract with Leverkusen through until 2027 and whilst he only renewed last summer, this was viewed as asset protection more than anything.
Price Tag and Realistic
It's hard to put a definitive price on the player due to his recent injuries and concerns that may bring longer-term, but suggestions are that there wouldn't be much change around the €80 million mark. However with a long-term contract, and his father keen to keep him where he is until after Euro 2024 and an old favourite in Xavi Alonso as Head Coach leading their revival, it seems very difficult to imagine Wirtz leaving Leverkusen and moving to Anfield this summer. Top talents will always be of interest, but with other targets seen as priority this is one that may well have to wait. We'd file this one under possible but very unlikely.