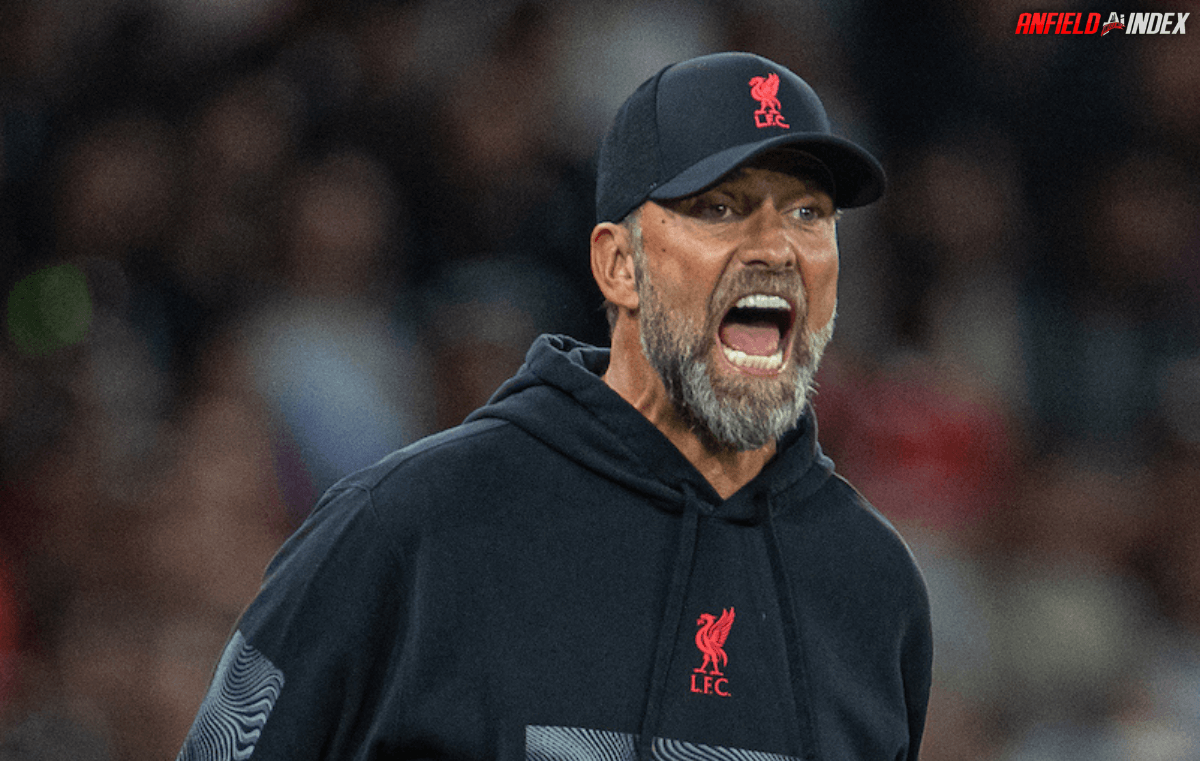 Are Liverpool FC Running Players into The Ground
Are Liverpool FC Running Players into The Ground
I can only the imagine the pressures that come with representing a worldwide sporting team. The money and prestige are an indication of such success, yet it is still a pathway that can overwhelm any sportsperson, regardless of the wealth garnered. During over 40 years as a Liverpool fan, I have seen unbelievable success, with players that have defied expectations during those four decades. No matter how talented a footballer was (whilst a red), there was often an unparalleled desire which would see particular players emigrate from good to great. The question that has been posed to me this week is simple, which is whether the privilege of playing for this historic football club, is something that is also ruining the careers of many.
If I were to concentrate solely of the tenure of Jürgen Klopp, the likes of Loris Karius, Joe Gomez, Naby Keïta, Nat Phillips, Alex Oxlade Chamberlain and perhaps now Trent Alexander Arnold, have  eventually struggled under the pressure of representing Liverpool FC. Injuries have certainly played a part in some of these cases, yet the demands of both the fanbase and the manager (to continually perform), may have had a detrimental effect on all of them. So many times have we seen players unable to cement a role within the team, that their performances become desperate, in an attempt to solidify themselves within the key starting group. It seems like one of the hardest tasks to achieve the support of our German manager, who has a tendency for blinkered allegiance to so many. I can imagine that continued favour is very hard to achieve, if you have been one the players that has failed to make an instant impact, or watched on as others take their previous position in the team.
In the case of our much disputed Guinean, this is a player that was teetering on the verge of elite, when he signed from RB Leipzig. His form and ceiling were incredibly high (upon signing) which made the supporters revel in his £50m recruitment. That particular footballing project is about to end this summer, with his initial contract (signed in 2018), about to expire. I suspect there was no great desire from either side to get a new deal signed, with an acceptance of his eventual departure. His most efficient  season was when the reds were chasing an unprecedented quadruple, with 40 games undertaken (by Naby) over a never ending campaign. He will soon leave, with a likely step down to a club willing to take a chance on a player, that will probably never reach the heights that were once expected.
Alex Oxlade Chamberlain arrived in a surprise move in 2017, bringing with it am immediate appreciation for his burst and power. Some wonderful moments (as a red) came for the former Arsenal man, yet his initial season injury all but ended his hopes of becoming a continuing first team regular. A peripheral role would best describe his time at Anfield, despite emerging as one of England's best young prospects. It was his undefined role at the Gunners which saw him eager to make the jump to the reds, yet his career (despite being silverware laden) has been on a downward trajectory for many years now. He too leaves this summer, with a destination likely to see him fall into the bottom half of the Premier League.
Loris Karius was a very fine prospect when he was signed, one which was a starting piece for Bundesliga outfit, Mainz. At only 29 years of age, his career is now completely off its original course, with 'that Champions League Final' having a horrible effect on his career. The season prior to his arrival saw him as one of Germany's outstanding young keepers. Before being thrust into the cauldron of expectation, that is Liverpool, it was only Manuel Neuer that was outperforming him in his native country. Though Michael Edwards was absolutely justified in recruiting Alisson Becker (after our first Champions League final loss to Madrid), it cast a bright young goalkeeper into obscurity. It's likely that Karius will continue to tumble down the footballing pyramid, despite once having a career that promised so much.
I asked a group of Liverpool fans to give me some names of former Liverpool players, who struggled whilst at Anfield. The idea was to identify players that arrived with either great promise or for substantial money (often both), before departing due to a spell of sharp regression.
Below are many of the players that were suggested, which was limited to the era of Premier League.
Stan Collymore, Djibril Cissé, Alberto Aquilani, Paul Stewart, Andy Carroll, Robbie Keane, Nigel Clough, Dean Saunders, Lazar Marković, Nuri Şahin, El Hadji Diouf, Mario Balotelli, Christian Benteke and Harry Kewell.
Some of these names arrived for mind boggling transfer fees, with huge expectations. Though substantial fees were received for some, none of the names above can ever be considered as success stories. Throughout the Premier League years, we have too often relied upon the talents of a select few in order to achieve success. Michael Owen, Robbie Fowler and Fernando Torres, were strikers who were continually overplayed, due to the continued threadbare nature of their respective squad's. Huge squads were often built at Old Trafford, Stamford Bridge and Highbury, whereas we were always a few players away from taking that next step. Every major signing was deemed the one that would drag us over the line, with an urgency to reclaim past glories. The pressures put on certain individuals would have been extreme, with unacceptable needs put upon them. This is a reason why we spent so many years looking at the success of others, whilst we scrambled to keep up. Many careers were damaged as a result, with so many mistakes repeated time and time again.
This coming summer we find ourselves in a position that is both exciting and daunting. We are currently watching too many red men that have been run into the ground, which are now in desperate need of replacement. Not a single player that leaves this summer will take an upward move (unless Mo leaves), with each and every player primed to drop down the domestic ladder. When United were dominating the country's top division (under the ruthless reign of Sir Alex Ferguson), there was always some form of regeneration ongoing. It was only his outgoing squad that was ever in real decline, with the next manager left to build his own squad. With Fergie, players were judged solely on their suitability to compete. All that mattered was the next trophy, which made players little more than assets within the United machine. Whilst at the club, the Scottish legend would always defend his players, yet would never hesitate to move them on. These players would often make moves to either good or elite clubs, with only special cases allowed to see out their careers at Old Trafford.
With Liverpool, we are now seeing the effects of overplaying, over-reliance, too much loyalty, and it is having a major impact on both the club and its playing staff. This next period will represent the final stretch of Klopp's Liverpool stay, so we can at least be assured that the future regeneration (in 5/6 years) can be undertaken by others. With Dave Fallows being groomed to become the next Sporting Director, hopefully there will have been a conversation regarding future recruits and future sales. The personal relationships of players and coaches need to be considered, with Fallows allowed to both build and dismantle as required, above the wants of his manager. The agenda must always be about what is best for continued success, or these types of seasons will continue to emerge.
We follow and cherish one of the world's leading football institutions, yet we have overseen a 30-year battle to produce competitive squads that can compete with others. Only recently have we seen a world class group built, yet that was allowed to deteriorate almost immediately. Though these men in red must not be seen as pure commodities, it is vital to understand the limitations of their worth. Many lessons must be learned from this inconsistency riddled campaign, or further pain will surely prevail. We have enabled careers to disintegrate far too often, when sharp decisions could have averted such a path.
I believe in the process, with this blip being something that can be quickly reversed. The restructuring of our club is ongoing, with the squad changes incoming. There is still an opportunity to see our wonderful German coach raise more trophies above that infectious smile, we just have to make sure we take the right steps in order to get there.