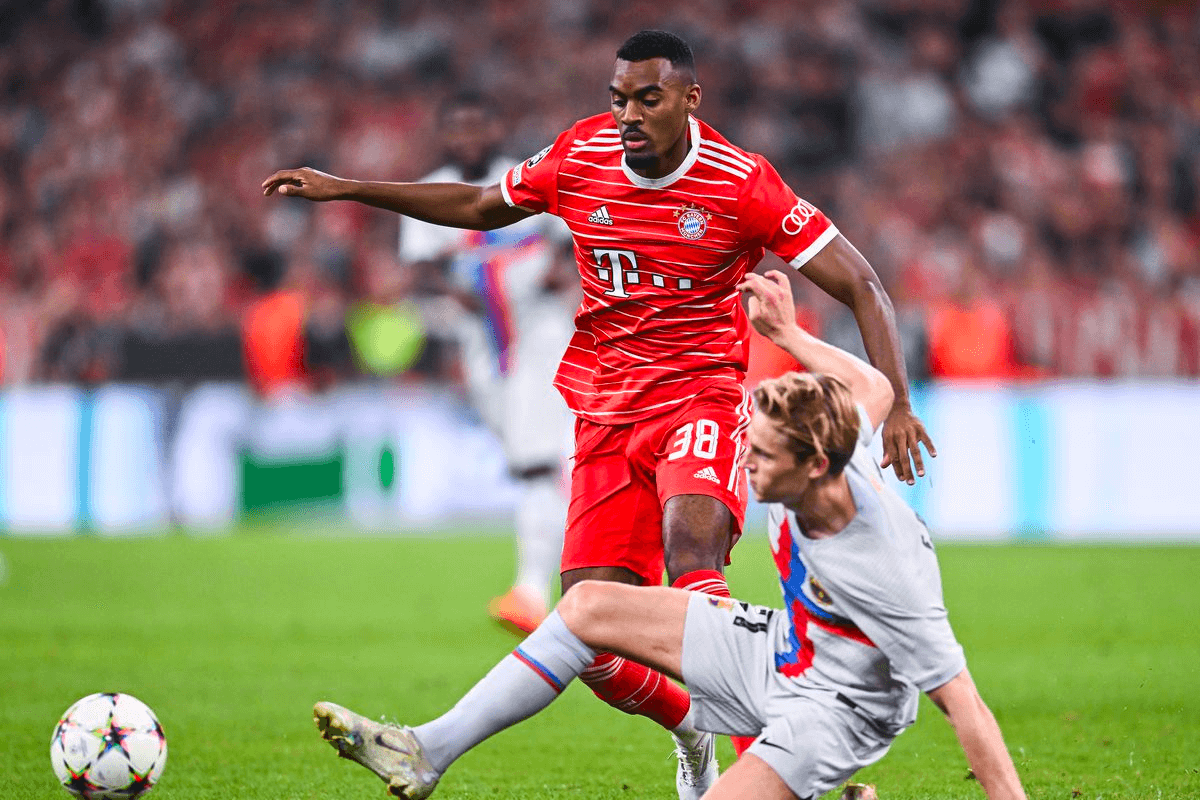 Scouting Report: Ryan Gravenberch

Youthful, energetic, highly-touted for some time, playing in the Bundesliga and looked at by all of the big clubs in Europe. It's not only Jude Bellingham that fits that description of midfielders that Liverpool are rumoured to be looking at currently. Having previewed Manu Kone in the past, this scouting report looks at a player linked with Anfield for some time, but seemingly back on the radar due to a strange occurrence of events. This one seems like very much a possibility and whether or not the reds do qualify for the champions league, he's likely to be on one of the lists.
What's Been Said
It's been a hokey-cokey situation with links to Ryan Gravenberch in recent times. At the end of the window, there were suggestions we'd move for the young Dutchman on loan but that never materialised. Hasan Salihamidžić, Bayern's Sporting Director declared him as not for sale this coming summer but the comments of a former red have drawn distinct attention. Jose Enrique on his live-stream bullishly declared "This player is ours amigo, Gravenberch. His agent is the same as Bobby Firmino. Amigo, it's the same agent as me! Team Raiola, amigo we had a meeting not long ago in London, this is our player." Whether the conversation which looked to be unintentionally public holds weight remains to be seen.
What Does He Bring
Able to play in any of the central midfield positions, the 20 year-old is known for combining his 6 foot 2' frame with agility and speed of foot. At Ajax, he would often drop deep to progress the play and start moves whilst also driving forward with the ball repeatedly. Those skills haven't been on view as often at the Allianz Arena, but a player labelled as a 'wonder-kid' doesn't simply lose his talents overnight. Anyone that can turn defence into attack or get himself out of trouble with impressive acceleration in the middle of the park will rightly be of serious interest to Liverpool. The fact his attributes have been compared to that of Paul Pogba's shouldn't be held against him.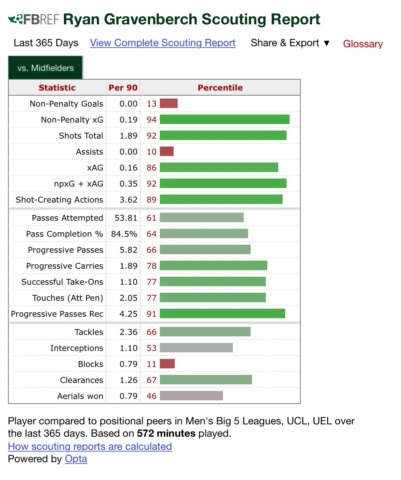 Stats and Info
It's been a difficult season for the Amsterdam-native as a Bayern midfield thats stacked with talent can be difficult to break into. Gravenberch has managed 24 appearances across all competitions, providing a goal and assist each. Tellingly though he's only managed 684 minutes in total and hasn't completed 90 minutes in the Bundesliga, often arriving from the bench. The eleven-times capped international does have a contract in Munich through to 2027 and his agent Rafaela Pimenta was pictured at Anfield earlier in the season. Stats-wise, it's doesn't make for anything headline grabbing but a passes attempted of around 54 per 90 mins is in keeping with other Liverpool midfielders.
Price Tag and Realistic
Bayern officials keep insisting he's not for sale, but the links have continued for some time. From a pricing point, Bayern would be looking to make a healthy profit on the reported €18.5 million they paid to Ajax, but with the player risking a drift into the unfulfilled potential category, it wouldn't be any like they'd hoped for last year. Even if his club isn't looking to move him on the fact they have a number of central options, clubs like Liverpool are in need of midfield reinforcements and journalists continue to link him with a move to Anfield, this one wouldn't be a surprise. It might be dependent on other moves, but it wouldn't be a surprise if Jurgen Klopp and Pep Lijnders believe they could help Gravenberch fulfil his talent.