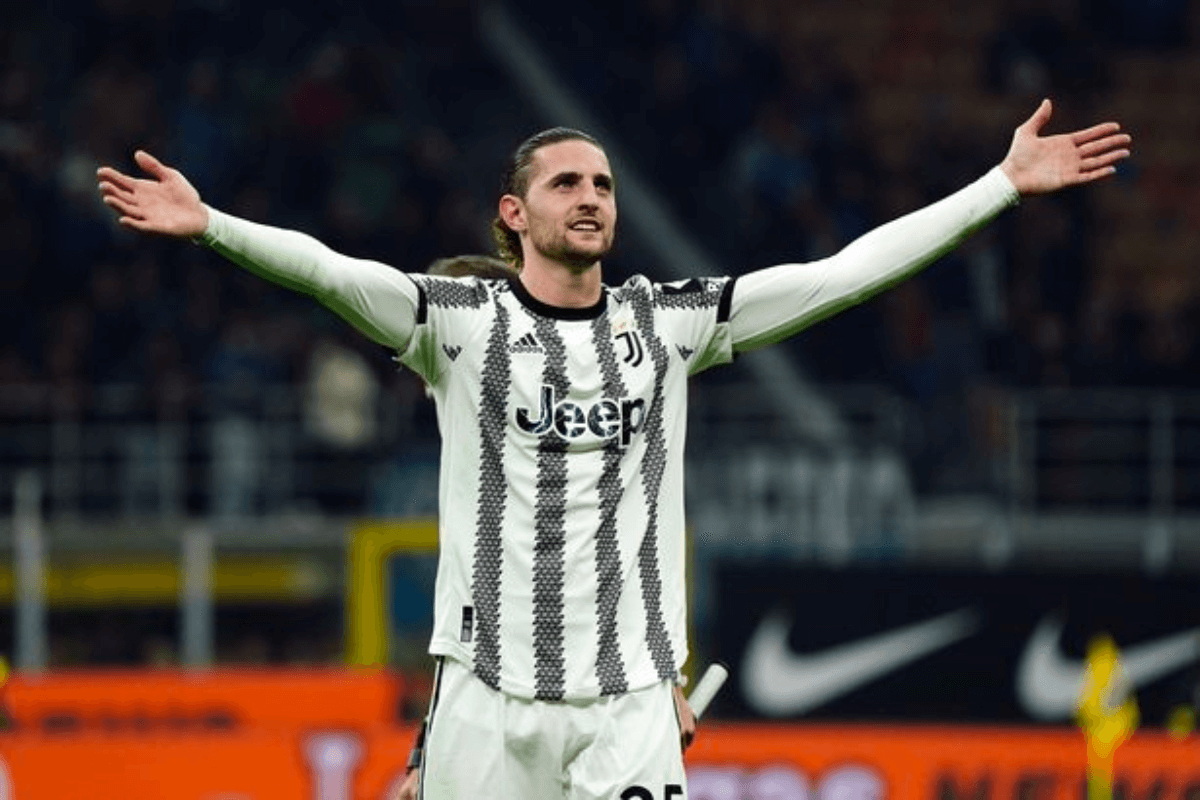 Scouting Report: Adrien Rabiot
Some players' reputation can proceed them. Whether it's positive previous performances or worrying off-the-field activities, it can be difficult to change some fans' pre-judgements. In this scouting report, we look at a player that on the surface appears great value and possesses many of the attributes that Liverpool will be looking for come the summer. However, the name maybe goes before him and all issues and concerns could relate to series of incidents and even family members. The links have increased in recent weeks though and with the player mentioning us publicly in a different context, it's got to be explored.
What's Been Said?
Quite a few things of significant note in recent times and it's understandable why the links have intensified. Journalist Fabrizio Romano has commented on Rabiot in his recent broadcasts stating that "If Rabiot decides to leave, his top priority will be a Premier League move; he dreams of the Premier League." If that comment started a small fire then the gasoline on top was the comments of the player himself. "I loved Liverpool a lot because I was a bit fan of Steven Gerrard, who made me dream and so therefore I followed the Reds." Not difficult to see why this has got traction.
What Does He Bring?
Able to play in any of the central midfield positions, the 27 year-old is naturally left-footed which is something Liverpool have apparently been seeking. Rabiot possess a wealth of experience in various leagues, plus European and major international competitions. He covers the ground quickly due to his rangy frame and will often be the starting source of attacks for Juventus. The Saint-Maurice native possess good pressing abilities, is strong in the air and on the ball too. A solid tackler and defensive player, his all-round abilities aren't in doubt. It's more off-the-field where the concerns lie. His mother Veronique is his agent and is known for attacking team-mates publicly and her own wild antics. With the player, a string of high profile incidents, including refusing to be on standby for the French squad won't reassure potential suitors either.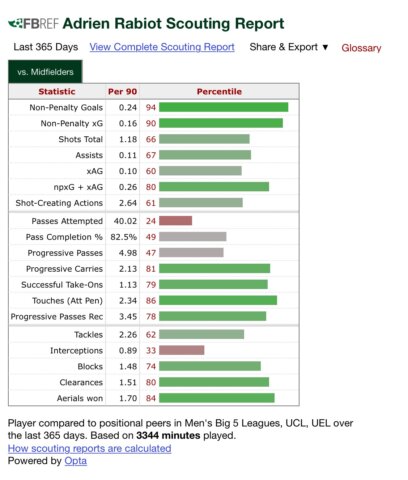 Stats and Info
From a stats perspective, the thirty-five times capped Frenchman has had an impressive season for the old lady of Italian football with nine goals plus four assists from midfield spending noteworthy. The former PSG man has missed a number of games due to calf problems, but still played 2838 minutes in total. Compared to other midfielders of a similar nature, his touches in the opposition penalty area (eighty-sixth percentile) and aerial duels won (eighty-fourth percentile) stand out although the evidence of a real all-rounder is clear to see. Despite talk of Juventus looking to renew, with his contract coming to an end in the summer and no agreement appearing close, there will be serious interest in a player with his quality on a free transfer.
Price Tag and Realistic
If only it was just about his on the pitch performances, Rabiot could be looking at his pick of a second English club, having already spent six months in Manchester City's youth academy. However with his wage demands said to be €10 million a year to renew in Turin, a difficult mother likely to demand even more from English clubs and Jurgen Klopp well quoted on the importance of the right characters in his dressing room it doesn't add up to a summer arrival at Anfield. Rabiot will likely either get a big renewal or a move as his stats speak for themselves. Whether it's to any of the premier leagues big clubs is another question and don't be expecting the manager whose loved by Mbappe's mum to be calling his.