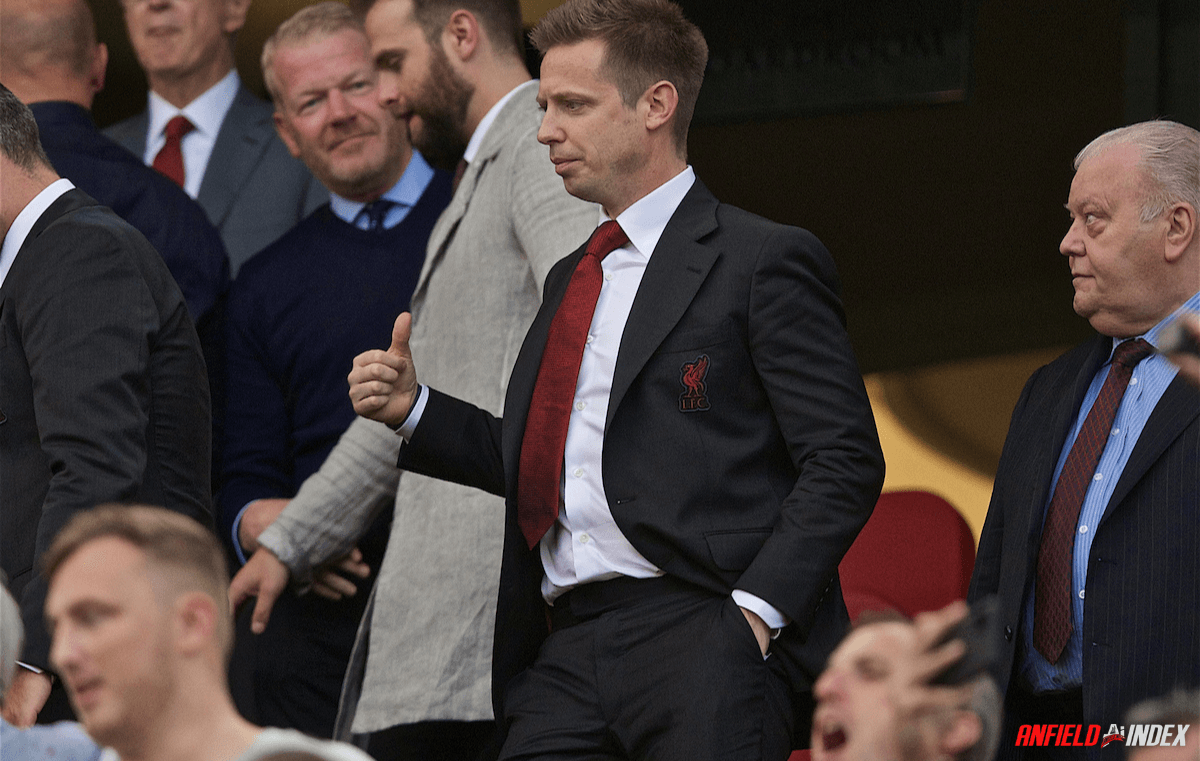 Could Michael Edwards Be Part of INEOS / United Bid?
Investment, transfers and off-the-field matters are dominating discussion during another turgid international break and it's understandable as to why. With talk of FSG and Liverpool seeking or being close to a minority investment, the rest of the football world has been casting its eyes down the East Lancs road and watching developments closely. Whilst not wanting to talk in great depth about our rivals aside from the 7-0 humiliation in March, there have been murmurs of a former Liverpool incumbent being involved with one group. For everyone's sakes, let's hope these are false.

The INEOS Group headed by Sir Jim Ratcliffe and a Qatar bid are rumoured to be the front runners in their takeover race. Worryingly, there's been long-standing rumours that if Ratcliffe were to be successful then former Sporting Director Michael Edwards would be involved behind the scenes. The exact role he may take up is unclear with suggestions of a Head of Football Operations title or an elevated Sporting Director status. Either way it's something that would send shudders through the corridors at the AXA centre or with the majority of reds at the thought.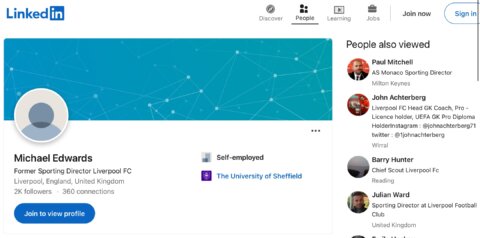 Edwards' LinkedIn profile lists an almost Friends-like status with him as 'on a break' but the links to recent rumours are there for all to see. Top of his page is the current Monaco Sporting Director Paul Mitchell, whose confirmed he will leave the club at the end of this campaign. Mitchell has long been linked with the same role at Anfield that Julian Ward is set to depart (also in profile) as Liverpool's search intensifies. Enter Miguel Delaney and his hokey-cokey article the other night. Delaney claimed that Liverpool were set to have talks with Mitchell, but updated it later to say he was no longer in the running and was indeed potentially set to move to Old Trafford if INEOS were successful.
The key part of that article in the Independent was the fact that Mitchell's role wasn't clearly defined if he was to join pending the successful bid I.e it wouldn't automatically be as Sporting Director. To thicken the plot even further there were a number of stories in the summer that Nice – the club that Ratcliffe currently owns – had enquired about installing Edwards as Sporting Director, suggesting that Radcliffe and Edwards had spoken at some point previously. There is still slight uncertainty around the nature of any non-compete or clause that maybe in place from FSG, but all suggestions were at least a year outside of the football industry would be likely.
For all rumours about Chelsea and even a move into American sports through the NBA, NFL etc, it's striking that the 43 year-old hasn't taken his next step or been name-checked on a more public basis. Liverpool fans will be hoping that is the case and that the LinkedIn profile doesn't change anytime soon, as a man who was such a key part of our success in recent years could be a more than useful weapon for any opposition club. Let's hope there's not a sequence of events that leads to this moment and those fears are realised. No one wants to, but it's maybe worth just keeping an eye on down the road…