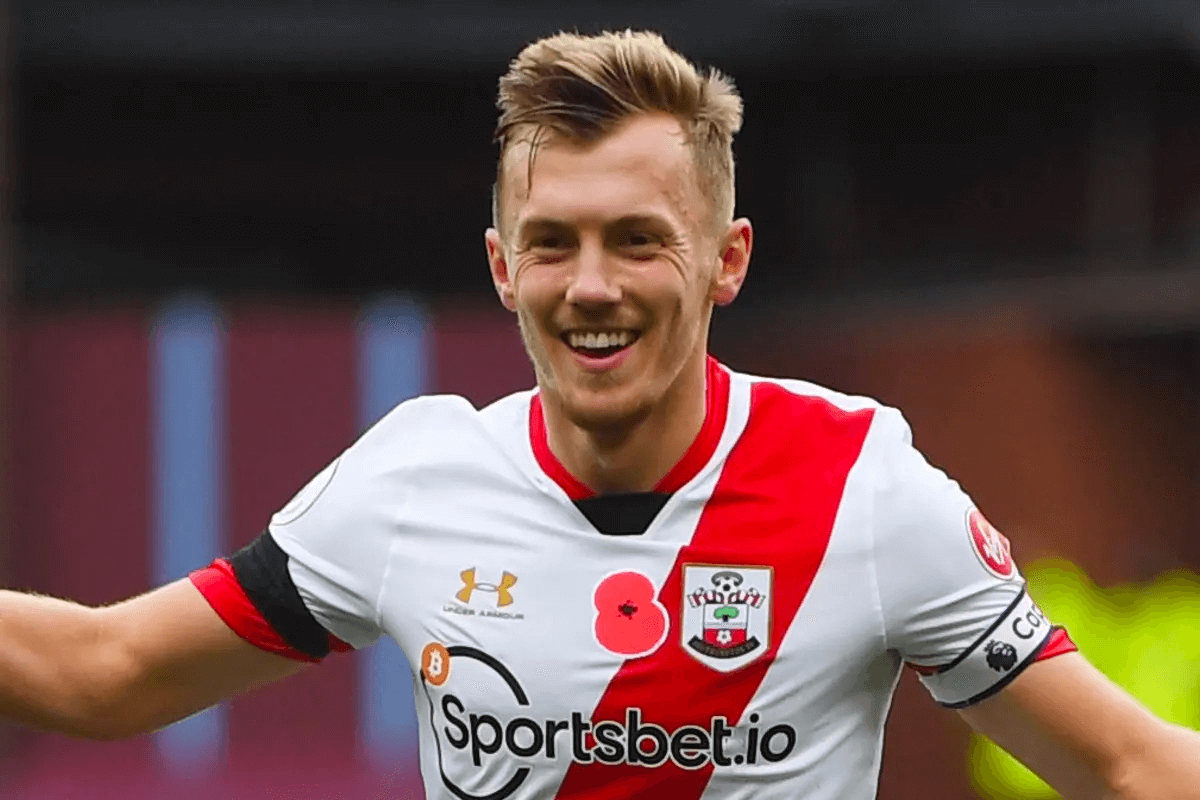 Scouting Report: James Ward-Prowse

What do Gini Wijnaldum, Andy Robertson and Xherdan Shaqiri all have in common? They're all Jurgen Klopp signings who've done well and crucially, been bought from clubs that were relegated. Value is value wherever you find it though and if the rumours are to be believed then Liverpool may potentially be looking to repeat the trick again. Naturally it's linked to the obvious areas that the clubs has issues in: midfield and the home-grown quota. Which list we're looking at come the end of the season may play a factor but this won't be a popular one if it does come to fruition.
What's Been Said?
Not too much about James Ward-Prowse bar the occasional link with Liverpool and other clubs. Those links have resurfaced in The Echo recently with suggestions the club 'has sent scouts to watch' the Southampton and England midfielder. The link to the article from Football Insider suggests that Newcastle and Manchester United are also interested in the player if the Saints are relegated from the Premier League. If that does happen which looks a real possibility, expect the links to anyone who needs midfielders to intensify.
What Does He Bring?
The 28 year-old is known for his set-piece delivery and is chasing David Beckham's direct free-kick record. If Charlie Adam's corners were worth £10m alone, then Christ knows what value you'd place on the Portsmouth-born players' attribute. A lot has been made about his penalties, but even in a struggling side Ward-Prowse has shone with his non-penalty goals through long-range shooting and chance creation. He's not afraid to put himself about for his side and can play any of the three central midfield positions. When the Saints have needed him most in the recent big games such as Spurs and Chelsea, their captain has stepped up.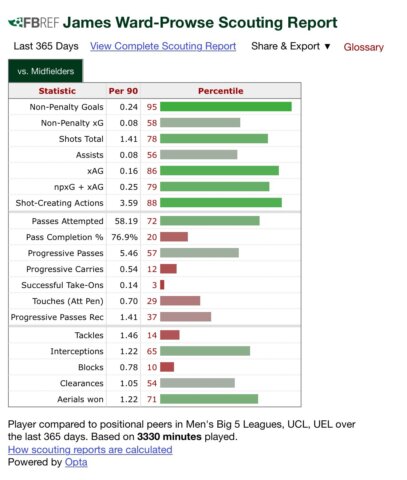 Stats and Info
The biggest stand-out for the 11-times capped player is an impressive 9 goals and 2 assists to date. His attacking stats (non-penalty goals and shot creating actions) really stand-out against other midfielders and his attempted passes of fifty-eight per ninety minutes is in keeping with other Liverpool players in that area. The biggest worry aside from his age is his defensive stats (52% tackle success in the Premier League) and whilst it's difficult to quantify without stats, he's not the quickest of players. Ward-Prowse covers the ground but Liverpool have enough players over that prime bracket of 23-27 and look how that's working out.
Price Tag and Realistic
If Southampton were to be relegated, then a £40 million or less figure would appeal to many but with uncertainty as to what type of midfielder the club is looking for and links stronger to others, it hard to see it. If the likes of Bellingham, Mount and others who appear to have stronger links can't be obtained then this one maybe possible, especially with a rumoured current wage of £100k per week. However, it wouldn't be a popular one for most reds and with there likely to be a focus on younger midfielders this summer, it's difficult to see. If it's for depth then it may not be seen as an issue, And whilst the  links are there, they won't go away until Southampton's fate is decided one way or another.