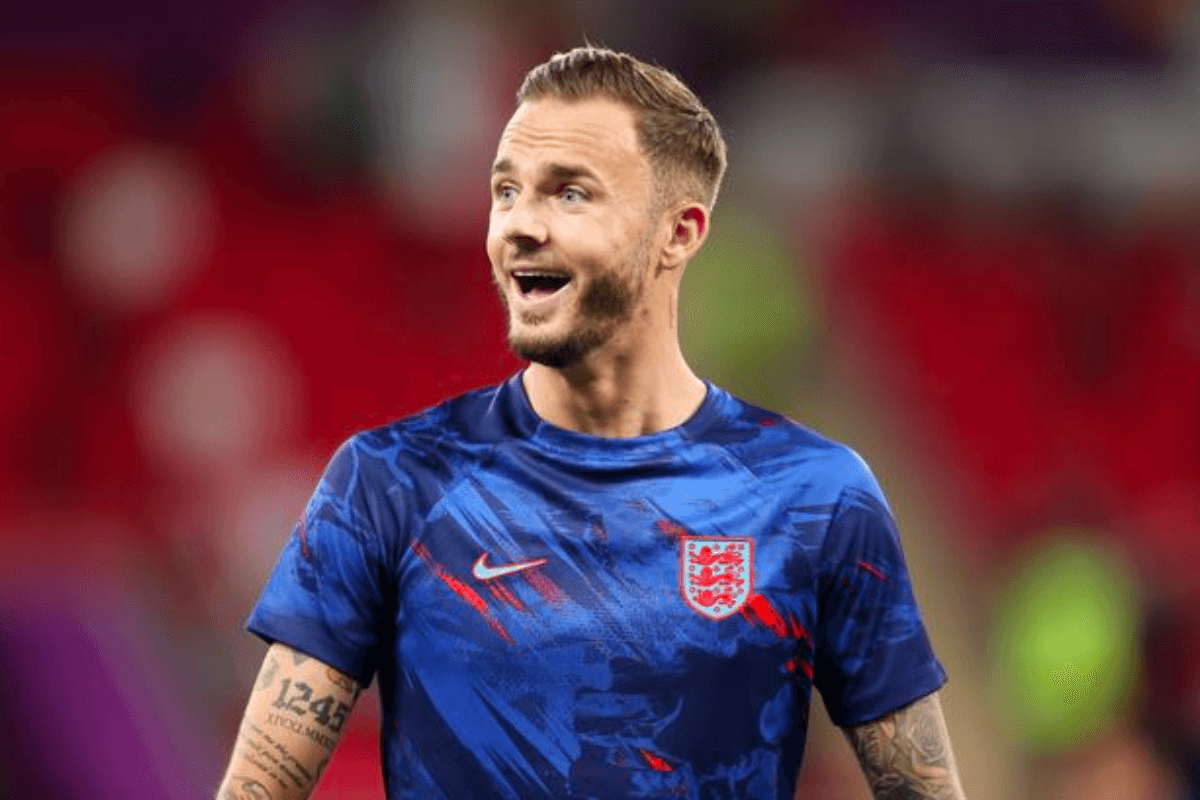 Which Of England's Current Squad Should LFC Target?
With the international break just about at a close, it has perhaps offered a little more insight into how England will build for the next major tournament. The European Championships are in June 2024; therefore the next 15 months will be about players solidifying their spots in that future squad. Some players, like Trent Alexander-Arnold and Joe Gomez, will be fighting to get back into reckoning, whereas the likes of Curtis Jones & Harvey Elliott may hold a desire to replace their skipper, Jordan Henderson, in the pecking order for both club and country. Anything can happen this next year and a bit of football, including Liverpool FC adding some of England's finest internationals to their own ranks.
Since time began, Liverpool have been flicking between definitely signing Jude Bellingham, to not be able to afford the Borussia Dortmund teenager. Ultimately, no one really knows, with most stories geared towards guesses that can either be ignored and deleted, or retweeted and glorified later on. We don't have a Sporting Director, we have only just seen Mike Gordon return, we have only just taken down the for-sale sign, whilst both the playing and coaching staff remain in disarray. For anyone outside of about 2-3 high-level Liverpool employees (who may still know nothing themselves), no one can be assured of what we will or will not be doing this summer.
With that joyful offering, I will now be looking at some of the current Three Lions squad that could be of interest to the reds.

Fraser Forster
Position – GK
Age – 35-years-old (DOB – 17/03/1988)
Current club – Tottenham
Contract expires – 30/6/2024
Transfermarkt value – €1.5m
I would absolutely champion this signing, especially at the stated price. Tottenham are probably matching Liverpool for their own level of drama this year, with the north London club now on the brink of implosion. This is a veteran keeper that could replace Adrián and allow Marcelo Pitaluga to step into the first team squad. With Caoimhin Kelleher almost certain to leave this summer, these new backup's would offer a nice refresh of both exciting youth and quota friendly experience. Forster is a good and solid presence that could fit nicely within the current group.
Verdict – Yes, 2-year deal with a low initial cost.
Jude Bellingham
Position – CM
Age – 19-years-old (DOB – 29/06/2003)
Current club – Borussia Dortmund
Contract expires – 30/6/2025
Transfermarkt value – €110m
I just do not know. This is a sensational signing, that would shatter the Reds' transfer record. His level is undeniable, yet if the stated outlay restricts us from signing two more central midfielders (that are badly needed), then it would be a very difficult decision to make. We need enforcers, controllers and bodies that can cope with the intensity we need. Jude will be world class, he just wouldn't make Liverpool that level on his own.
Verdict – Yes, though only if we are ticking all the other boxes first.
Conor Gallagher
Position – CM
Age – 23-years-old (DOB – 06/02/2000)
Current club – Chelsea
Contract expires – 30/6/2025
Transfermarkt value – €32m
If it were Jude, Manuel Ugarte and then Gallagher, I would be happy with that. The first two could be the starting pieces (with Thiago), as Conor joins Fabinho and Stefan Bajčetić as the backups. Hendo, Curtis and Harvey, would add depth, therefore ticking all boxes. Chelsea could well be ripe for some enforced sales this summer, so this could be a deal that makes sense, though only at the right price.
Verdict – Just about yes, though only as the 3rd or 4th addition in midfield.
James Maddison
Position – ACM / RM / LM
Age – 26-years-old (DOB – 23/11/1996)
Current club – Leicester
Contract expires – 30/6/2024
Transfermarkt value – €55m
If a smart deal could be engineered, whilst all the energetic roles were filled, then he could offer some creativity we sometimes lack. A proposal that sent Curtis Jones or Fábio Carvalho on loan (to Leicester), would make sense.
Verdict – Not at that price, but maybe if the midfield overhaul was complete.
Declan Rice
Position – CM
Age – 24-years-old (DOB – 14/01/1999)
Current club – West Ham
Contract expires – 30/6/2024
Transfermarkt value – €80m
Too expensive for a player that can look overrated too often. He's a good player, and though he would be a good addition, the cost makes any deal a non-starter.
Verdict – Too expensive.
In terms of England players not currently in the squad, the following should most definitely be of interest in the summer.
Mason Mount
Levi Colwill
Marcus Edwards
Max Aarons
Despite the higher cost of English players, we still need to keep an eye on the quota. Though it would be pretty simple to fill the relatively low number needed, it would still be nice to be able to field some English talent within the first team squad. The standout players, for me, would clearly be Jude and Mason Mount. The money will clearly dictate what we do and how we manoeuvre, but I am confident that with the appointment of an elite Sporting Director, then we can start to rebuild in just a few months.