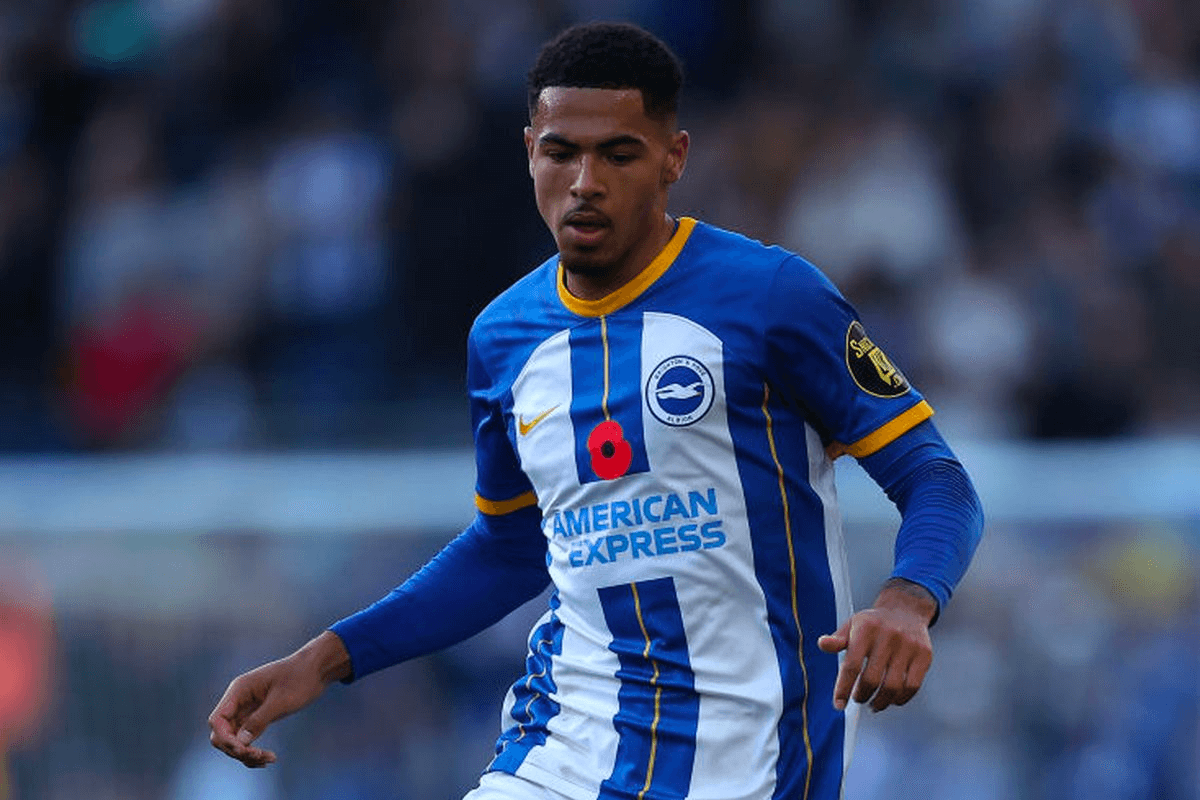 Levi Colwill & The Left Sided Addition
The evolution of systems and formations come about every few years. Some coaches will persevere with their trusted ideologies, whereas others will fall on their sword, in a desperate bid to stand their ground. During this disastrously poor season for Liverpool FC, transition is the word that has been uttered nearly as much as Jude, with both keenly sought this coming summer. With the flip of a coin likely to decide the reds Champions League qualification (for next season), it will then lead into a frenetic transfer window, with much movement expected from the reds. A new Sporting Director is yet to be confirmed; however, our normal levels of monitoring suggest talks are taking place with varying candidates. How one could possibly ascertain the likely targets is strange, given the next head of recruitment has yet to be unearthed. With that, we will all continue to offer viable candidates for recruitment, with today's focus on how to solidify a back four, that was once so impenetrable.
Trent Alexander Arnold is the weak starting piece within our fabled back four. It's not so much that he is a bad defender, it's more his instruction to play high, whilst barely having to defend in the 3-4 seasons prior. The common notion is to move him up one (into midfield), whilst signing a more defensive fullback. This pathway is completely logical, though if the manager was ever going to attempt this switch, he would have certainly done so by now. As it stands, Joe Gomez is a better right back than he is a central defender, whilst being available for much of this campaign. If Klopp really fancied Trent as a midfielder, this would have been rolled many times over. The fact that this hasn't happened, means he wants his number 66 in that deeper starting spot, with a desire to solidify and cover the surrounding areas. He is a deep lying and tactical player that eventually finds his way higher, which was never an issue when we were offering ample support. This season, the low tempo midfield has been found out, which has had a horrendous knock-on effect. If we can surround Dejan Lovren with enough defensive talent to make him look competent, then I am pretty sure we can replicate that with England's 4th choice right back.
So how do you improve the right-hand side of defensive shape, whilst adding coverage for our playmaking right back…? You improve the left-hand side of the back line, that's how. Joško Gvardiol, Evan Ndicka and Levi Colwill, are the three names that have been most prominent on the recent shortlist of centre backs. All three would cost varying fees, all three are very uniquely talented players, whilst being able to play both centrally and as left backs. With all three being very left footed and preferably occupying a left sided role, one would assume that we are not looking for a Virgil replacement, but more an imposing figure that can play on the outside of the giant Dutchman.
Whether or not we are primed to become a 3-4-3 side, it could be that the system will become more fluid during the 90 minutes. There is a familiar rhetoric within Anfield Index, that a back three could be incorporated in possession, allowing Trent to be let loose on the right hand side. With Andy Robertson now struggling to impact games (whilst closing in on 30-years of age), it could be that some lessons have been learnt by our German manager. This season has seen some tired legs become less and less impactful, therefore addressing issues may start to emerge that bit sooner. With Robbo taken out of some games for a more defensive and physical player, it would allow so much more stability, which is where one certain player could become the perfect addition. This is someone that could offer immediate cover for VVD, competition to our left backs and allow a starting 4-3-3 system to drift into a possession heavy 3-4-3
Levi Colwill 
Age – 20-years old (DOB 26/02/2003)
Current club – Chelsea (on loan at BHA)
Nationality – English
Height – 6ft 2inch
Weight – 82kg
Club appearances – 94 games
Club goals & assists – 3 goals / 3 assists
Total minutes played – 7,543
International caps & goals – 0 games / 0 goals
Transfermarkt value – €16m
This season has seen the England under-21 international make 15 appearances at Brighton, where he is currently undertaking a season long loan. His positional sense is very good, his anticipation and recovery are superb, whilst his on ball ability means he can excel into the wide left fullback position, thus adding that flexibility that could become apparent next season. There's no doubt that the reds have to find a more hardened structure, with teams now willing to go head to head with the Anfield side. Whereas Colwill would not be the direct Robertson replacement, he would certainly offer a different skill set for differing games. As a more consistent performer (in our defensive third), it would take some of the pressure off our fullbacks and midfield. There is of course the reality where the protection of Virgil must be incorporated into the next phase. If we want to see the best from some our key individuals, then less games will require better squad options. The days of playing senior assets in 50 games every year, must end, with more tactical rotation implemented. Our predictable attacking patterns of play have migrated into our defensive line, therefore a more robust rear-guard can help solve many of the current problems.
As the upcoming transfer window nears, we must be alert to the realistic opportunities. The fact that Chelsea have spent £600m (in just a few months) means they will have to start selling players, and very soon. Colwill is a gifted player that remains on the outside looking in, as a raft of senior and expensive defenders ply their trade ahead of him. This is another loanee that may not wish to wait idly by, especially when there are suitors that would pay a hefty fee for his services. Though Liverpool's hopes of a place in next year's Champions League is debatable, the Stamford Bridge club would need a miracle to finish in either the league's top four, or win this year's European competition. With that in mind, they will need to salvage some funds, especially as the Premier League seem intent on circling those that have not adhered to their financial rules. This could allow the reds to swoop in, and though it is not as exciting a deal as the Jude Bellingham saga, it could become one that is as equally important to how Liverpool bounce back.