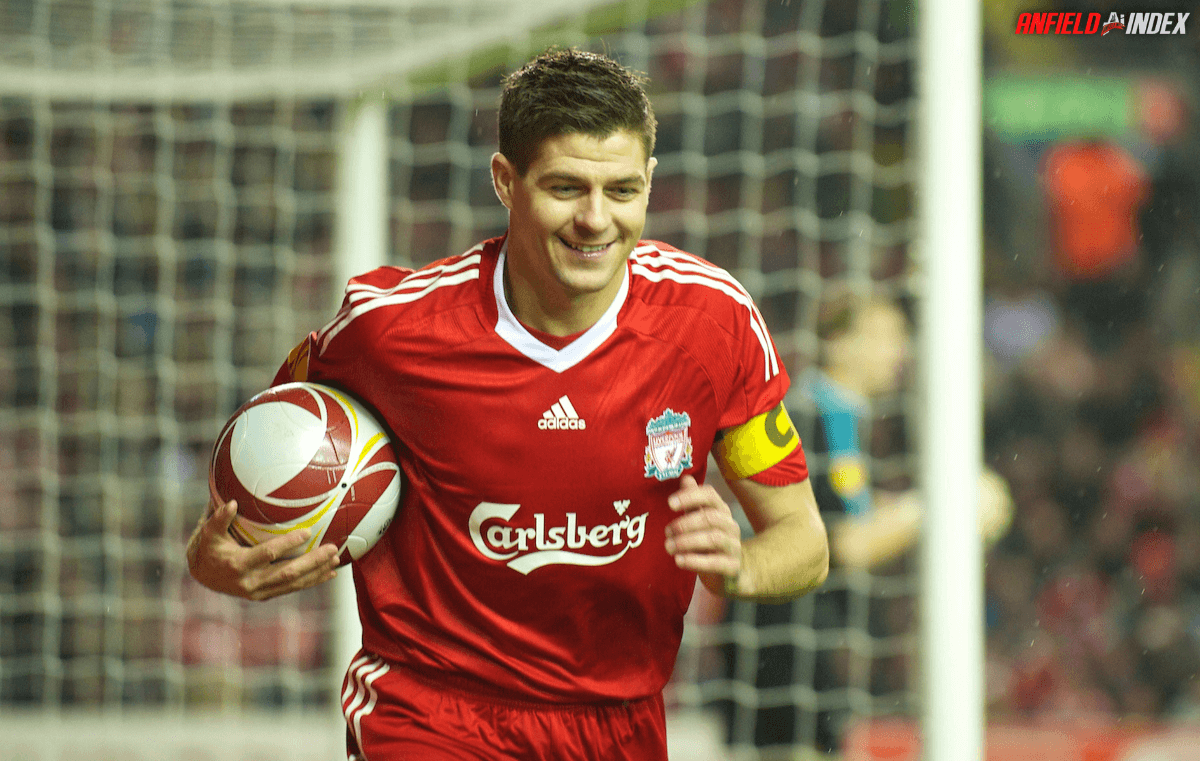 Liverpool's Greatest Premier League Eleven
After the weekend (which saw several Liverpool legends assemble), I had a little thought about which one I could possibly write about. One of my colleagues has written about the next steps of Steven Gerrard (available this week on Anfield Index), whereas I have chosen to compile what I believe to be the best Liverpool eleven from the Premier League era.
This is a debate that can be argued until fans are red in the face, yet for me, it's what I believe to be true.
I'll be writing a few words on each player, with some substitutions thrown in to avert the more trickier picks. This is a system built upon a very attacking 4-3-2-1
GK – Alisson Becker
RB – Trent Alexander Arnold
LB – Andy Robertson
CB – Virgil van Dijk
CB – Sami Hyypiä
CDM – Javier Mascherano
CM – Xabi Alonso
ACM – Steven Gerrard
RF – Mohamed Salah
CF – Luis Suárez
LF – Steve McManaman
Subs –
Pepe Reina
Rob Jones
Jamie Carragher
Fabinho
Georginio Wijnaldum
Sadio Mané
Michael Owen
Robbie Fowler
Fernando Torres
I would like to note early on, that both John Barnes and Ian Rush enjoyed their destructive best form before the inception of the Premier League. Either one would walk into this squad, maybe even the starting eleven. This is a notion eleven, based purely upon when the latest incarnation of the English top league evolved.
Alisson Becker
The world's number one keeper, that simply waltzes past all others and into the number 1 position.
Trent Alexander Arnold 
If Rob Jones had had the career his talent allowed, then this would have been a tougher decision.
Andy Robertson 
A problem probation for so many years, until this man arrived. Fábio Aurélio deserves a mention here, a Brazilian that was brilliant on the days when he was not injured.
Virgil van Djik 
A defender that should have won the Ballon d'Or a few years ago. He has helped to revolutionise the way modern defenders play, whilst still being that physical monster that we all love.
Sami Hyypiä
Stabilised and have a platform to an era that brought much silverware. The defence was the bedrock of much of Liverpool's success. Daniel Agger has to be mentioned here, due to his superb ability. Only injuries stopped him making this squad, but the elite level was undeniable.
Javier Mascherano 
Exactly what we needed, in order to enable Xabi and Stevie to run the on ball game. What we would do for this man right now, a thunderbolt of midfield misery for all opposing players.
Xabi Alonso
Thiago may just squeeze this man out, if Liverpool are able to reliever some silverware during his remaining years. Xabi was the perfect controller between Gerrard & Masch. It all started to go wrong when he departed Anfield for greener pastures.
Steven Gerrard
The greatest servant and overall player I have seen during my Liverpool watching days. He would succeed in any era and he is the one player I would have loved to have seen (in his prime) under our current manager.
Mohamed Salah
The goals and destruction see him picked in a forward line that has some ferociously gifted players. The Egyptian King must now be given the new team, that can allow him to continue his goal scoring carnage.
Luis Suarez 
The most fabulously gifted player we have seen, that was perhaps the greatest player on the planet for a short period. He nearly dragged us to ultimate success, despite a very sporadic group below his explosive forward line. One of our greatest ever players.
Steve McManaman 
I grew up watching this man tear fullbacks apart, before coming back for more. He was on the level of Ryan Giggs and could run a game with his scintillating runs. Superb.
There is perhaps no right answer to the above, as we all see things in different ways. No one can name a definite best eleven players, as the depth over this 30-year period is so vast.
I think I've gotten pretty close mind, so am keen to see some of the supporters own picks…