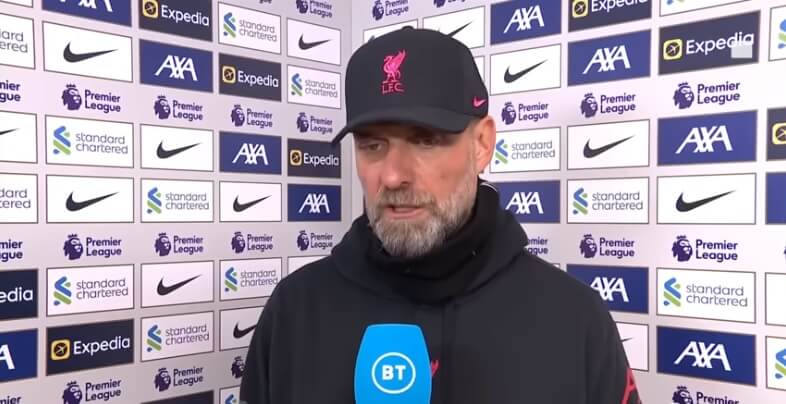 Would A Year in The Europa League Help The Reds?

With the Reds now out of all remaining cup competitions, the race to qualify for next season's Champions League is now all there is to fight for. We saw a couple of years ago how the reds could mount an end of season charge, yet this somehow feels much more different. That very campaign had Liverpool without all their (first team) central defenders, though were able to use the quality and consistency throughout the rest of the team, in order to guide them to an eventual top four finish. This year is very dissimilar, in that no aspect of the team is exuding confidence, whilst the consistency is nowhere to be seen. With that in mind, another loss (this weekend) could leave Klopp's men with too much ground to make up, thereby making qualification for next year's Europa League an ever more likely scenario.
The question is, would such a step down (in European competition) actually aid Liverpool in their next transitional step. The quality of signings may rely upon the decreased turnover, yet there is the sense that a good amount of funds has already been allocated for a summer overhaul. Some individuals may look at the bigger picture and decide the destination outweighs short term offerings, which would be the type of character need crave. With so much surgery needed (on this underperforming group), it's likely that the opening months of next season could take time to bed in new recruits. With that in mind, a slightly less pressurised fixture list may well enable the required change to evolve, which is something we have seen this very season.
Few people would have predicted the current position of Arsenal, at this season's outset. With a manager and squad that was too often found wanting, they were probably considered as a top four rival more than a league title contender. They have managed to grow and outperform expectations, with a glorious run that has them sitting alone at the top of the English top division. Their own build saw Mikel Arteta undertake a number of bumps along the road, before they aligned into this year's leading domestic club. With the run-in about to commence, they are surely favourites to achieve ultimate glory and finally regain the Premier League crown.
The Gunners' early season form saw them able to input their strongest players into each and every league game, whilst heavily rotating the side for European games. The fact that they were pitted in a very comfortable Europa League group enabled this, which is testament to the level of that stage of the competition. The seeding of clubs from more competitive leagues, is something that allows such a strategy to unfold. Only when the table toppers met good opposition, did they fail to overcome the challenge. With Sporting Lisbon knocking them out in the last round, it probably says a lot about the standard of the Premier League this season, one which has seen many big clubs fall on their own swords. Arsenal will be better off eliminated from this secondary European competition, as it will give them the necessary opportunities to rest players for their end of season battle. Manchester City will want to continue a steady defence of their title, yet Pep Guardiola will absolutely have his heart set on finally winning the Champions League, without a certain Lionel Messi.
For Liverpool, we have to accept that we have fallen down the footballing pyramid. The climb back up could take time and see us thrown into Thursday night's European arena. It's not ideal, yet it would give more early importance to how we tackle next season's league campaign. None of us are sure how the summer will go, but it will certainly include a few missteps along the way. Though our rival fans will mock our participation in the Europa League, we have to look at the advantages it can offer, whilst accepting we have little choice but to do so.
And remember…
At the end of a storm, there's a golden sky.