It's hard to believe it was even a contest for the first half it seems that long ago. Liverpool weren't just beaten by Manchester City they were outworked, outfought and second best in every measure. For all that seemed good for the first forty-five, it was the exact opposite in a second-half where you couldn't blame a number of the travelling Kop for making an early dart. The difference in mentality and attitude between the two teams was laid bare as we look at some harrowing lessons learned from a sobering afternoon at The Etihad. Let's hope Jude wasn't watching…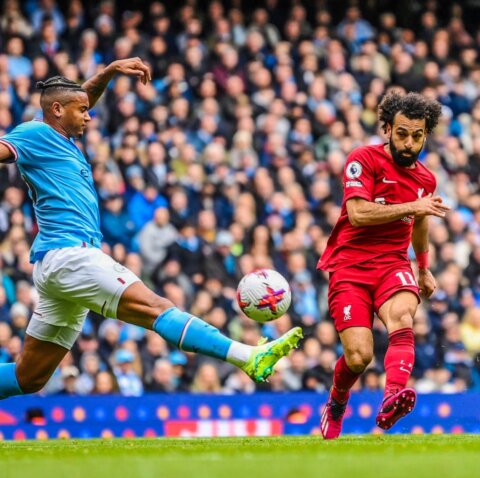 The Egyptian King Fighting On His Own Nearly
Might as well get the positive out the way. He's not the only one as Allison will quite rightly sweep any player awards this season, but Christ knows where we would be if Mo Salah wasn't here. The Egyptian king broke another record becoming the first player to score four times in a season against Manchester City (both league games, community shield and Carabao Cup). It was Salah's twenty-third goal of a faltering campaign and it was a beautifully controlled curler into the top corner. Liverpool's top scorer looked like the man who could make things happen but even he gave it up by the time he was withdrawn around the hour.

Mentality Still Monstrous
There were zero excuses. Ignore all the 12.30 kick off talk, Liverpool had fewer players away than their opponents and their injury problems have subsided. If ever you were in doubt about the fragility of this side then just remember this was the ninth time that Liverpool have shipped 3 or more goals in a game and their eighth defeat on the road. The alleged first-choice defence were passive and it could have been worse if city hadn't cruised the last twenty. Whatever got said at half-time and whatever gets claimed, it can only be a mentality thing that sees a side capitulate repeatedly and some players basically hide. We're seeing unforgivable things at the moment.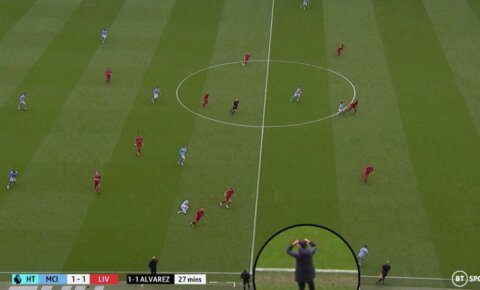 Leadership Group???
You'd have to absolve Allison of any blame whatsoever but where to start with rest. Robbo was rash for the first charging out, wasteful in great positions and wild the rest of the time. Why Milner jumped to his defence after Klopp lambasted him is anyone's guess. The club were quick to ensure Paul Joyce had the information about how Trent was working hard over the break, but Grealish had him on toast all afternoon and again his attitude was lacking. The two senior members in Van Dijk and Henderson were well off what was needed again and whilst we see utterly turgid performances like this one, serious questions have to be asked. Trade descriptions will be coming after all this group soon enough, as some seem to escape the lambasting others are rightly given.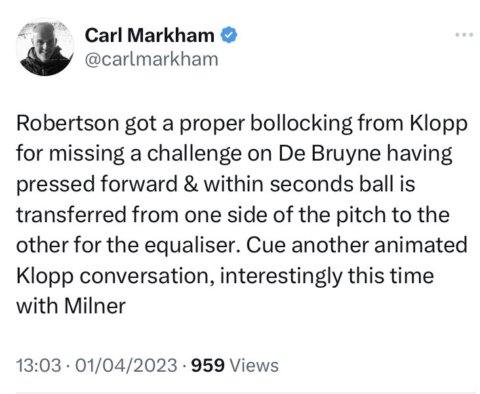 Fourth Place … Not On Your Life
God bless the optimists and let's hope these words come back to seriously bite, but there's practically no evidence Liverpool will end up in the top four, never mind just on this showing. We'd all described it as a huge game, so the minimum we expected was fight, commitment and desire for 90 mins, but again away from home they were non-existent. It said a lot for how the managers gone this season that we ended the game with Milner, Henderson and Ox in midfield, two who most likely won't be here come next season. Liverpool were seven points behind Spurs at the final whistle and truth be told, they don't deserve to be in the Champions League spots based on this season's evidence. Christ, just let it end already.