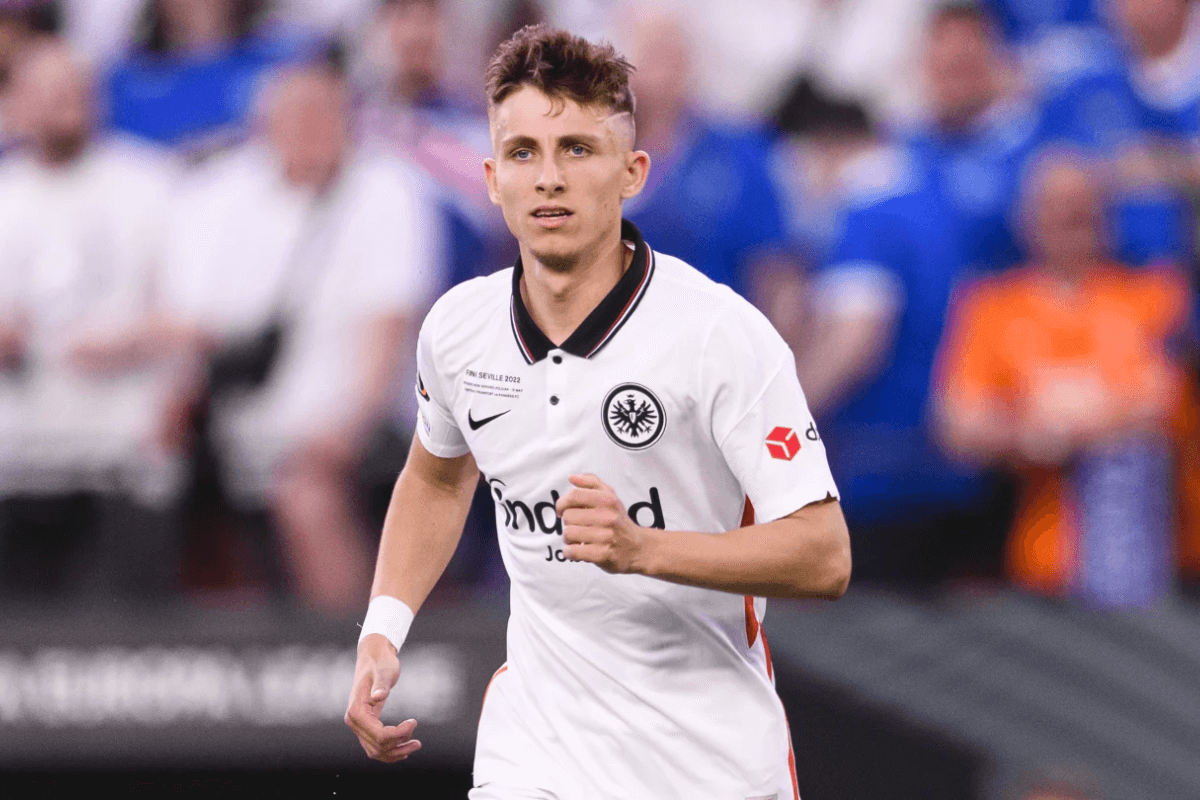 Scouting Report: Jesper Lindstrom
A link with a player thats unlikely to be too well-known to the majority of the fan-base, but likely to be popular with those that have seen him. Someone whose delivered goals and assist this season, is a perfect age, versatile and a self-confessed Liverpool fan should naturally be on our radar and recent links have indicated that's the case. Whether he is the first-choice based on all the other links is hard to really know, but this is definitively one to keep an eye on.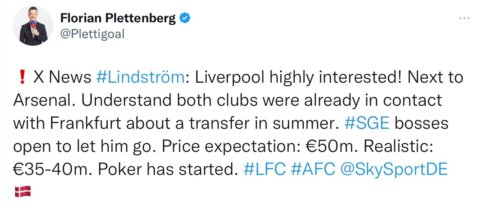 What's Been Said?

Nothing until the recent update on Twitter by Sky Germany's Bundesliga correspondent Florian Plettenberg which drew huge attention. Plettenberg stated that Liverpool were 'highly interested' in the Eintracht Frankfurt player and have contacted the German club, but will have Arsenal as rivals for his signature. Lindstrom himself reacted to the links stating "When I heard about it, I was interested to know if it was actually true. I am a Liverpool man after all". That will only fan the flames even further until the summer window closes.

What Does He Being?

The 23 year-old is without doubt versatile and whilst most likely to play the right-sided eight role if he did come to Anfield, could also play in a few attacking roles too as he has for his current club. The former Brondby man is a strong dribbler and a real weapon on the counter-attack. He's played in the Champions league this season and with nine international caps to his name was a key part of Denmark's World Cup squad. Whilst known for his work-rate and acceleration, the only concern is Lindstrom does see more of an attacker, where we're currently well stocked.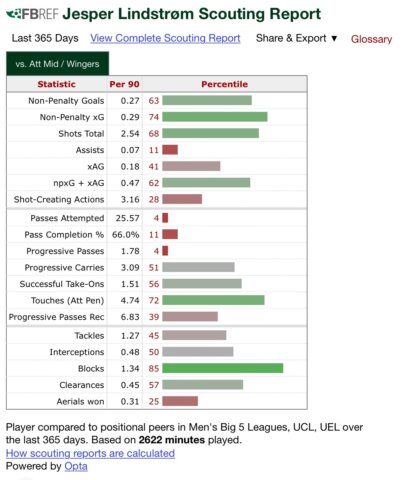 Stats and Info

Looking at the bottom line does make for impressive overall reading. The Taarstrup native has a more than respectable nine goals and four assists to his name across all competitions and has played 2184 minutes of club football this campaign. With three years remaining on his contract this summer and a reported wage of under €1.7 million euros per year according to Capology.com, there's a lot of attractive elements to this. On the other side, his overall stats compared to similar players doesn't grab any headlines but there does appear to be real potential.

Price Tag and Realistic

Plettenberg states that whilst Eintracht are looking for €50 million that €35-40 million is more realistic and well within that Liverpool sweet spot for young attackers as we know. Whilst the nature of the source means that this one has to be taken seriously (broke the Bobby news as per his pinned tweet), you'd suspect that this is another one 'on the list' If the likes of Bellingham and Mount aren't convinced to make the move to Anfield. With other rumours around Krosche, it's definitely one to keep an eye on and if it did happen, it would be fascinating to see how he's used.