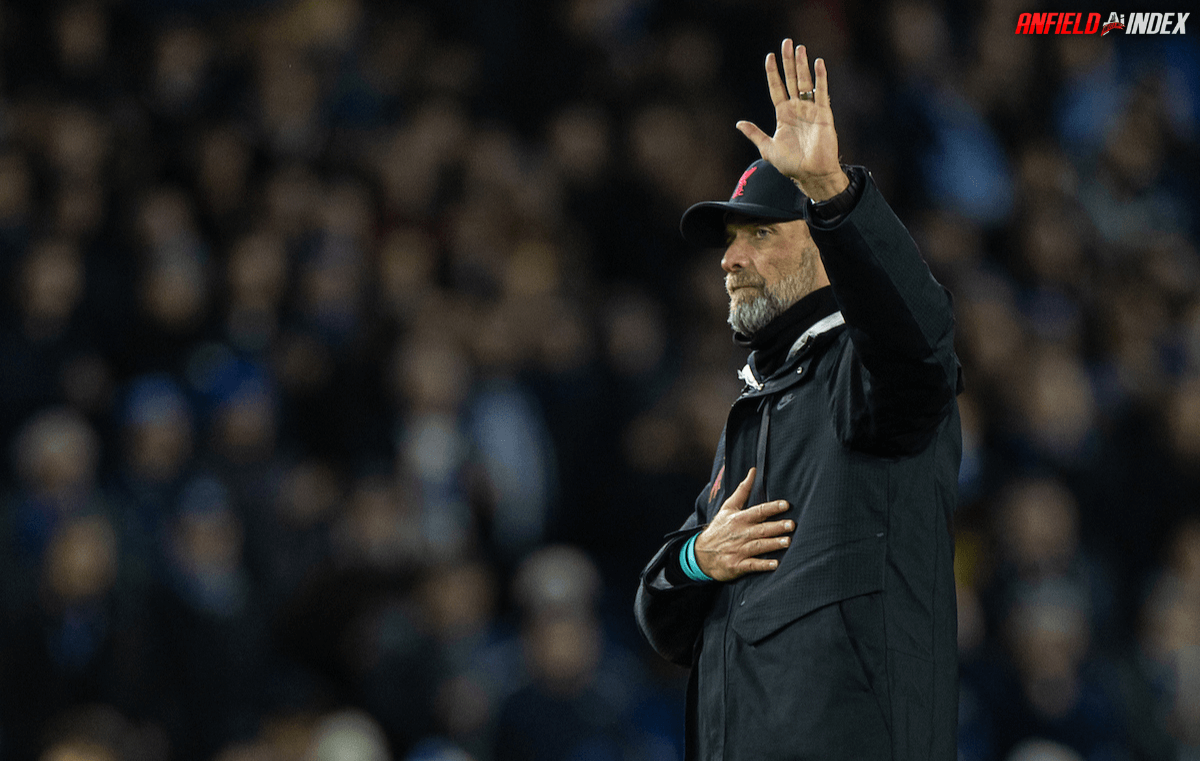 Dr Phil Diagnosis: Manchester City

After a humiliating result and performance at The Etihad where the top four looks a pipe dream, Dave Davis walks through the Manchester City game with Dr Phil Barter from the Under Pressure Pod to find a snippet of what the data told us and look where it went so wrong. We looked at how Pep out thought Jurgen, City's goals were versions of Groundhog Day and how they outnumbered our fullbacks repeatedly. Aside from the false hope of the opening goal, this was an absolute drubbing and how the boss named the four he did as playing well, god only knows. Time to look at the Dr's Diagnosis….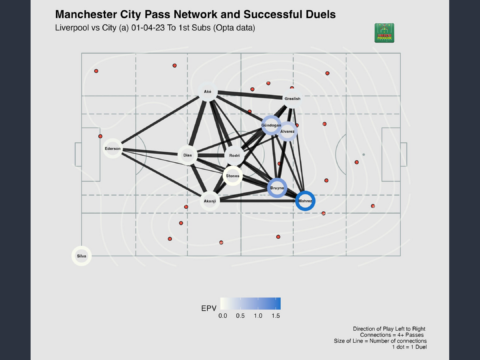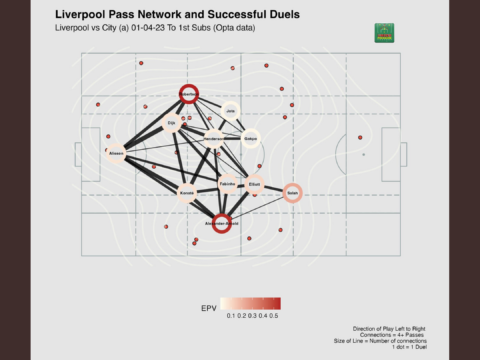 RINSE-REPEAT WORKS A TREAT
I'd said on the UP Discord chat that it drove me insane how all four goals were practically the same and we just didn't learn or adjust. City essentially made sure they had a 2-1 against our fullbacks each time so they had a player free in what we call the half-space. What that meant was either the centre back or midfielder on the ball side had to come across because no-one then filled in. Often their forward Alvarez played a clever role in keeping those players busy to help create an overload.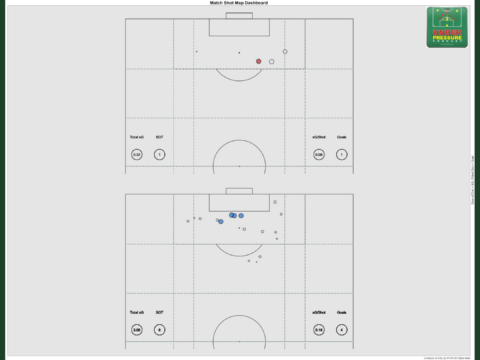 Liverpool didn't stop the cross, City got into what we call the 'hot zone' then always had a man free for a simple tap-in when they inevitably pulled the ball back into the pk box area (Zone 17). Once is bad, but four times is simply criminal. All this whilst City were braver in shape with a 3-2 attacking base which meant they could recycle the ball easily from any clearance and deal with our breaks as they still had a defensive overload of 5v4. Horrible to say, but Pep definitely got the better of Jurgen.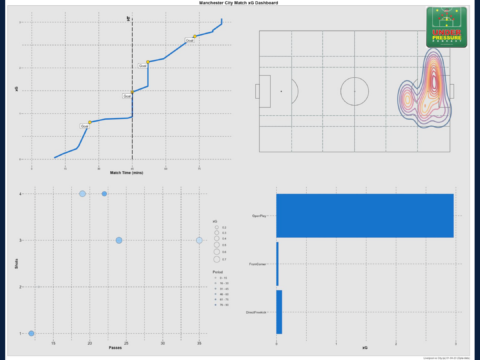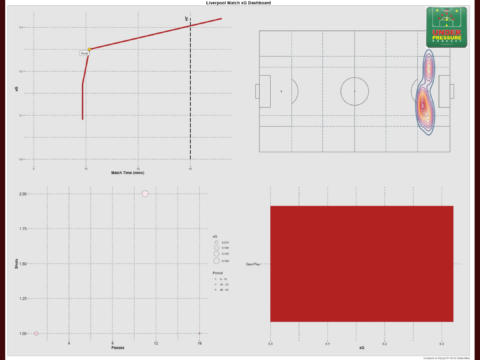 THEIR OPENER: LEADERSHIP ERRORS
Having taken the lead, Jurgen Klopp's fury at Andy Robertson for City's equaliser was completely justified, but he's shouldn't have been the only one facing his wrath. Robbo makes a mistake running out to press when we weren't set and it wasn't needed no doubt, but it's what doesn't happen from there. Hendo, who was playing the left-sided number six should then be covering the runner but for some reason doesn't react and track the player. To be honest it's two basic and simple errors from experienced members of the leadership group who should have done better. It seemed strange that Klopp mentioned the captain as one of the four who had an ok-ish game.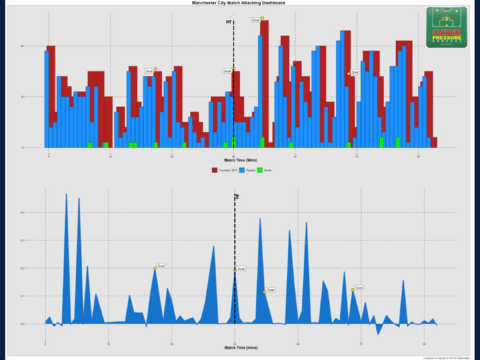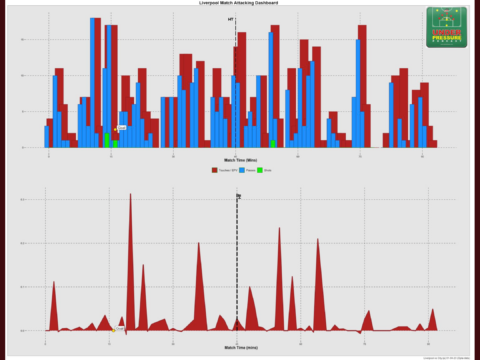 COMPARE AND CONTRAST
It's hard work directly comparing the teams but these pictures and graphs above tell their own story. City either scored or repeatedly for a shot off when their attacking wave peaked and their EPV (expected possession value) was high. Even worse they had several bubbles of xG production period throughout the game, whilst Liverpool only had three in total. We were often so deep in our own half and miles from the zones we wanted to be in, which was the opposite for them. The density shot plot is scary too when you look at the fact that City's is all over our 18, whereas ours is only two blobs as per our four shots. Comparing and contrasting every metric tells the story of the game.
Under Pressure is the only podcast that discusses off-ball and on-ball statistics in depth! A must listen for post-match analysis and exclusive to Anfield Index. Available on all major platforms.