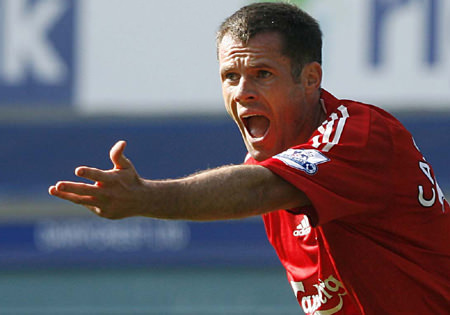 LFC Players That Deserved More England Recognition 

In the light of Trent Alexander Arnold's latest England International snub, it's a continuation of the question as to whether he deserves to be there or not. With a mere 18-caps to his name, the 23-year-old has consistently remained either the third or fourth choice in Gareth Southgate's eyes. As it stands, this season is far more in keeping with this new omission, however his world class performances in the four seasons prior, make the overall decision questionable.
Over the years, many Liverpool players have failed to become as important for their country as they were for the reds. There are many reasons as to why certain players saw their time limited on the Intentional stage, and here is a look at a few of those. This list will probably start in the 1980's, when my supporting days began.
Rob Jones
England career – 1995 – 1999
8-caps / 0-goals
Once heralded by Ryan Giggs as the best defensive fullback in the league. His limited international appearances were due to an horrendous injury record, otherwise his career would have been so much different. Gary Neville was able to solidify a place as the nation's starting right back, as a result of Jones' misfortune, garnering 85 caps. It's long been the opinion of many that a fully fit Rob Jones would have surpassed 100-caps for the Three Lions, which goes to show just how good that man was.
Jamie Carragher
England career – 1999 – 2010
38-caps / 0-goals
Despite a respectable haul of caps, Jamie can probably feel unfortunate to have been present alongside such a deep variety of central defenders. Sol Campbell, Ledley King, Jonathan Woodgate, John Terry and Rio Ferdinand, were all alternatives through the Liverpool man's England tenure. Carra brought his international career to a close at 29-years of age, in order to concentrate on his club career. If he were a centre back in this day and age, he would be a guaranteed starter for his country and probably the captain.
Steve McMahon
England career – 1988 – 1990
17-caps / 1-goal
It's amazing looking back and seeing just how brief this Steve McMahon's England career was. With the likes of Bryan Robson, Glenn Hoddle, Ray Wilkins, Paul Gascoigne, Trevor Steven, Neil Webb, David Platt, and Steve Hodge ahead of him, he greatly was overlooked during a spectacular domestic career. The fact that McMahon won the First Division on three occasions and two FA Cups between 1985-90, make his limited appearance (and late debut) a mystery. All those ahead of him will have far less in their personal trophy cabinets, but at least they'll have more caps.
Jamie Redknapp
England career – 1995 – 1999
17-caps / 1-goal
His introduction against Scotland at (Euro 96) was the bright moment of a rather disappointing international career. His on-ball talent and passing range was sublime, though injuries always held back a career that could have been so much more. As part of a strong group of midfielders, he could never nail down a starting spot. Despite a brief partnership with Paul Ince for both club and country, he remained a peripheral figure during his brief England career.
Steve McManaman
England career – 1994 – 2001
37-caps / 3-goals
A player I grew up idolising, who was Liverpool's best player before going on to have amazing success for Real Madrid. He was very much the right footed variation to Ryan Giggs, yet he only really excelled for a short period when representing England. Euro 96 saw Macca start to emerge for the Three Lions, with himself and Darren Anderton vying for a starting role on the left. The regimented ideals of the next few managers coincided with the emergence of David Beckham, which saw the Liverpudlian join many players that were thrust into the problematic left-wing position.
Robbie Fowler
England career – 1996 – 2002
26-caps / 7-goals
Teddy Sheringham, Les Ferdinand, Ian Wright, Chris Sutton, Andy Cole, Stan Collymore and later Michael Owen, were the names that were desperate to play alongside England's greatest ever striker, Alan Shearer. Though it would have been wonderful to see the duo of Shearer and Fowler given a run in the side, it wasn't until the emergence of Owen, did the system really change. By that point, the best years of the former Liverpool number 9 were at -La premature end. A man labelled as God (by the adoring Kop), really should have been allowed more of an international contribution. It remains a mystery as to why this goal machine remained an unused substitute for the entirety of England's Euro 96 semi-final, where 120 minutes against Germany was undertaken with no subs introduced.
—
With the next phase of youngsters still to truly emerge at Anfield, it is peculiar how some international managers become fixated with certain players, yet dismissive of so many others. So much talent has been produced by this country, yet the wait for another major trophy still ambles on. Hopefully the likes of Harvey Elliott, Curtis Jones, Kaide Gordon and perhaps Jude Bellingham, can enjoy the kind of success on the international stage, that so many former Liverpool players failed to achieve.