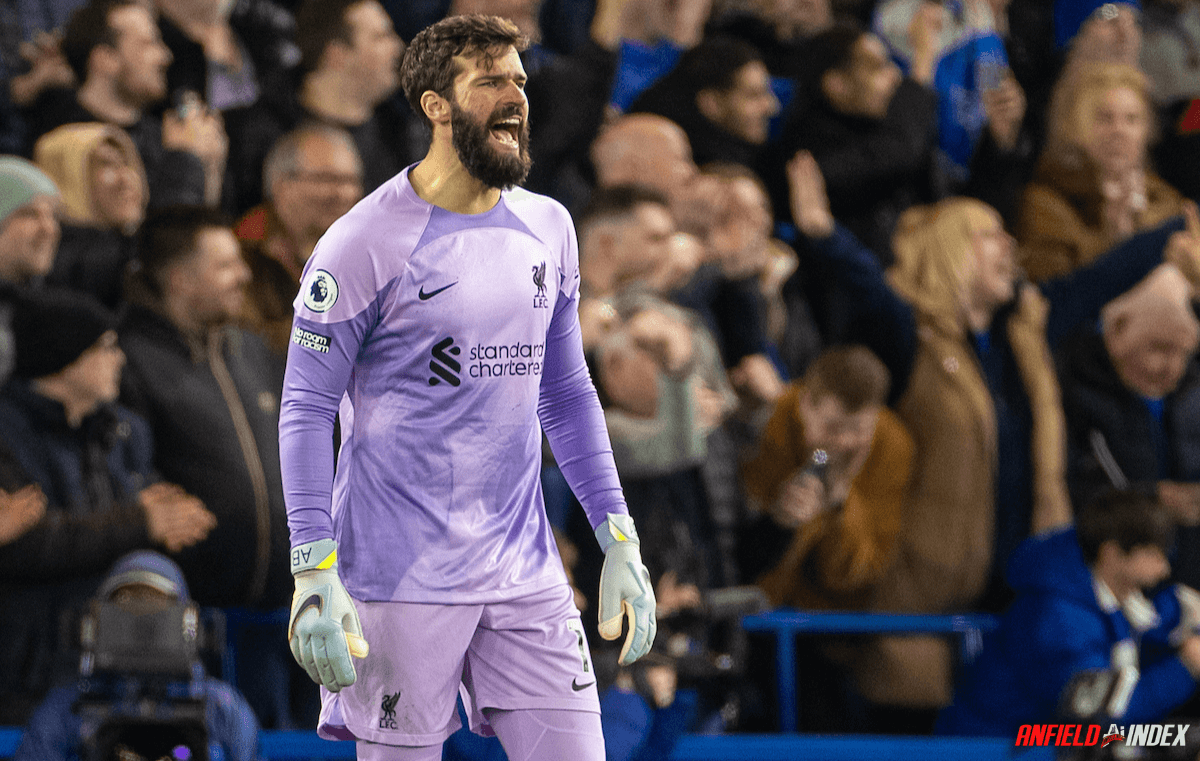 Chelsea 0 - 0 Liverpool - PL Man of the Match

Chelsea 0 – 0 Liverpool – PL Man of the Match
Alisson Becker
Yet another man of the match performance. It's shocking how over reliant we have become of the Brazilian number one, with Chelsea able to gallop at his goal time and time again.
The early saves and large spreads were vital, as the reds just could not stop the home side from creating opportunities.
The disallowed goal was down to the bravery and decision making of our MOTM, which brought a point at least.
We would probably be looking at a relegation fight if not for the monster of a goalkeeper.