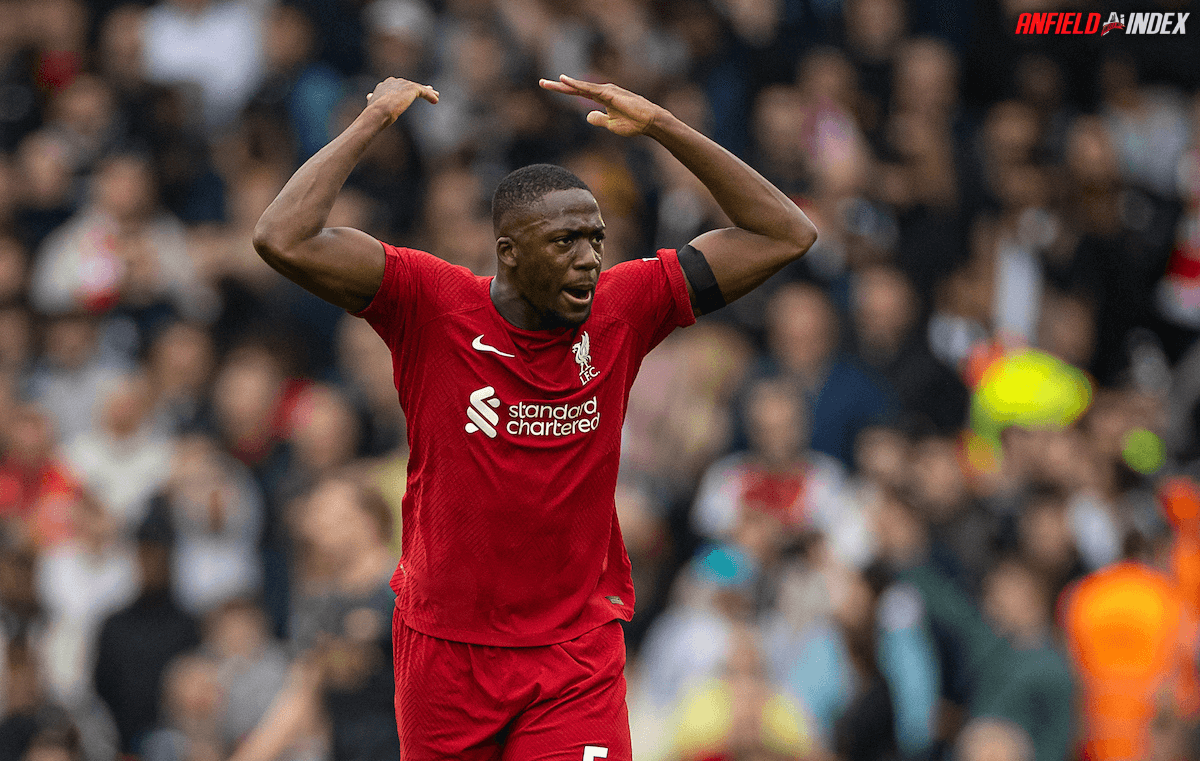 Liverpool 2 - 2 Arsenal - PL Man of the Match
Liverpool 2 – 2 Arsenal – PL Man of the Match
Ibrahima Konaté
A monster of a defender that allows so much of our flaws to be covered. Had to cover an entire side of the defence at times, with the tactical setup making the home side uncomfortable.
His physicality and desire to engage the opposition kept the reds in the game, especially when breaks came around.
The second half was about being alert and focused, which is something that the rest of Liverpool's defenders lack this season.
Klopp's most important back line player, who was easily man of the match.
Thiago coming into the mix will at least allow on ball possession to limit the constant counters.