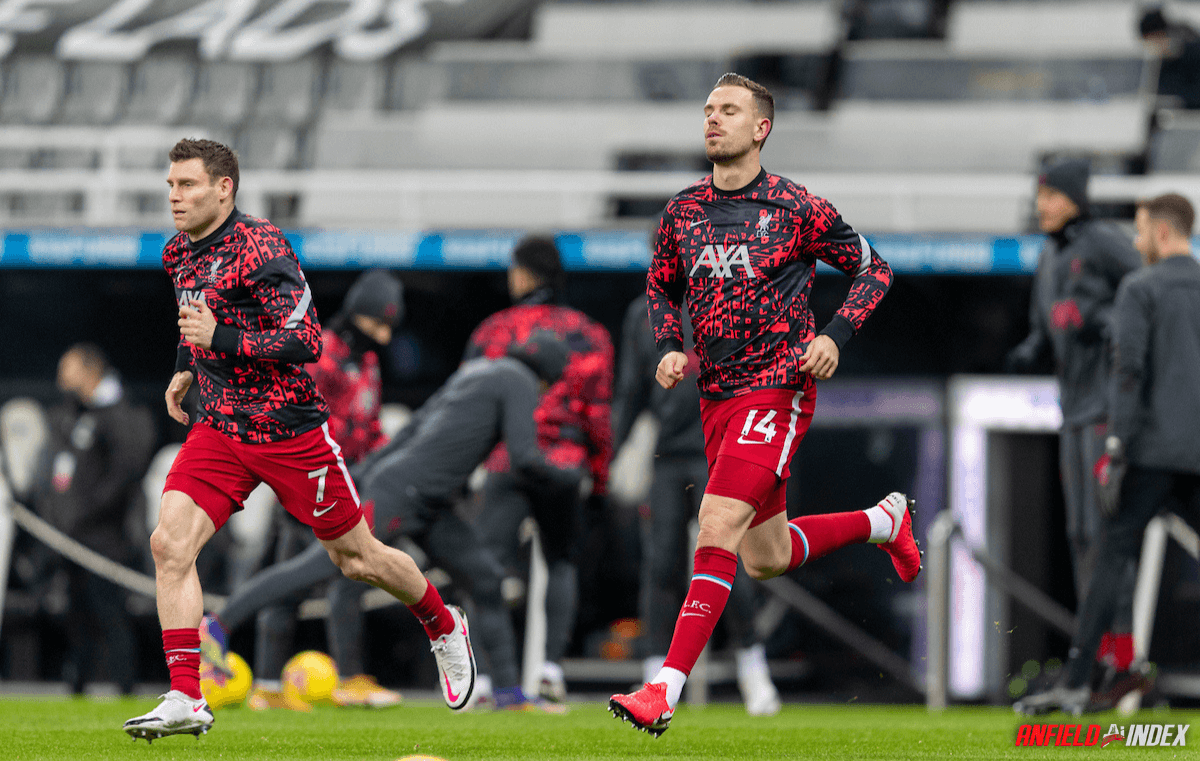 A New Attitude is Just as Important as a New Midfield
Liverpool's season has been a failure, and for a team that came so close to achieving immortality last season, it's a bitter pill to swallow.
As we saw when they woke up and decided to take part in the game against Arsenal on Sunday, this Liverpool team is still capable of putting good teams to the sword. The 7-0 demolition of Manchester United, the 1-0 home win against Manchester City, the 2-0 win over Napoli all showed how good this team is still capable of being. But when it's come down to it, they just haven't performed this season.
Everyone is aware that Liverpool's midfield needs a complete overhaul. Three players are set to leave, and what remains is an injury prone Spanish wizard, a couple of kids and a couple of players who are no longer fit for purpose. Jurgen Klopp needs to bring in at least three midfielders this season and by all accounts, the Reds are already working on deals for the summer.
But a new midfield won't fix all of Liverpool's issues. Not even close. The defensive line needs attention. Trent needs cover/competition, Matip and Gomez need replacing and you can make a real case for a new starting left back but at the very least it's time to shake things up behind Andy Robertson.
Then there's the goalkeeping situation behind Alisson. Caoimhin Kelleher is unlikely to want to stay beyond the summer, and it's past time for Adrian to depart.
Klopp and Liverpool have continually kicked the can down the road in terms of squad building over the past four years and it has resulted in a squad desperately in need of major surgery. Corners have been cut repeatedly in terms of incomings, and Klopp has held on to far too many players who should have been sent out the door. Jurgen values harmony and continuity but unfortunately, the players are the players. A player who's no longer good enough won't improve just because you show them loyalty.
This summer, Klopp's attitude needs to change. He needs to be more ruthless in terms of moving players on. Bob Paisley always advocated selling players a year too early, rather than a year too late. The idea being that when their legs went, you didn't want to be left paying their wages. Have that be someone else's problem. Klopp needs to finally jettison players who routinely let him, and their teammates, down on the pitch regardless of their impact off the pitch. If someone can't pull their weight, they have no business being at the club. His loyalty to players is what enables him to build great teams, but it's also responsible for failures like this season and his final season at Dortmund. Jurgen struggles to say goodbye, that needs to change.
Liverpool's attitude needs to change as well, and by Liverpool, I of course mean the owners of the club. Fenway Sports Group like to believe they are always the smartest men in the room, but they have made a number of stupid decisions over the last few years when it's come to when and where to spend money. Expecting the team to remain competitive with little to no investment on their behalf was stupid. Allowing a situation to develop, whether through giving Klopp too much power or whatever the reason may be, that caused the club to lose Michael Edwards and Ian Graham within 12 months of each other was stupid.
FSG's approach, across all of their sporting portfolio, has always been to appoint the best-in-class in each position. Edwards and Graham were not just best-in-class, they are both in classes all of their own. Edwards and Graham were every bit as important as Klopp in terms of the recruitment of the players who brought great success to the club. Edwards's ability to buy and sell players is astonishing, while Graham's use of analytics to find value where others might not see it is second to none. Liverpool must now replace them, and their replacements must be empowered.
The biggest shift in attitude needs to be on the pitch though. And that ties directly in with Klopp needing to move on to new pastures. Liverpool's players have gotten too comfortable. They've lost their edge. They've lost their fire.
As mentioned above, they are still capable of beating the best teams around but far too often this season they have failed to turn up. Defeats to Nottingham Forest, Leeds, Wolves, and Bournemouth are unforgivable given the talent gulf between the sides. Liverpool simply didn't show up for those games. They looked beyond them. Whether it was arrogance or burnout or something else, the performances on those days lacked the required level of intensity. Twelve points from those games would leave Liverpool in pole position for a top-four finish, without them they are cut adrift. The same goes for the draws with Crystal Palace. Another four points were thrown away.
You can excuse certain results, losing to Brighton, Brentford and Manchester City away from home, but the performances in those three games and the defeat to Wolves, were a disgrace. Klopp's face in his post match interviews told the story. He had been let down by his players on those occasions, but more pointedly the players had left themselves down. They had gone from the hardest working team in the league to struggling to do the bare minimum. From a team that Klopp himself called "Mentality Monsters" to a group of mental midgets who didn't look like they could be bothered to even try. That's unacceptable and Klopp has to get to the bottom of why those type of performances have been semi-frequent this season.
It might, again, be due to burnout. Perhaps these players have simply been together too long. Familiarity can often breed contempt and it's been evident that not all is rosey in the camp these season.
Whatever the reason for any of the issues this season, Jurgen Klopp has to fix them. The responsibility for all of it will fall to him. He needs to demand backing this summer, trust the recruitment staff to do what they do and let certain players know that their services are no longer required. Then, when he has his new players in place, he needs to let the entire squad know what's required moving forward. The bare minimums in terms of effort, attitude and commitment. He can sign all the players in the world, but if the attitude within the squad doesn't change and new players fall into the same habits we see from the current squad then those players will be a waste of money, and Jurgen will be out of a job.
Want to watch every Premier League match from wherever you are? This article is sponsored by LibertyShield.com VPN. Get 48 Hours FREE & SAVE 25% with Coupon Code = EPL25