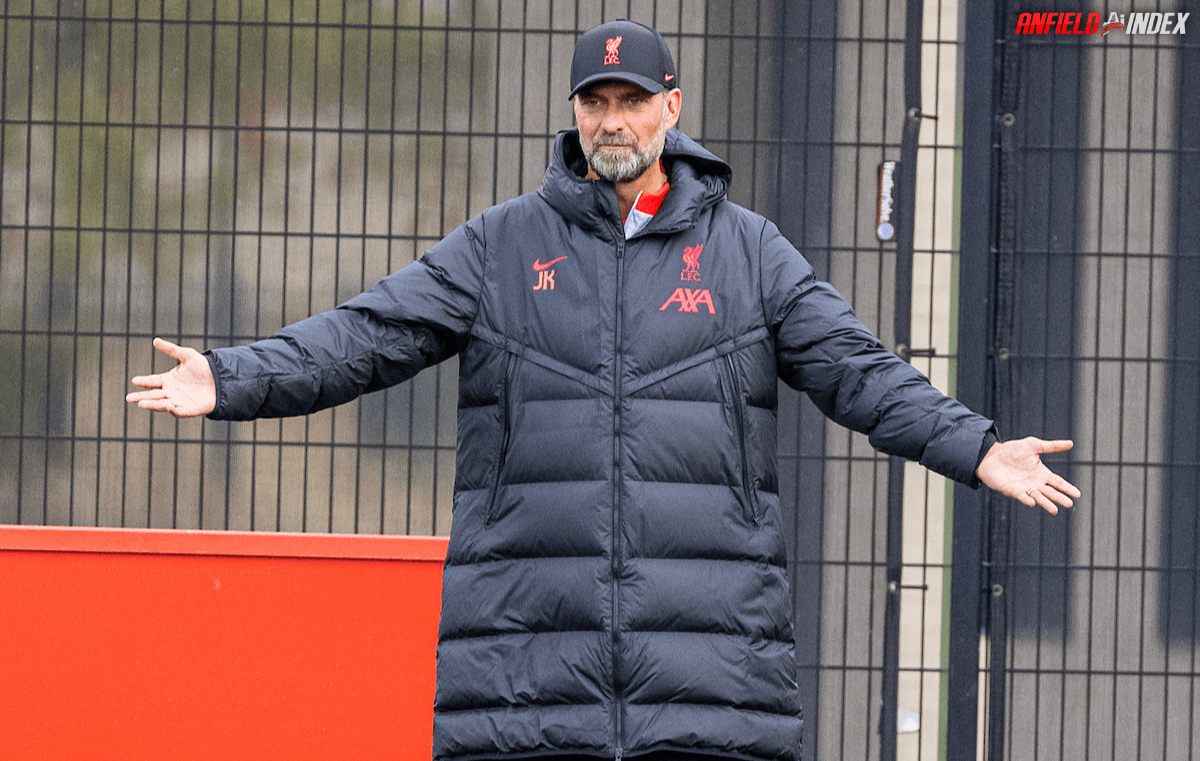 Klopp Embargo: Pick Your Interpretation
It had a bigger billing than a lot of recent movies at the box office on Friday afternoon. One sweep of social media will tell you there are mixed reactions to the embargoed section of Jurgen Klopp's press conference. The build up can always leave a disappointment with the main event, but suggestions that there was nothing really in it seem wide of the mark somewhat. Different interpretations aside, there were definitive remarks by Liverpool's manager and it's worth exploring them however you see it.
Having asked around and in great detail, all sources have indicated to Anfield Index that approximately five minutes has been removed from the embargoed section, in agreement between Liverpool and the press. What that is and why is naturally open to interpretation which only the people in the room will be able to shed light on and there's been a consensus that it won't be shared. However, the initial billing to the actual events as we saw them make more sense in this context. There's still other key comments that need exploring.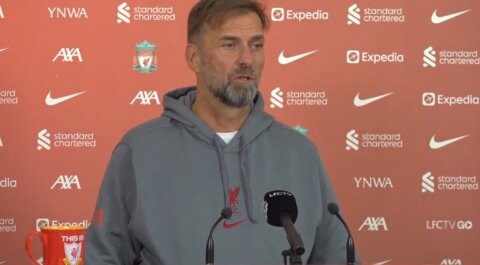 After Ferraris and five year olds in the earlier part, it was Kylian Mbappe's turn to be part of an analogy, In reference to targeting only one player and them moving elsewhere (Madrid in this case). There's natural and understandable suggestions this relates to both the Bellingham and the previous summers' Tchouameni scenario where Liverpool were caught short and eventually ended up in a panic own of Arthur Melo. Some sections of the fanbase have used this again to criticise the transfer strategy, which isn't an unfair assessment whilst others are pleased that it seems the club maybe learning from previous mistakes. This was reaffirmed with comments when were emphasised around there being 'a lot of good players…honestly a lot of good players'.
"The things you write are often so far away from the truth it's unbelievable, not cos you want to lie just because you follow something they're saying that all I wish for you one day be in my role and read what you're writing and be ..pffftttt…really!!?!"
The journalists themselves were referenced and again polarising views exist. Klopp clearly started multiple times it wasn't a criticism throughout the presser and was merely providing context for the audience. On the other hand, suggesting that people doing their job are getting it wildly wrong even if it's not a deliberate act – seems hard to see that as anything other than implied criticism as others have pointed out. Even the suggestion of if you knew what I knew stance reaffirms either argument dependent on which way you're looking.
"I am too much of a professional, you make sure that's what we can do … work with it and make the best of it. If you sign this player great if you sign this player oh my god how can you continue playing football…based on the season we are playing I get it but imagine if I talked into this trap!"
After the Bellingham news, the alternative options were in full swing and reactions have naturally been varying. Although maybe not so much in case of the reaction to Connor Gallagher being on 'the list' it seems. However, this was a clear message from Jurgen Klopp. When you call that mindset or train of thought a trap, then you're identifying it as a mistake no question. That won't change any reds opinions on certain players but there has been a fear that a 'you're not Jude label' is unfair to level against anyone who arrives at Anfield this season.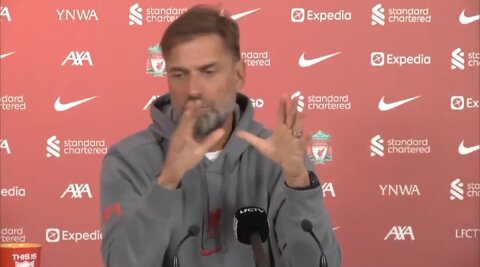 "I don't agree with everything all the time we do but I am employed here .. I am not here to be angry…if I am angry we don't have all of a sudden more money."
Perhaps the key comments that have drawn more focus than any others. Elements of the fanbase have jumped on this as the clear affirmation that FSG are limiting the manager in every sense and it was a version of a 'call-out'. Others suggested it doesn't go far enough on this basis, potentially looking for a stronger reaction although to what extent appears unknown given we've seen Antonio Conte's scorched Earth this season. Either way, Jurgen Klopp confirmed that you shouldn't always be looking at me for every decision, regardless as to whether you feel he's reacting appropriately or not.
However you saw whatever part you've read or watched of the embargo section, the best thing to do will always be watch the full and contentiously redacted section to allow you to make up your own mind. There was nothing blockbuster (that we've seen) but nor was there nothing in it as has also been mentioned. If you've seen it all that footage like many of us have, then you could have a different interpretation from the next red. The manager isn't really helping himself too much at the moment in all honesty and you wonder if Tony Barrett and others at the club may counsel a different approach. Either way and sometimes for the wrong reason, they're a must watch.