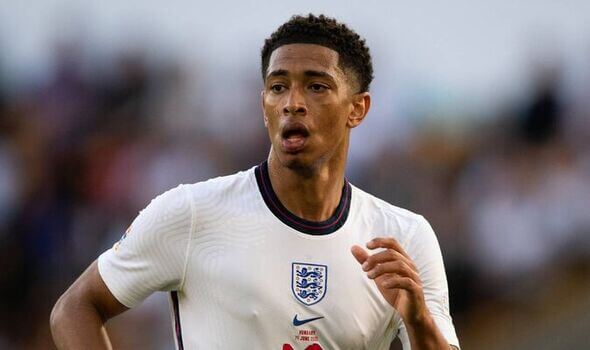 It's the Bellingham lies that frustrate, not the logic

So, an already-dreadful season has just got even worse for Liverpool.
For many Reds supporters, there was a genuine chance of Jude Bellingham coming to Anfield this summer, even though others always felt it was a pipe dream.
All along, the 19-year-old has seemingly always favoured a move to Liverpool, liking the idea of playing under Jurgen Klopp, and in his playing style, not to mention emulating his boyhood hero Steven Gerrard.
Sadly, it is the cynics who have been proven right, with their pessimism towards the signing actually happening coming to fruition.
It has now been widely reported that Bellingham won't be joining the Reds in the summer transfer window, with the club deciding that paying such a huge amount on one player makes little sense, at a time when Klopp needs a major squad overhaul.
On the face of it, this is a stance that has plenty of logic to it, with Bellingham clearly a special talent with an enormous future, but also just a single player – one who won't single-handedly change Liverpool's fortunes.
Given the Reds' luck, he would suffer a serious injury on the opening day of next season and not play for two years.
The problem is, this new claim was never FSG's take at any point until now, and all the various journalists being fed information from the club have also reported the matter very differently.
As far as Liverpool fans were concerned, Bellingham was always potentially on the cards, regardless of how much he would cost and if the Reds qualified for the Champions League or not.
Suddenly, the England international's price tag is deemed too high, while Liverpool's non-existent top-four hopes also mean that funds could be a little tighter in the summer.
It is a spineless 180-degree turn by the owners, whose spending in the transfer market has been unacceptable ever since 2020, with Thiago the only significant midfield addition in that time and the squad growing old as time has passed.
Sure, money has still been spent, but given the net spend, nowhere near enough, in order to keep up with their rivals.
All this Bellingham news has done is essentially show that FSG have been willing to throw away an entire season, with last summer supposedly a quiet one because the Borussia Dortmund star would be a big-money acquisition this time around, among other arrivals.
For many, this is the final straw with Liverpool's owners, who have remained so divisive over the years, polarising opinion like few other Reds-related subjects.
From my perspective, FSG have done plenty of good, getting Klopp to begin with, redeveloping Anfield impressively and overseeing a great era of success, but there have also been too many negatives on show.
From furloughing staff to charging supporters £77 for tickets, there have been various missteps, with their increasing level of frugality when it comes to giving Klopp the money to spend holding the team back badly.
This Bellingham news is an absolute punch to the gut – there is still a very slim chance that he could arrive, I guess! – and it is going to take a huge summer to make the fans forgive those making the big decisions at Liverpool.
On the face of it, signing four or five top players and completely rebuilding the midfield, instead of bringing in one record-breaking addition, is perfectly logical, but the fact that Reds supporters have been taken for a ride doesn't sit well.
Liverpool have gone from being the most seamlessly-run club in Europe to a laughing stock, and it simply must change this summer.
What a depressingly predictable turn of events.