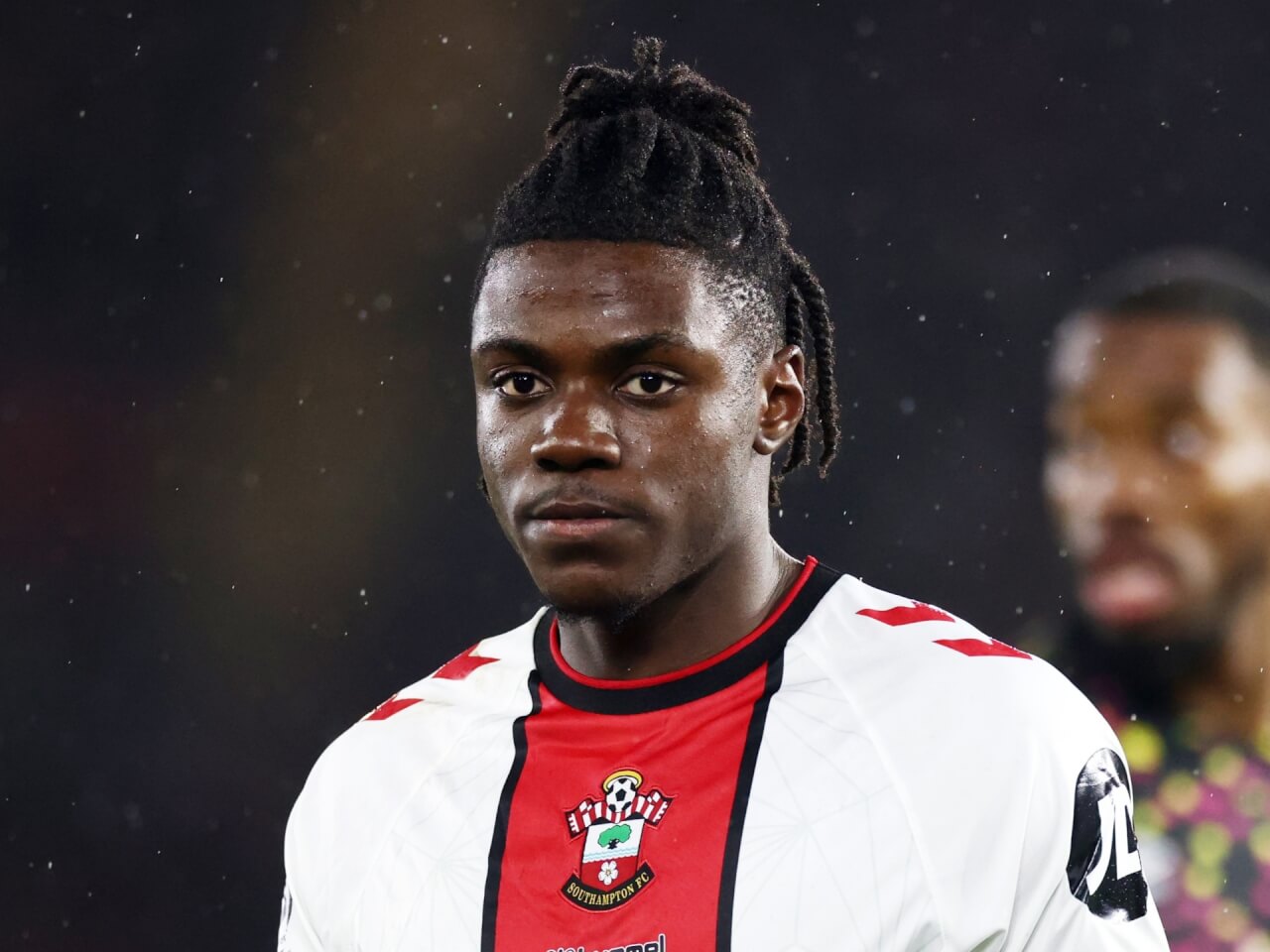 Liverpool FC Transfer Special: Relegation Options (Part One)
With the return of The Anfield Index Transfer Podcast with Trev Downey and Dave Davis, we look at the teams who are bang in trouble and where Liverpool could swoop in. With the need for serious reinforcements this summer and a history of picking up bargains from a similar situation (Robertson, Wijnaldum etc), it wouldn't be any surprise to see certain players swapping the championship for Anfield before the next campaign. Here are the three most likely candidates we've identified.
Romeo Lavia
Despite Southampton's perilous position at the foot of the table, there is likely to be a lot of interest in the young Belgium midfielder. Lavia has been one of their few bright spots in a dismal campaign and with Fabinho's rapidly-increasing decline, the need for a new number six is high on the priority list for many Reds. As a former City prospect, the 19-year-old would also qualify as home-grown which makes him even more attractive in the future. Southampton still have to visit Anfield before the end of the season too, so all Reds will have a chance to scout him up close.
Manchester City do have a buy-back clause for £40 million, but it cannot be activated by them until 2024 so they'll be watching the situation closely and it's unlikely the Reds would have a free run at the player. Pep Guardiola was quick to praise the player recently and it's understandable given Lavia's stats around blocks this campaign (86th percentile) and pass completion (86%). A fee of between £40-50 million might be needed, but this seems the most likely one if Liverpool are to raid a related side this summer.
James Maddison
A well-known name in the Premier League and whether Leicester are relegated or not, Maddison is destined for a new side this summer. The former Norwich player leads his club in practically every metric this season and has managed an impressive nine goals and six assists in the premier league alone this season. The 26 year-old doesn't appear to be the first-choice for that right-sided eight role, with Mason Mount and others mentioned as part of the Bellingham story, but he's been watched before and that change with a Leicester relegation.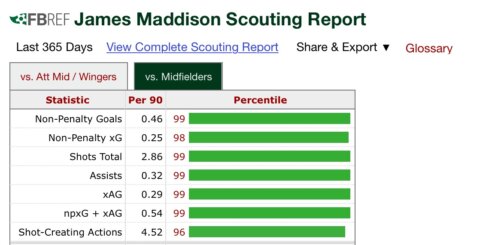 A player in the championship with only a year left on his contract should be cheaper than expected, but English tax and the fact others such as Spurs and Newcastle are interested make it hard to see any fee below £50 million still. However a player that sits top in most attacking metrics compared with other midfielders can't be ignored. Age may count against Maddison here, but it still wouldn't be a huge surprise to see us make a move for the England International.
Keirnan Dewsbury-Hall
A player that's been on the club's radar for some time, Dewsbury-Hall came into view of many Reds after he was allowed the freedom of Anfield to waltz through and score against us back in December. Liverpool have been linked with left footers such as Sucic and with the home-grown criteria potentially being an issue, there are more than a few boxes ticked with this one. If Leicester does go down, it's hard to imagine a fee of more than £35 million would be needed to secure the Shepsed native a move to Anfield this summer.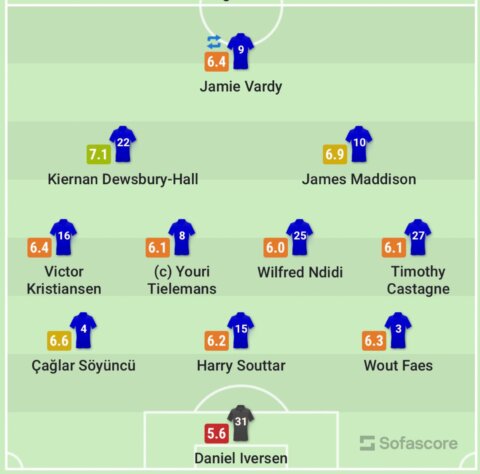 What may count against Dewsbury-Hall is his 5-foot 8-inch frame and his passes attempted are below what Liverpool would be looking for (46.76 against 50). Leicester fans have got on his back at times too despite a decent showing against City this weekend and his stats do stack up against other midfielders, especially his progressive carries (95th percentile) and blocks (98th percentile). Not one that's likely to be high on the list, but at the age of 24 and with previous links it can't be ruled out.