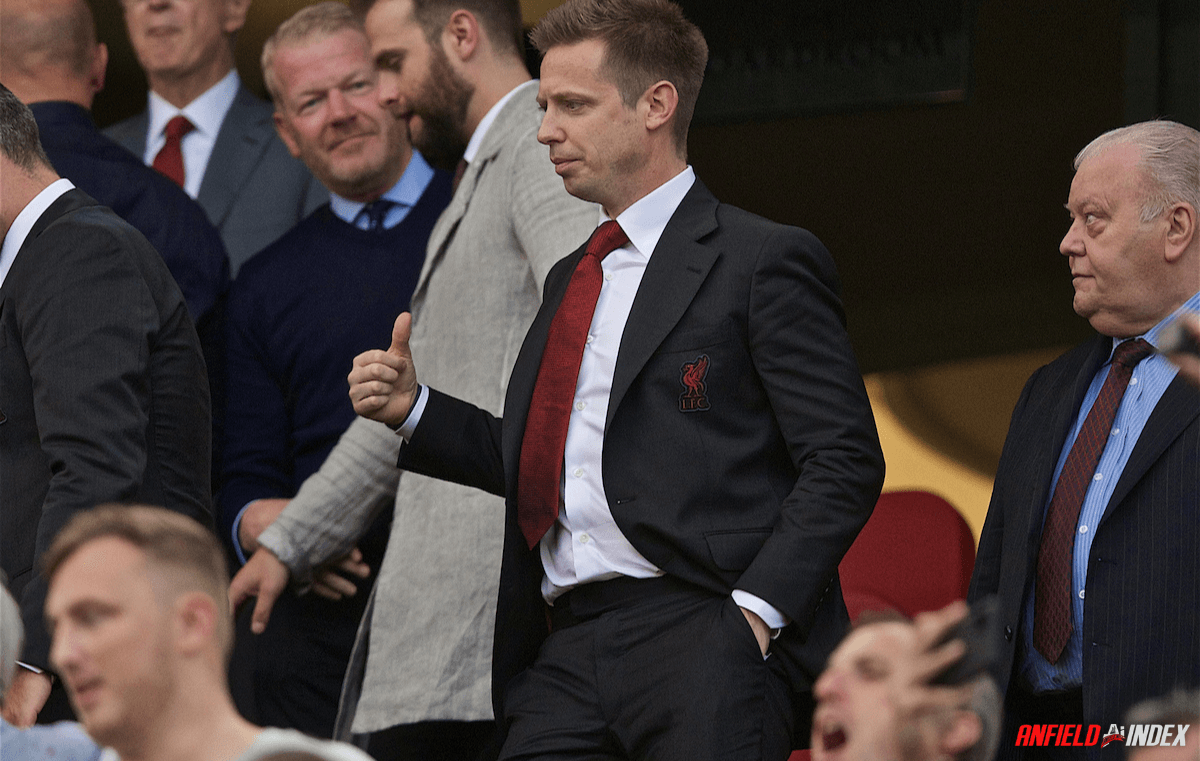 Liverpool's New Sporting Director: Is There A Real Rush?

There tends to be a simple rule amongst all Liverpool fans around certain journalists nowadays. Whilst the merits of certain personalities are often discussed via social media, when David Ornstein or Paul Joyce communicate, everyone listens. In regards to the former, an interview on CBS Sports has sent the fanbase abuzz, especially around the Gravenberch and spending heavily talk which is understandable. One area that hasn't completely escaped under the radar is the Sporting Director talk which has been rumbling on for some time, but may not be as hot a topic as some believe.
Ornstein stated that the likes of Fallows, Hunter, and Mike Gordon are coming back into the fray after stepping away from FSG's perspective as owners and that they're going to lead this forward with Jurgen Klopp. The key line was the statement that the managers 'power is increasing'. This has been pounced upon by some and interpreted as the possibility that the Sporting Director role will be redundant at Anfield. Additionally for those that blame the recent decline on the move away from the previously successful transfer strategy, it reaffirmed all their worst nightmares.
There does need to be a few notes of caution applied in this regard though. Whilst that is likely to be true for the current process with Julian Ward stepping away, it doesn't mean it's a permanent decision or move, Ornstein didn't confirm that. David Lynch on our Media Matters pod (https://shows.acast.com/theanfieldindex/episodes/media-matters-with-david-lynch) confirmed that his information is that the search is still on and Liverpool are looking at an external option as opposed to an internal appointment. Lynch even admitted his suspicion that the appointment may already have been made, but the club are keeping it under wraps.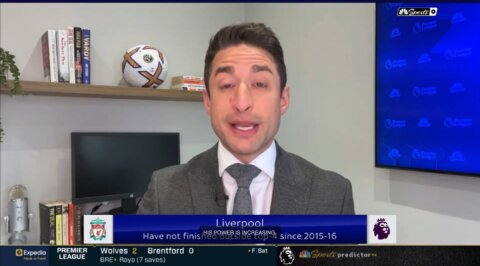 There are questions that naturally need to be asked whilst the silence is deafening. What impact can a Sporting Director being appointed now naturally have? Jurgen Klopp confirmed during the Easter break that the club had been having talks with players and even this week talked about there being a lot of good options available on the transfer market. As we know from numerous reports, the club has started to make their moves already so it's difficult to see how this appointment could radically change anything in the short term and could even unbalance the current plan.
It's understandable the desired situation for many would be a return to the statistical approach led by a Michael Edwards-type figure. The promotion of Will Spearman was seen as the first step, with this appointment and the roles of Hunter, Fallows, and Gordon needing to be re-established. Whilst most of the milestones appear to be in place, it seems near impossible to now parachute a party in to spearhead the process and almost rewind the clock as many would seek to. Indeed if Lynch's suspicions are indeed correct, who's to say that the relevant party isn't already involved in the process?
Going forward, Liverpool will ideally need to confirm before the end of the season their long-term plan for the transfer process alongside an investment update. However, for a club that allegedly plans a few windows ahead, it seems fanciful still best in the current climate to believe a Sporting Director could come in this very minute and make a huge change as wanted. Whatever the desire for any red in the future, their short-term impact shouldn't be overstated. Whoever's in the right in regard to the real situation, the rush may not be what many think it is.