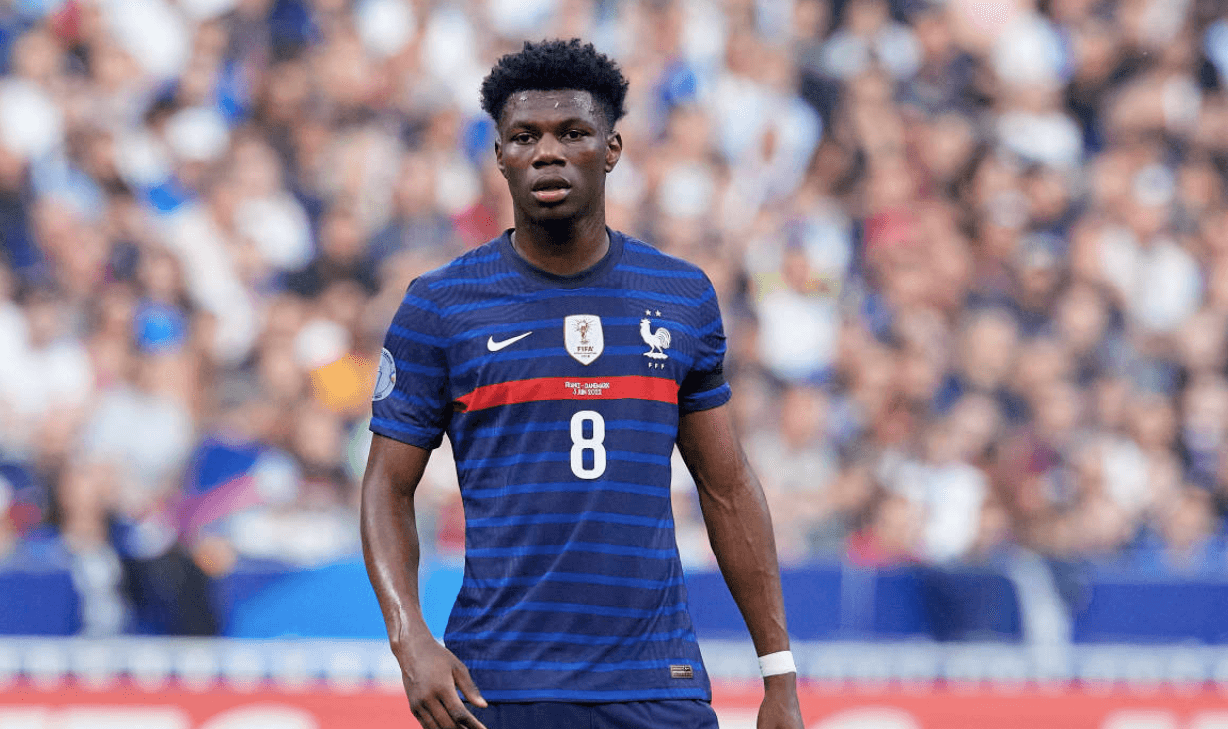 Aurélien Tchouaméni & The Midfield Alternative…

During this time of mourning (where some Liverpool fans have been left reeling by the Jude Bellingham news), it's now important to look at other possible transfer targets, as the Ferrari apparently became just too expensive. Now I'm not a major fan of sports cars, as they're too low, too small, and far too expensive. I much prefer a heavy truck or SUV, but that's just me. In terms of comparisons, the Borussia Dortmund man's likening to the Italian sports-car may well suit, however, I think I would prefer something a little more venomous, that is more likely to be found in a John Wick movie, rather than in Cannonball Run.
We need an awful lot of work to be carried out this summer, which makes every disappointment that little bit more worrying. Is there a master plan that we don't know about…? Probably not, yet despite our reluctance to spend freely, we are still a football club that used to make smart recruitment decisions. FSG will not want their football club's value to depreciate, as that would make no economic sense. With investment supposedly on the horizon, I feel that we are still on the brink of a transformative summer. Whereas I think the Jude affair is all part of a negotiation process, I would still rather concentrate our funds on different types of midfielders. The England international will become a world class player, regardless of whether he signs for Liverpool or Real Madrid. To debate his qualifications for an Anfield career wouldn't take long, as he would certainly add creation and excitement to our middle ground. My only concern, is that he doesn't offer the power and resilience we currently need. Whereas some supporters want to purchase that £140m Ferrari, I would be inclined to look at the £90m, Boss 429 Mustang, which is a vehicle that could offer far more power, with that aggressive V8 engine.
Aurélien Tchouaméni
Age – 23-years old (DOB 27/01/2000)
Current club – Bayern Munich
Nationality – French
Height – 6ft 2inch
Weight – 81kg
Club appearances – 169 games
Club goals & assists – 9 goals / 11 assists
Total minutes played – 12,461
International caps & goals – 23 games / 2 goals
Transfermarkt value – €90m
This season has seen a phenomenal talent become just one of Real Madrid's many squad players. Since his arrival from Monaco last summer, Aurélien Tchouaméni has gone from being one of Europe's best young prospects, to merely rotating with a roster of glittering stars. The move for the former Bordeaux player came about due to Kylian Mbappé choosing to remain at PSG, in the summer of 2022. Real's plan was to place the world class forward into a ridiculous front line, alongside Karim Benzema and Vini Jr. I would imagine their recruitment timeline would have seen the Bernabéu outfit then moving for Erling Haaland (in about two years' time), to replace their current central striker. Once that transfer deal with PSG fell through, however, the money that was burning a hole in the pocket of Real Madrid President, Florentino Pérez, merely got diverted to another France international.
Though the Tchouameni transfer made sense at the time, this season has seen him act more as a backup to facilitate Toni Kroos, Luka Modrić, Federico Valverde, Eduardo Camavinga, and even Dani Ceballos. With the first four of that stable standing out this term, it would have been logical to assume that both Kroos and Modrić would gradually be eased out of the team, before leaving at the end of their current contracts on June 30th. In reality, it appears that extensions are being finalised for both midfield legends, with a desire from all parties to see them retire with the 14-time European Cup winners. The importance of these silverware-laden midfielders has yet to fully waiver, which has created a current and short-term blockage to full regeneration. With Jude Bellingham now being linked to the Spanish giants, it's starting to leave the 23-year-old, Aurélien Tchouaméni, as the odd man out.
I wrote earlier in the week how Real Madrid were a club that are historically drawn to a certain type of player, one that can perhaps become a fabled Galactico. I remarked how the summer of 2003 saw Claude Makélélé sold to Chelsea (from Real Madrid), with the former Manchester United assistant, Carlos Queiroz, signing David Beckham from his former employers. Despite Esteban Cambiasso enabling a defensive midfield shield, it was still a move to add a world-famous star to the likes of Zinedine Zidane, Raúl, Roberto Carlos, Luís Figo, and the real Ronaldo. Despite that eye watering batch of attacking talent, a 4th placed finish became their 2003/04 La Liga fate, after being knocked out of the Champions League in the last 16. The structure of that team was surrendered for shirt sales and major announcements, which have been the main focus of nearly all Real club Presidents.
In comparison to the above, Chelsea was able to finish 2nd in Claude Makélélé's first season, before winning the next two Premier League titles. It's also worth noting that in his first season at Stamford Bridge, it saw Arsenal undertake their invincible season, in order to finish top that year. That kind of miracle season of invincibility was the only means of stopping José Mourinho's dominating blues. Sure enough, the West London team emerged as the best team in England, with so much of their steel due to the talents of their holding midfielder, Makélélé.
Though Aurélien Tchouaméni is more of a physically imposing defensive midfielder, he offers much of the same qualities of Makélélé. His ability to be that safety net and destructive presence, are assets which Liverpool desperately crave right now. The likes of Aurélien Tchouaméni, Moisés Caicedo, Manu Koné, Manuel Ugarte, and Roméo Lavia, are all types of players I believe our system require. In order to regain control of the pitch, we need powerful specimens that can overwhelm the opposition. I would love a scenario that sees Jürgen Klopp demand Jude in addition to any two of those listed. That new midfield three could then be rotated with Thiago, Fabinho, and Stefan Bajčetić, with the skipper offering further depth. The damning truth is that we are not currently good enough to service the needs of an attacking midfielder, until we address the dog work and assurance that that group could bring. We have to prioritise our needs, even if that enables a new Galactico to head for Spain.
With every press conference and every story, it just proves how little we all know about the recruitment team and their true targets. With no Sporting Director as yet in place, it's probably the case that our German manager is calling the shots. With that and the notion that we have in fact moved on from Bellingham, I just hope that our 55-year-old manger will look again at a player he once craved. As Madrid start to look at new and shiny things, we may have a window to grab their under appreciated number 18, Aurélien Tchouaméni, which could be a move that works for everyone involved.