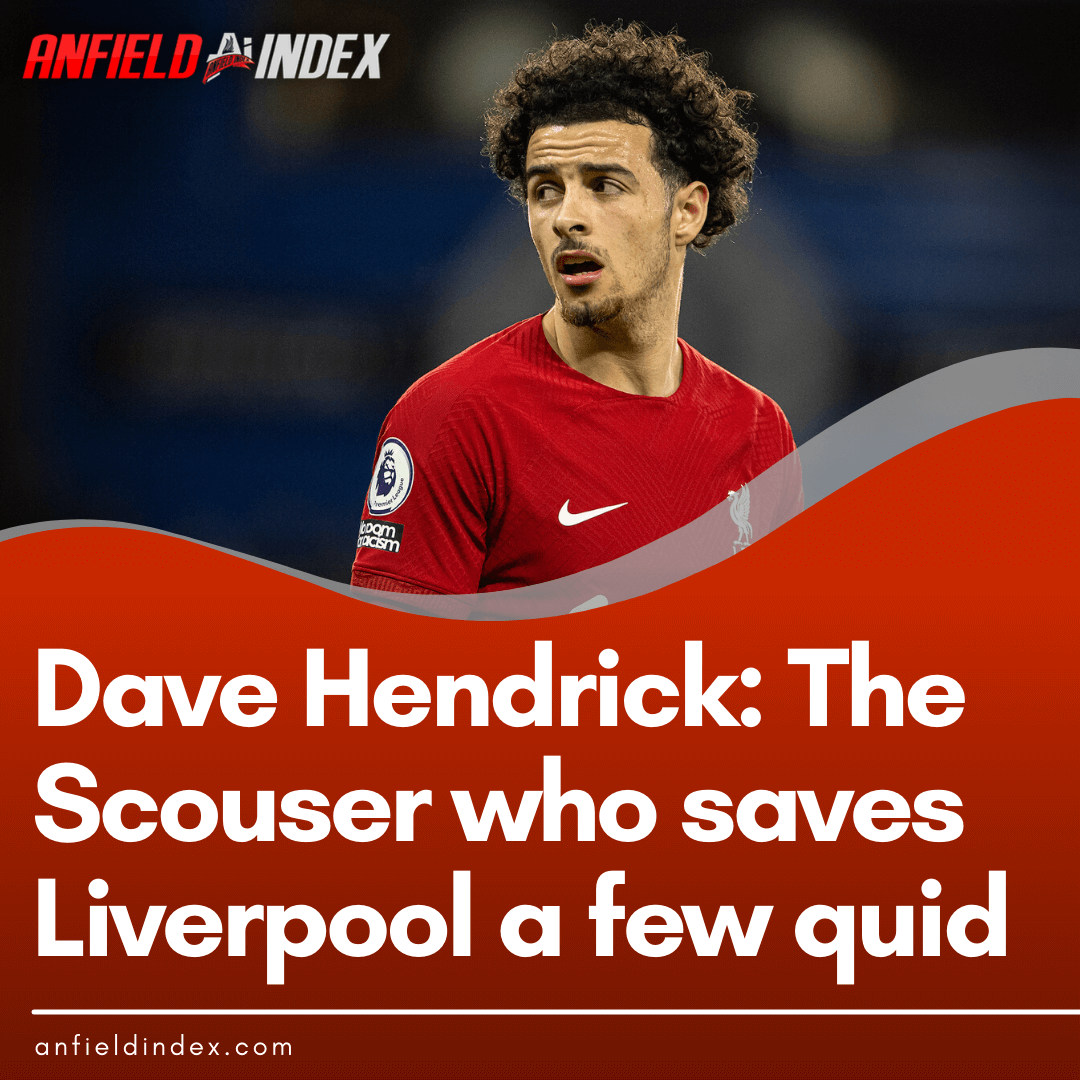 Curtis Jones: The Scouser Who Saves Liverpool Money This Summer

Liverpool went to Elland Road and destroyed the home side, running out 6-1 winners and leaving the home faithful fretting about the possibility of relegation from the Premier League and what that might mean for their club.
Much of the talk after the game revolved around the performance of Trent Alexander-Arnold, playing in a new hybrid role where he is the right back out of possession and operated in a double pivot with Fabinho when Liverpool had the ball. Trent had 153 touches of the ball last night and completed 124 passes. With Leeds giving him space to operate in, he was fantastic and was able to run the game from the middle of the park. He displayed his entire range of passing and also shone in terms of winning the ball back, completing 11 recoveries.
In the immediate aftermath of the game, there was much excitement about Trent and that of course led to discussions about whether Trent will save Liverpool the trouble of signing a midfielder this summer. It's a silly discussion and one that should not be entertained. Trent playing the hybrid role allowed him time and space in midfield because Leeds' left winger was not tracking him centrally and Leeds' midfielders had to stick to their assigned tasks of marking Liverpool's three midfielders. Liverpool still need three midfielders to play with Trent and make this system work, and regardless of a 6-1 win over a relegation-threatened team this season has proven that all three midfield roles need upgrading.
As the excellent Sam McGuire pointed out in his latest piece on his Patreon, if Trent were to move into midfield permanently, the system would not work the same as it did last night and he would have far less time and space. Could he still excel? Possibly, maybe even probably but it would then require tweaking elsewhere and we wouldn't have the same balance. Whether the system is right for Liverpool remains to be seen of course, better teams than Leeds will test it far more, but if this is how Klopp envisions his team playing moving forward then Trent remaining as the de-facto right back and striking a balance between his defensive responsibilities off the ball in that role, and his on-ball role in midfield is what makes the most sense.
If Klopp wants to return to the 4-3-3 or play a 4-4-2 and move Trent into midfield permanently, that's a different discussion and does open up debate about what type of right-back would be needed. A defensive monster like Jurrien Timber, or an attacking weapon like Jeremie Frimpong. But for now, let's forget about "moving" Trent and let him move between the two roles in this 4-3-3/3-2-2-3 hybrid system that he is uniquely skilled to play in.
Last night did however show that Liverpool might need one midfielder fewer than originally thought, and not because of Trent. Rather it was the performance of his fellow academy graduate Curtis Jones that gave reason to believe that while Liverpool absolutely do need three midfielders this summer, they may not need a fourth.
Starting on the left of the midfield three, and moving into a left-sided attacking midfield role when Liverpool had the ball, Jones was outstanding against Leeds. On the ball he was concise and sharp with his passing, completing 51 of 56 passes including four of four long passes, his dribbling was also on point as he completed all four of his attempted dribbles and he created Liverpool's third goal with a decisive run and perfectly weighted pass to Diogo Jota which gift wrapped the Portuguese striker's first goal for Liverpool in over a year.
Where Jones really shone though was in his off-ball work. Jones contested 17 ground duels and was successful in 11 of them. He made five tackles in the game. Henderson and Fabinho started in midfield and won one of six ground duels and three of four ground duels respectively. Each made a single tackle. For Jones, who had barely featured this season before this three-game run, to contest so many more duels and make so many more tackles than two players who are primarily in the team for their combativeness shows how involved he was. He hassled and harried Leeds players when they had possession in his zone and made life difficult for the home side any time they tried to build play down his side of the pitch. (Editor – Jones' pressing was also discussed in depth on the latest Under Pressure Podcast.)
Jones has a unique profile, with his size, technical ability, and pressing capacity. It would be fair to say he has not done enough to win over the majority of the Liverpool faithful. He doesn't just divide opinion, he splinters it. Some view him as a huge talent and believe he should start regularly, others think he's talented but not talented enough for Liverpool and should be no more than a deep-bench option, while others again believe he's simply not a good player. The two extremes of that are both two aggressive and the middle view is probably closest to the truth based on what we've seen from him over his career to date. But it's not his fault.
He's been dealt a difficult hand through injuries. In back-to-back seasons he has had the early stages of the year disrupted by freak injuries. The eye issue in 21/22 and the "stress reaction" this season. They aren't typical injuries and thus don't have definitive timelines for return. By the time Jones came back in both seasons, others had more established claims for inclusion and he was forced to bide his time, further adding to the frustration he must have felt while waiting for his injury to heal sufficiently to allow him to return.
He also hasn't been managed particularly well. Jones came through Liverpool's academy as an attacking midfielder who could also play from the left side of his attack. When looking at the Liverpool midfield and how it functioned prior to recent changes, the obvious fit for Jones was the right-sided role occupied by Jordan Henderson. That was the more attacking of the two "number 8" positions, tasked with getting higher up the field in support of the attack and with less defensive responsibility. Instead, Jurgen Klopp tried to turn him into Gini Wijnaldum 2.0 and it never quite fit. It hampered his development and he began to overthink simple decisions, hesitating too long in possession and often picking the wrong option. Jones had excelled when playing on instinct and allowing his natural attacking tendencies to lead his thought process.
Klopp might argue, and he should, that he was trying to make Jones a more rounded player, but it didn't work. Jones is really no further along his journey to securing a starting spot now than he was in the 2020/21 season. Klopp has also been guilty of overlooking Jones too often when fit. Especially in the latter parts of seasons. When he has called on him, it's often been after a long period of not playing which means he doesn't have rhythm and timing and sometimes struggles.
The surprise decision to start him against Chelsea was followed by starts against Arsenal and now Leeds. In each of the three games, Jones has been Liverpool's best midfielder. The bar for that achievement has admittedly been quite low, particularly in the first two games, but it is noteworthy that having not started a game since the November 1st home win over Napoli and having only played 71 minutes in all competitions since then, that he has been able to perform at a decent level. He took that level from decent to impressive with his all-round display against Leeds and showed that he should be given strong consideration for a key squad role moving forward.
Liverpool will need three new starters in the summer, but they will also need quality depth behind them. Thiago is the most obvious candidate to fill one of those roles, and given his quality he should likely start a lot of games but he does need to be carefully managed and should probably be splitting starts in one role. Fabinho, with his legs going and his aggression waning, probably has a year or two left in a rotation role, and then there's Curtis who has put his hand up for the third primary backup role. The promising young Spaniard Stefan Bajcetic and the club captain Jordan Henderson should fill out the full rotation.
If we look at the spots individually, and the players linked with filling them, perhaps Alexis Mac Allister and Thiago would share the left-sided role, with Jones capable of playing there if needed, and then perhaps it's Mason Mount and Jones for the role played by Jordan Henderson, who himself could play there from time to time against lesser opposition. This would allow Harvey Elliott to be used in the front three, where he is more suited, but he could also fill some minutes in the right-sided attacking midfield role.
Moises Caicedo is one of a couple of defensive midfielders Liverpool are rumoured to be looking at, and they'd then have Fabinho and Bajcetic as the rotation option and backup in that holding midfield role to complete the set. Fabinho might well move on in 2024, which would allow Bajcetic to step up into the rotation role as he continues his development.
It was unlikely, of course, that Liverpool would buy four midfielders. They most likely would have left themselves short as they have a tendency to do, but Jones' showing last night suggested that they wouldn't be left short if he is trusted to play more often. It would leave some of the transfer kitty for the left-footed central defender they seem to want, and for someone who could do a decent impression of Trent when he needs a rest.
The key for Jones is to continue to perform at the level he showed against Leeds. There will be ups and downs, as there always are with young players, but if he shows the off-ball work that was the highlight of his performance against Leeds and can rediscover his full range of skills on the ball then he can go a long way towards establishing himself as a long term piece for Liverpool.