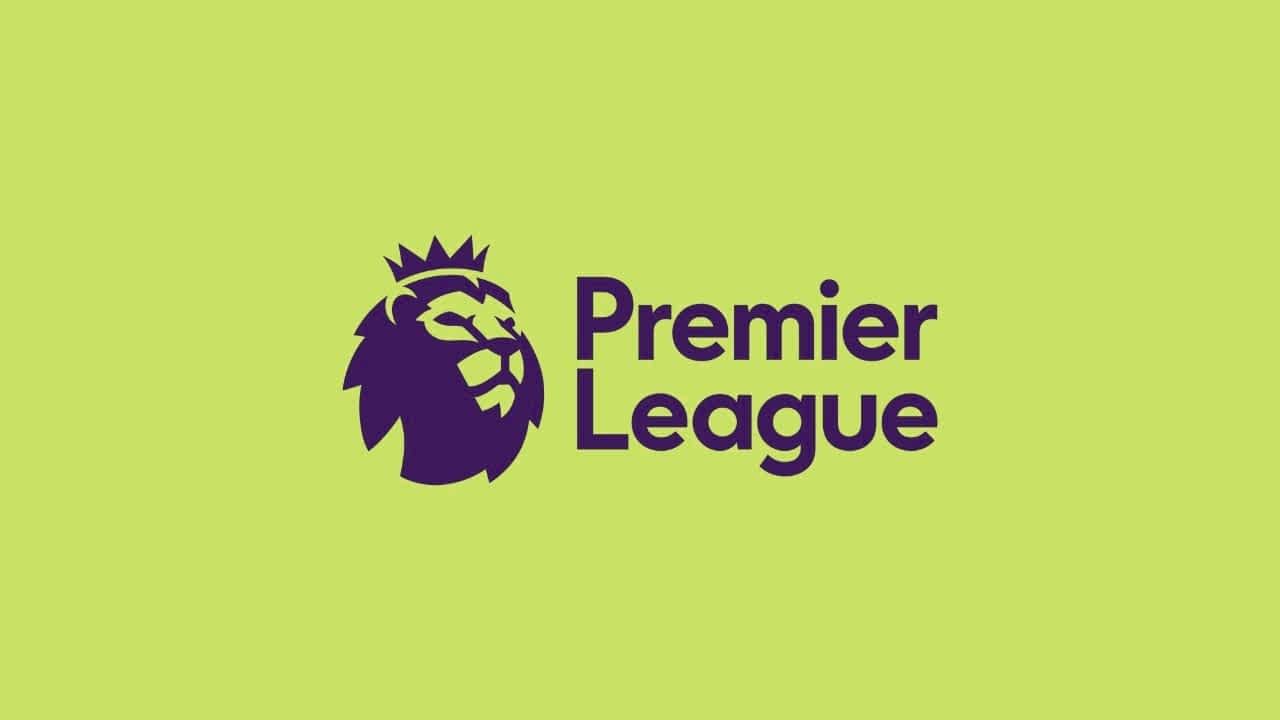 Premier League Matchday 32 Preview

PREMIER LEAGUE MATCHDAY 32 WILL BE SHOWN BY PAY-TV BROADCASTERS SKY SPORTS AND BT SPORT IN THE UK WITH MATCH HIGHLIGHTS AVAILABLE FREE ON BBC SPORT WITH MATCH OF THE DAY. FA CUP MATCHES WILL BE SHOWN ON BBC AND ITV.
With the FA Cup semi-finals taking place this weekend, we only have eight Premier League games on the slate. The cup semi-finals being held at Wembley remains an absolute nonsense, and is unfair on fans. Especially when three of the four teams involved are from the North. Manchester City vs Sheffield United should have been held at a stadium in the North. Leeds is about equal distance from both and while Elland Road is in need of refurbishment, it's more than big enough to accommodate these clubs. It's also available this weekend with Leeds playing Fulham at Craven Cottage.
Brighton vs Manchester United should be at Villa Park, also available this weekend with Villa away to Brentford. It's closer to Manchester than Brighton of course, but finding a stadium that's similar distance from both and big enough to host a semi-final would be impossible unless Cardiff and the Principality Stadium was an option. It also has a tradition of hosting FA Cup semi-finals.
The FA need to start considering fans and the cost of travel when they pick their cup semi-final venues moving forward.
Anyway, rant over. Let's mix it up and do a league and cup combined preview.
PREMIER LEAGUE MATCHDAY 32 | CRYSTAL PALACE VS EVERTON
SATURDAY 22 APRIL | 1500 BST | NO UK TV LIVE STREAMING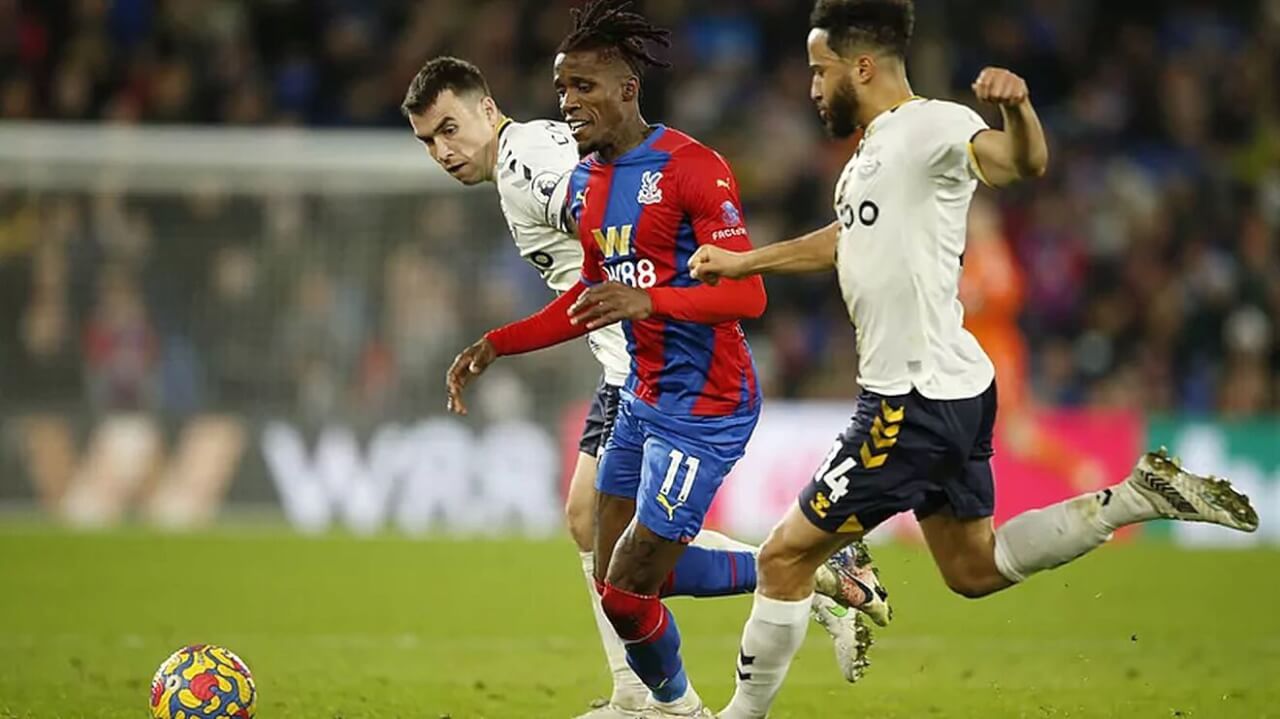 Roy Hodgson vs Sean Dyche. It won't be one for the purists but it's a game which is absolutely vital for Everton.
Crystal Palace are still, in theory, at risk of relegation but after three straight wins they have put themselves in a position where four points from their remaining seven games should see them comfortably survive. Roy Hodgson will get a lot of credit if Palace survive, but in truth they were gifted one of the easier run-ins by the fixture makers and almost certainly would have been safe if Patrick Vieira had remained in charge. Hodgson has at least kept Palace playing a more expansive style of football, rather than the reductive dross that was his calling card for years and is allowing their more creative players to flourish.
Eberechi Eze and Michael Olise are two of the most exciting players in the Premier League, and Olise in particular can hold his own with the best creative players around. When those two are in lockstep and on form, Palace can carve teams open for fun. Leeds and Southampton have struggled massively trying to contain them, and it's likely to be a similar story for this weekends opponents.
Everton have the look of a team destined for the Championship, and if they are to survive in the Premier League it will likely have more to do with the incompetence of other teams rather than anything they themselves accomplish. Sean Dyche must wonder what might have been if he'd just waited a little longer before returning to management because after beating Arsenal in his first match in charge, they have managed only two wins from ten and taken only nine points from 30 available. His team are struggling to score goals, and struggling to concede them.
Everton survived last season because of the incompetence of other teams, and some good results at Goodison Park. They only have three home games remaining and two of them are against Newcastle and Manchester City so if they are to aid their own survival this season they will have to do it by getting good results away from home. This season they have won only once away from home, alongside six draws. They improved under Dyche, 12 points from 11 games as opposed to 15 points from 20 games under Frank Lampard but Lampard set the bar so low it would be impossible not improve. The Blues need a big performance, and a result, this weekend.
PREMIER LEAGUE MATCHDAY 32 | NEWCASTLE VS SPURS
SUNDAY 23 APRIL | 1400 BST | SKY SPORTS PREMIER LEAGUE LIVE STREAMING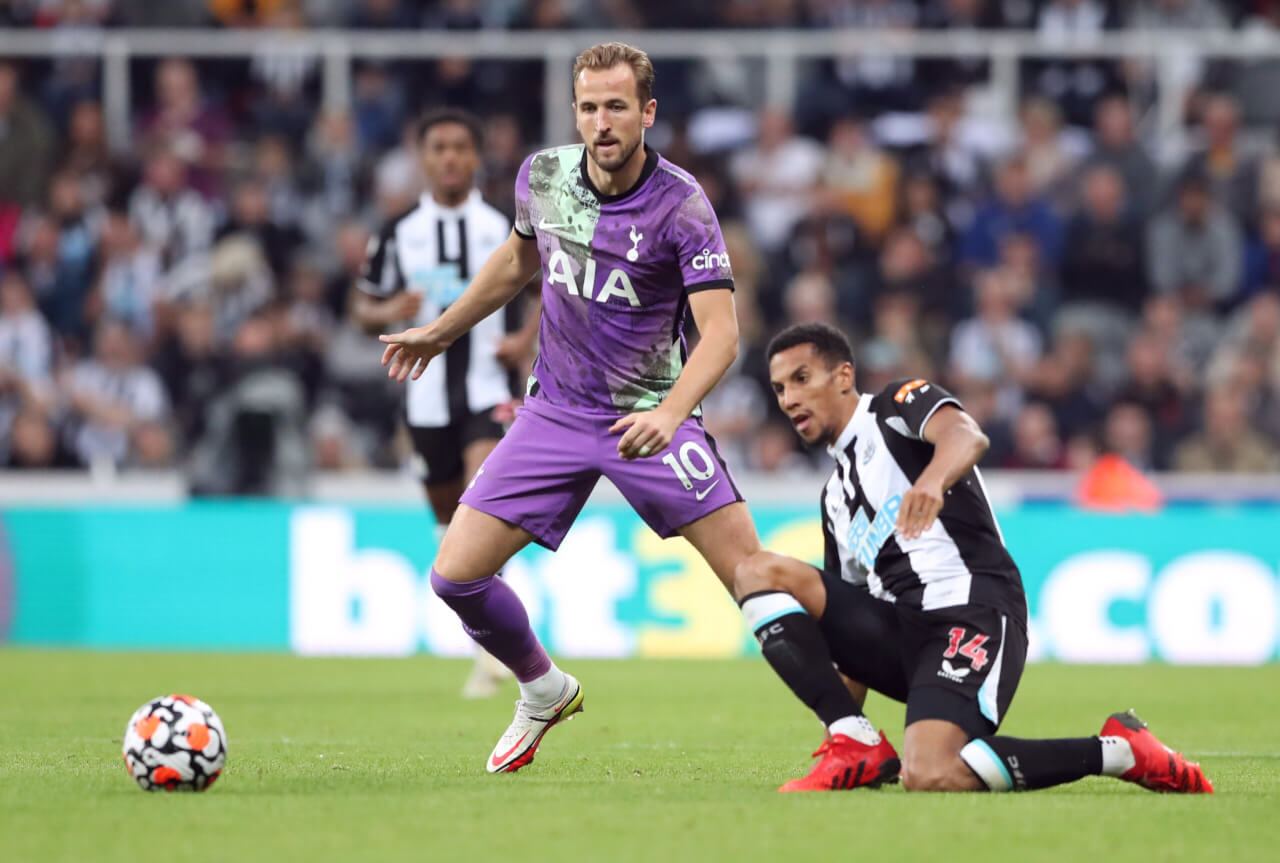 A battle between fourth and fifth with significant Champions League ramifications on the line.
There's no doubting that Newcastle, despite getting tonked by Aston Villa last weekend, come into this game in significantly better form. Prior to their visit to Villa Park, they had won five straight in the Premier League including impressive performances against Manchester United and West Ham. Eddie Howe has done an excellent job this season, one that might see him crowned manager of the year, and there can be no mistaking the fact that Newcastle have outperformed expectations. Howe has made them extremely hard to beat, as shown by the fact that they have only lost four times this season.
The two key factors in this has been their defense, they hold the best defensive record in the league this season, and making St. James' Park a fortress. Only Liverpool have come away from Newcastle with all three points this season, as the Toon have managed eight wins and five draws. Howe will likely look at some of those draws as points dropped but he will be thrilled by the fact that his team are giving the Newcastle faithful a team to be proud every time they take the field at home.
Tottenham are, for want of a better word, a mess. They took the decision to sack Antonio Conte despite the fact they were sitting 4th in the table and have not replaced him. Conte's assistant Cristian Stellini was handed the reins to the end of seasons and results have very much been a mixed bag. They threw away a win at Everton, somehow defeated Brighton and then lost at home to Bournemouth. They haven't looked like cohesive team and the only plus has been that Son seems to have refound his form.
This is the third time in the past three seasons that Tottenham find themselves without a manager during the season, and the second time they've finished a season without one. Spurs might think it gives them more time to find a successor but they thought similar when they sacked Mourinho and ended up with Nuno Espirito Santo that summer, who was sacked at the start of November after only 17 games. With many other clubs likely to be on the hunt for a new boss, including London rivals Chelsea and possibly West Ham, Spurs may need to ensure they have Champions League football to add appeal to a job that some may view as a poisoned chalice.
FA CUP SEMI-FINAL | BRIGHTON VS MANCHESTER UNITED
SUNDAY 23 APRIL | 1630 BST | BBC ONE LIVE STREAMING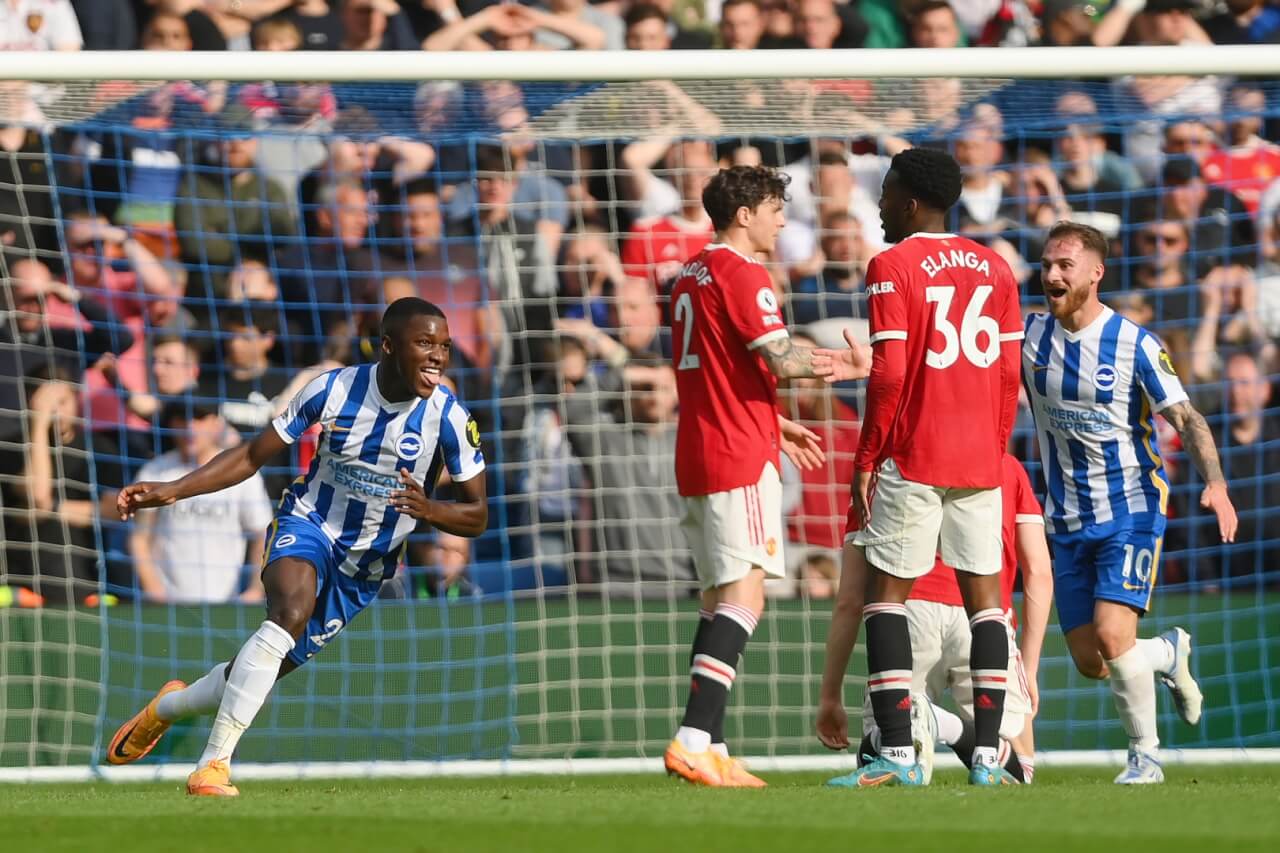 The other semi-final pits Manchester City vs Sheffield United and anything other than a City will should be viewed as one of the biggest upsets in FA Cup history, but this game is fascinating.
Brighton currently sit seventh in the Premier League but can rise as high as fifth if they win their games in hand. They've been every bit the match of the top teams this season, and relative to expectation and club size they could argue they're having a better season than most. Under Roberto De Zerbi they play the best brand of football in the league and the big wide open spaces at Wembley should suit them a lot more than their opponents this weekend.
They will have to manage without their outstanding young striker Evan Ferguson this weekend but will welcome back Levi Colwill who had to sit out last weekends win over Chelsea as he was ineligible to play against his parent club. Brighton will be looking for big performances from star men like Caicedo, Mac Allister and Mitoma and if they get them, they will be very difficult for United to deal with.
United could well be on course for a cup treble at time of writing, but by time of reading they might have found themselves knocked out of the Europa League. The knock-on effect from their Europa League game against Sevilla could be significant in terms of the confidence levels going into the weekend. United will be without both Lisandro Martinez and Raphael Varane which means that Erik Ten Hag will have to rely on Harry Maguire.
Just pause for a moment and imagine Harry Maguire getting dragged into wide spaces at Wembley, without that extra central defender Gareth Southgate plays alongside him for added cover. The potential for comedic defending is endless. Maguire has had a terrible season, for the second season in a row. United's improvements have been directly linked to Maguire being left out of the team, and now that he has to rely on him for the remainder of the season there is a possibility that things fall apart quite quickly for United.
No matter where you are, you can use your Liberty Shield VPN to find a way to watch Premier League Matchday 32. Don't have a Liberty Shield VPN? You're missing out! Click right here to check out what we can offer you, and use the code EPL25 to get a 25% OFF your VPN or VPN Router at check-out.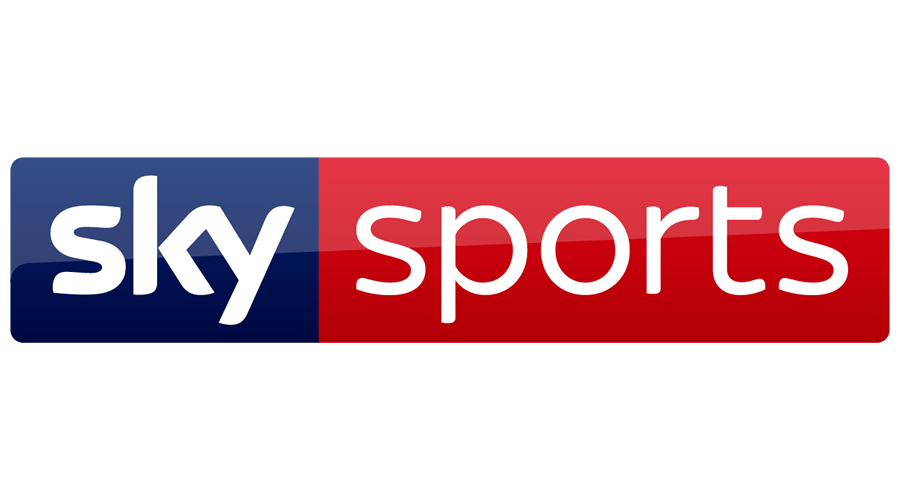 HOW CAN I WATCH SKY SPORTS PREMIER LEAGUE 22/23 MATCHES LIVE?
If you're a diehard fan of the Premier League, then Sky Sports is undoubtedly the best place to watch. Not only do they show more live games than any other broadcaster – 128 in total – but their dedicated channels mean that you won't miss a single match. And with packages starting at just £44 per month, it's easy to see why they're one of the most popular choices for fans.
Whether you're looking for comprehensive coverage or just want to catch the odd game here and there, Sky Sports has you covered. So if you're a Premier League fan, there's really no better place to watch your favourite team in action.
Whichever option you choose, you'll also get access on your phone, tablet and/or laptop via Sky Go. See all four options on the Sky website.
If you don't want to get locked into a Sky contract and satellite dish on your home, that's OK. The NOW (formerly NOW TV) streaming service is another alternative offered by Sky. It's now available on a number of devices, including smartphones, tablets, laptops, Chromecast, and even gaming consoles.
A Day Pass allows you to watch all Sky Sports channels for 24 hours and costs £11.99; this is ideal for single-occasion visits. If you plan on watching every weekend, the Month Pass makes much more sense. It will be available for £25 per month for 12 months before reverting to its usual price of £33.99 after that – unless you cancel.
This offer also includes a month of free Now Boost, which adds 1080p video and Dolby 5.1 surround sound, removes ads and lets you stream on three devices at the same time (instead of the usual 2). After that, it'll cost you an extra £5 per month.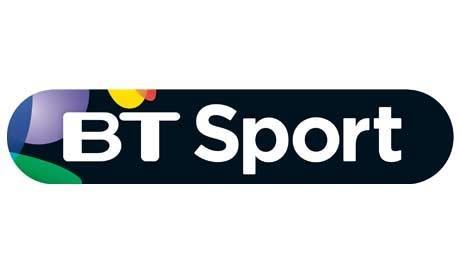 HOW CAN I WATCH BT SPORT PREMIER LEAGUE 2022/23 MATCHES LIVE?
Your secondary place for Premier League action after Sky is BT Sport. This season, there are a total of 52 live games available. There are a few options when it comes to signing up to BT Sport, firstly by combining it with BT Broadband. Put your postcode into the website to see what deals are available.
On the TV side, prices start at £16 per month for the duration of a 24-month contract. In exchange, you'll get all the BT Sport channels and BoxNation, alongside Freeview, AMC and a recordable TV box.
You can also just use the BT Sport app for £16 per month- it works on mobile, tablet, smart TV and console – or  buy the Monthly Pass for £25 per month. If your device supports it, you'll still be able to watch in up to 4K HDR quality. Sky customers can get BT Sport added for £21 per month.
BT also offers a combined package with Sky Sports via Now, which is £41 per month for 24 months.
HOW CAN I WATCH AMAZON PRIME PREMIER LEAGUE 2022/23 MATCHES LIVE?
Over the last several years, Amazon has gradually increased the number of sports showcased on its Prime Video streaming service. While tennis is still the main attraction, there are 20 Premier League matches to watch this season. You can watch Prime Video on a computer or with the free Prime Video app on numerous devices.
If you're already a member of Amazon Prime, you already have access to Prime Video as part of your membership. It presently costs £7.99 per month or £79 per year, and you also receive free next-day delivery on many items, music, cloud storage, and other services. From September 15th onwards it will increase to £8.99 or £95 per year instead.
New customers can participate in a 30-day free trial. You can join up via the Amazon website, but if you live outside of the United Kingdom, you'll need a VPN to watch the football.

HOW CAN I WATCH BBC SPORT PREMIER LEAGUE 22/23 MATCHES?
Whilst BBC will have no live Premier League matches, if you are content with free Premier League highlights then they have you covered. Match of the Day and Match of the Day 2 are available live when screened on the BBC Sport website, and also on catchup with BBC iPlayer.