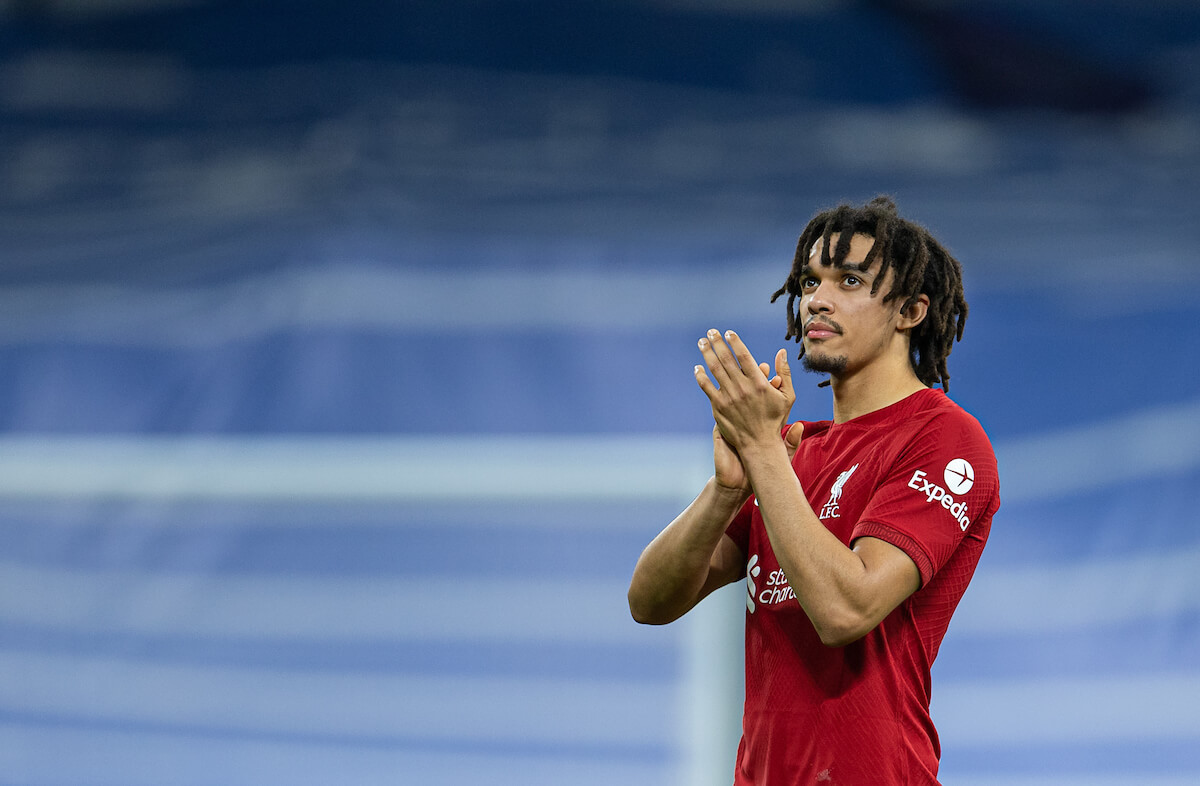 Trent's Changing Role: The Major Questions
Liverpool's recent upturn in form has coincided with the adjustments to the role of Trent Alexander-Arnold and it's natural this has been the main talking point in the last few games. It's been a difficult season for the scouser in the team, but he seems almost reborn when joining as part of a double six in a 3-2-5 when we have possession. Arsenal (in the second half), Leeds and now Forest have felt the sting of an increased xA to 0.72 over those games and Reds are starting to wonder about the longer-term impacts. We walk through the major questions that are starting to arise…
ROBBO CHANGES BETTER LONG TERM?
Jurgen Klopp was pretty clear in his post-match press conference about how he sees the full-back changes. "Of course, it changed his role slightly. That's clear. We cannot have one full-back in the centre of the field and the other constantly high up on the left side." It was clear against Forest and in recent games that the role of Robertson has been curtailed from what many Reds would normally like to see, but for natural reasons. Whether you want to call it an inverted full-back, part of a double pivot or whatever if we're going to play a 3-2-5 where Trent joins the midfield in possession then Robertson has to play as part of a three, otherwise, we'll be horribly exposed.
Longer-term it may even be possible that the change could suit the Scotland captain somewhat. At the age of 29 despite being renowned for his rampaging runs, it could prolong his career further. Additionally, Robbo still notched an assist himself against Forest and it was his burst down the line against Leeds that lead to Salah's second on the night. It may not be what many envisaged for him and there were definitive cries against Forest for him to bomb forward, hence the questions to Klopp afterwards. Longer-term it may suit though.

WHAT NOW FOR TSIMIKAS?
If the changes could be suitable longer-term for Robertson, then it may not quite be the same situation for Kostas Tsimikas. As the left-back understudy, the Greek Scouser's main weapons are his ability to bomb forward and cross on the run or from set-pieces. The changes to Trent's role would seem to largely negate those strengths and whilst his defending isn't a weakness as such, it's not the reason he's often in the team. Recent speculation has suggested that Tsimikas has zero interest in leaving Anfield this summer despite suggestions he may seek first-team football elsewhere. If the recent changes do become permanent then it'll be interesting to see if that changes.
THE HENDO CONCERN?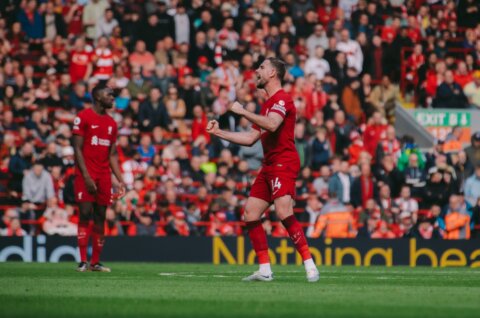 Always a difficult one to navigate with the fanbase, but it's important to discuss. The captain has played nearly every minute of the last six games and his role on the right has been to often counter-press and make things happen from attacking positions, in almost an auxiliary ten. With Liverpool clearly targeting midfield reinforcements and at the age of 32 (33 in June), there's a suspicion that Henderson's role could be reduced somewhat. The Nunez Gibbs-White scenario only gives some a further excuse to pile on around social media, but the sensible question about his role does need to be asked. The other side can say that he did get an assist against Leeds and that role may suit him best when he does play. We'll leave this one here though…
KONATE DEMANDS A CONCERN?
A man-of-the-match performance against Arsenal have been followed up with a mistake against Leeds and a shaky display against Forest by Ibou. The French international has talked about how Trent 'can't forget his defensive duties' and how he can't cover him all the time as 'he's only human'. It does appear the key trade-off is that for all the positives Trent's adaption brings, extra pressure is placed upon that right-sided centre-back role that Konate is currently playing. The 23-year-old is an incredible player and talent and we have missed him when he's been out this season there's zero doubt about that.
That being said, he's being asked to play out from the back more than ever and opposition sides seem happy for him to have it, knowing it's not the former Red Bull players' strongest area. Leeds's pressure on him led to their goal, whilst Forest and Awoniyi enjoyed success too. It's something that Jurgen Klopp does have to consider and maybe with extra midfield reinforcements and the adaption process, the concerns will dissipate. Just now though, it's possible there may be more difficult days for a fan's favourite being asked to do more than ever.
WHAT TYPE OF CENTRE BACK IS NEEDED?
Speaking of the centre-back area, it's clear that Liverpool will bring a centre-back in this summer but what type is a different question. Typically, we'd be looking for a defender that has at least a 65% aerial duel success rate, yet the recent links have been to Ajax's Jurrien Timber (48% success in Eredivisie). However, it may be that a player like Timber who possesses great pace and a natural ability to pass and bring it out from the back is what's being sought. It may also lead to a suspicion that Matip is more likely to be sacrificed than Gomez this summer too. We won't have to wait too long to find out but the profile isn't as certain as it once was.