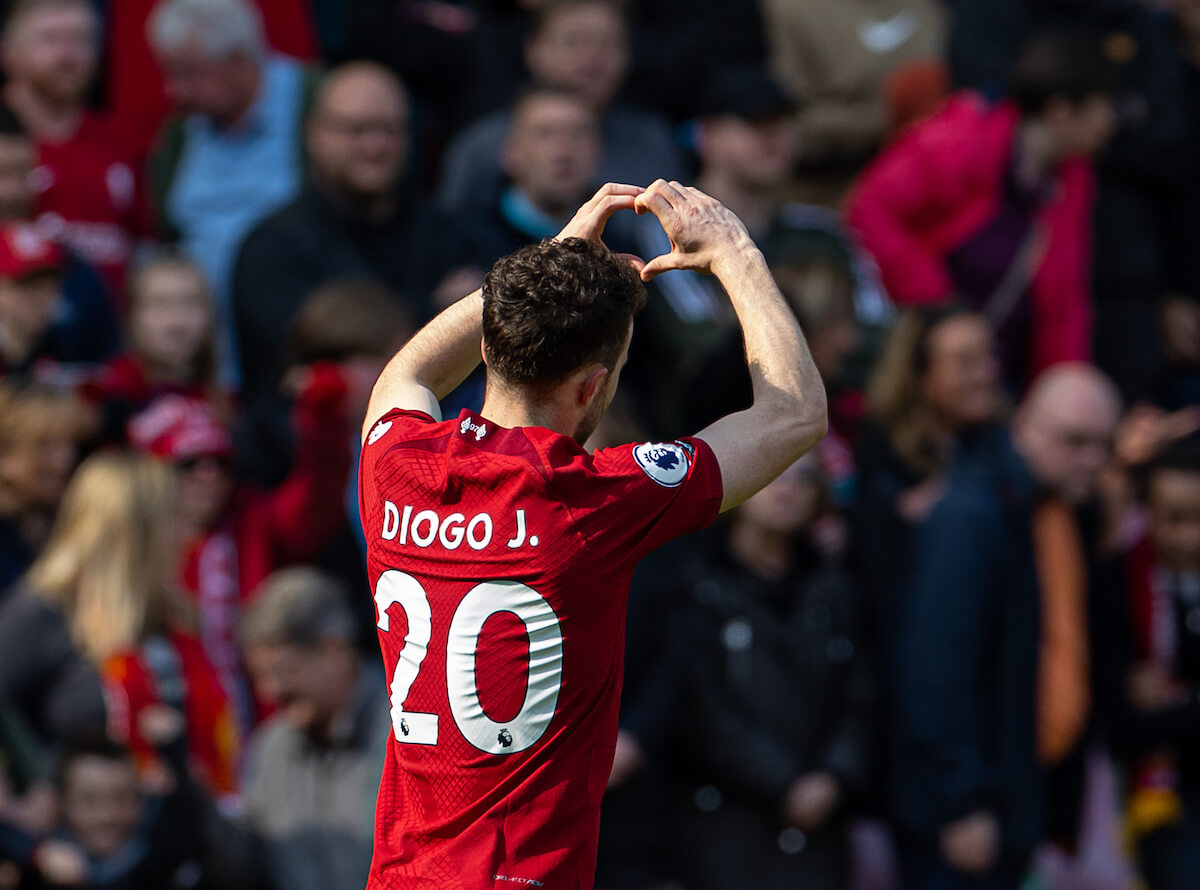 Liverpool 3 Nottingham Forest 2 - The Post-Mortem 
Liverpool FC really do like to give the supporters hope, only for an inconsistent performance to bring us all back down to earth. Ultimately, three points is what was required, however, the path to get there was often difficult and once again showed how much we need to improve. After such an emphatic win against Leeds (1-6), much was expected in front of an expectant Anfield. In truth, holding disappointment in a narrow win is the mindset we need to get back to. That being said. it would still be nice to go into games knowing that we can overpower the opposition with our abundance of quality.
Below was Jürgen Klopp's starting eleven.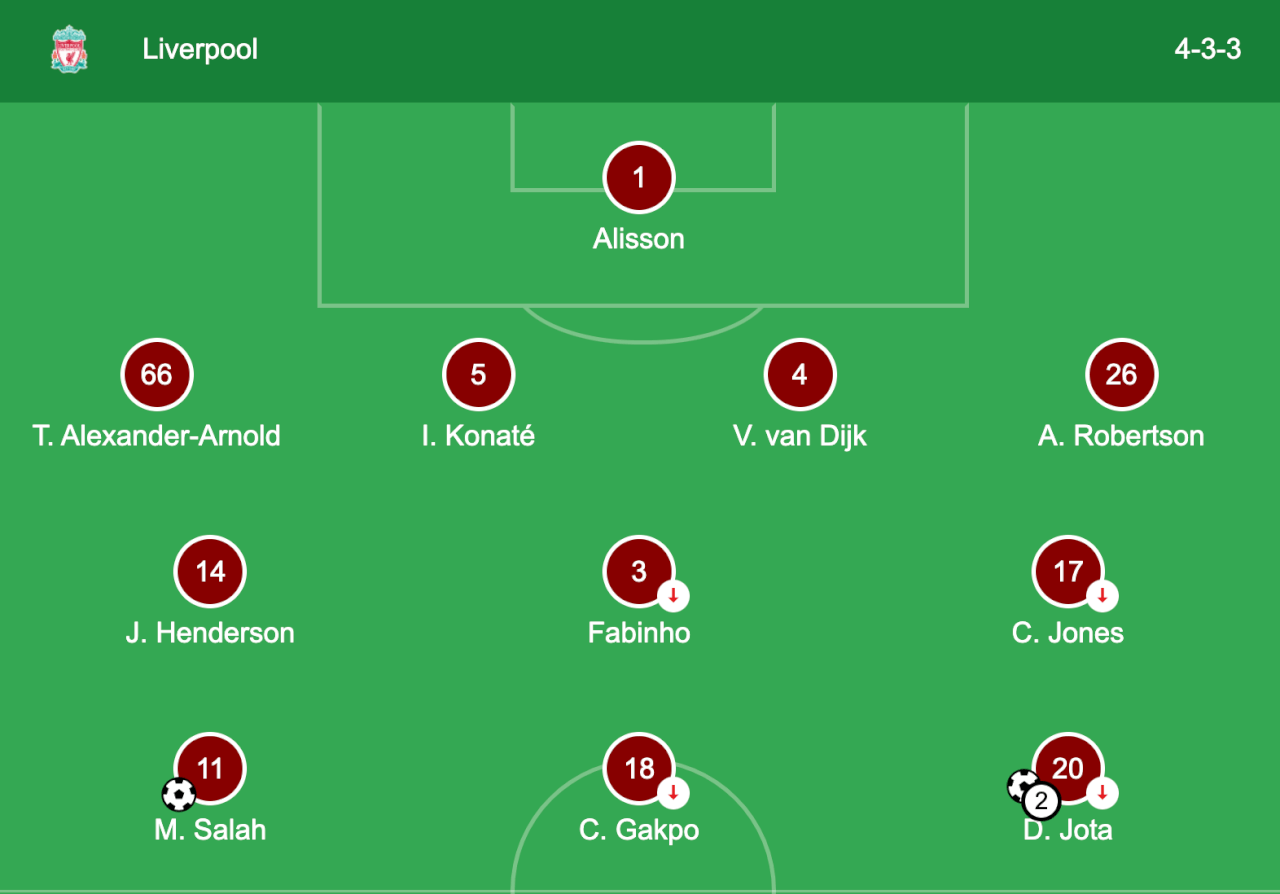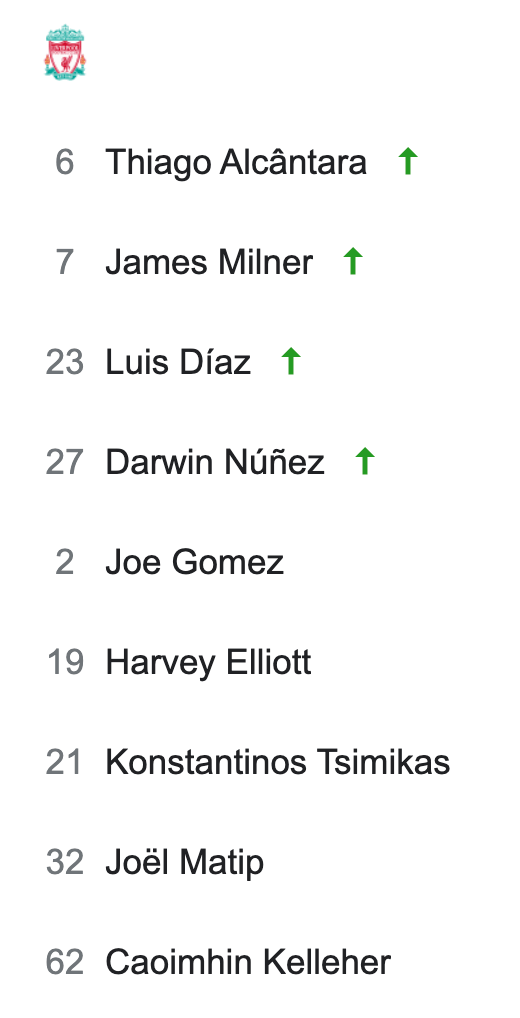 With the lineups and substitutions as shown above, the match started with the Reds dominating possession. With a final tally seeing us have 81% of the ball, it shows just how uncertain we can be when trying to break down a low block. Our own six shots on target were almost matched by our visitor's five, which given the 19% of the ball Forest had, tells a story in itself.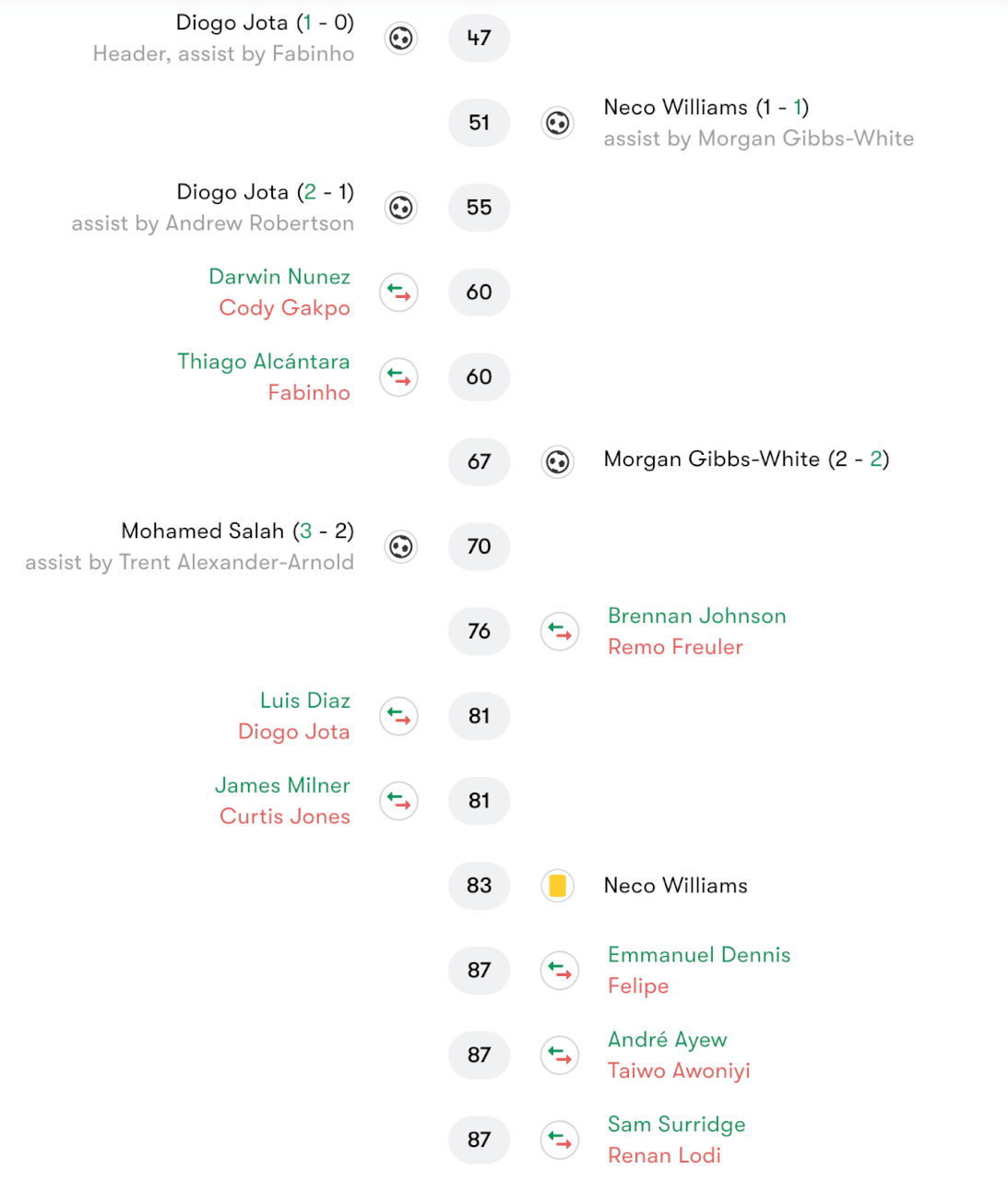 This was the starting line-up that was designed to deliver continuity. It was the same eleven which had started at Elland Road last Monday, therefore you could probably understand the thinking of the manager. With a trip to West Ham coming in midweek, there will surely be a shuffling of the Liverpool pack for that game.
The first half should have seen the Reds score at least one goal, as both Jota and Virgil had good-headed chances that couldn't quite find the net. It wasn't until the second period that the home side were able to break the deadlock. Diogo Jota has gone from being completely Space Jammed to resuming his role as our fox in the box. With some fruitless play and hopeful balls into the ball, it took a quick and decisive bit of movement from the Portuguese international, to nod home from close range. From there, the struggling giants should have taken a stranglehold on the match, only for Neco Williams to gain both space and fortune to equalise with a deflected effort.
As soon as the former Liverpool academy player had found the net, it seemed as though the old routine was about to resume. With long throws being a constant thorn in the home side's backline, it did seem like Forest would eventually score another goal. They were indeed able to do so, with Morgan Gibbs White seeing his deflected effort driven into the far corner. Luckily for the 6th placed team, that goal came between a brilliant Jota turn and half-volley, before the Mohamed Salah winner.
This was a poor showing from Klopp's side, with a scrappy and sloppy nature to their work. The skipper was once again the weak link in the middle, with Trent taking control of the possession. It was apparent to all that this team is so uncoordinated and toothless, only brief moments of intensity could garner the required levels. With Newcastle dismantling Tottenham 6-1 on Sunday, that at least closed the door on any lingering hopes of a top-four finish. The remainder of this campaign has to be about momentum and how we can best prepare for the coming pre-season.
The substitutions could not impact the contest at all, with Thiago ushered into a holding role for the final thirty minutes. It was a complete waste of his talents, especially with Trent glued to that middle area. Darwin didn't seem clear on what his role is, however, Diaz at least showed a glimpse of what is to come. This post-mortem is pointing to a soft underbelly, which should hopefully see the much-needed changes on Wednesday. From that point onwards, the manager must start selecting his team based on merit, with just the Premier League fixtures remaining.
West Ham awaits our visit this week and if this Liverpool team isn't careful, it could be a torrid night in the capital.