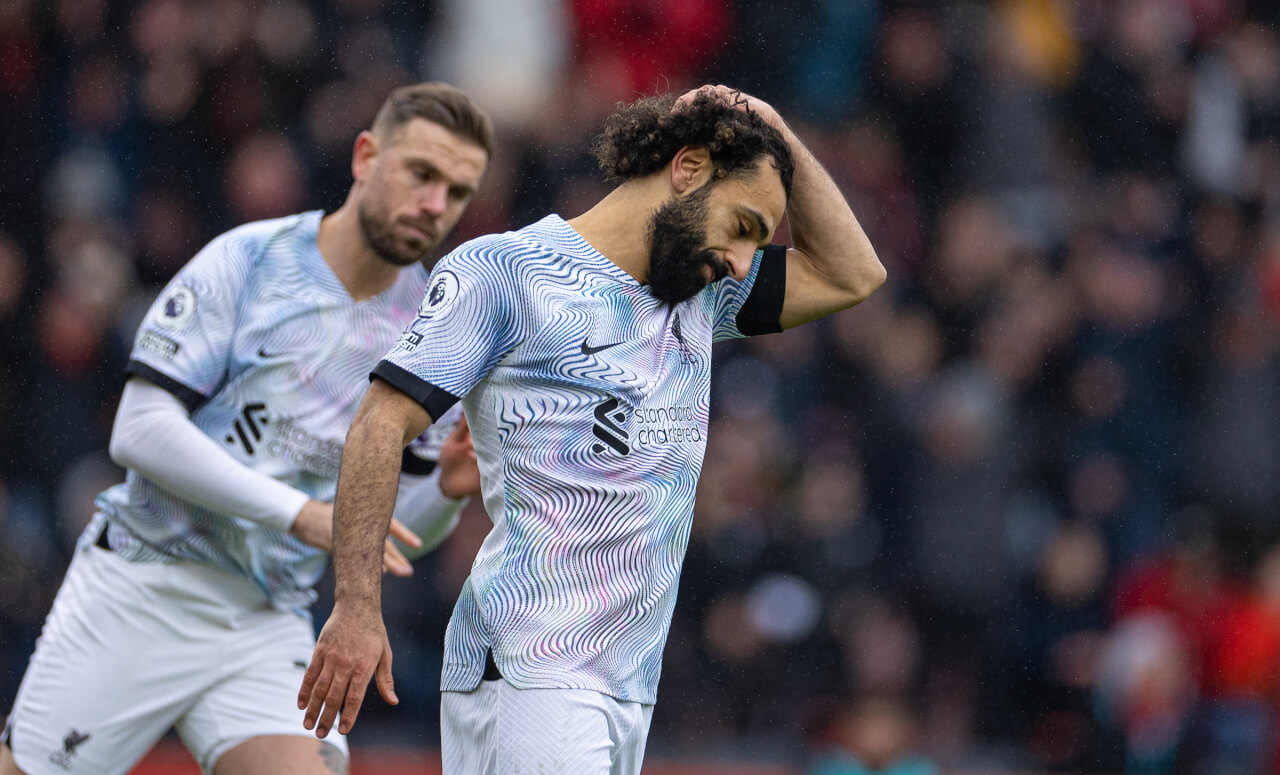 Final Showdown in Cursed White Kit for Liverpool
As luck would have it, luck of the bad variety; Liverpool shall don their white kit for their Wednesday night face-off with West Ham, regardless of the abysmal record they've had sporting the strip.
The Reds shall descend upon the London Stadium riding high on the wave of back-to-back Premier League victories, while the Hammers remain unbeaten in their last five encounters.
Both sides enter the fray in cracking form, but the Hammers might feel a smidgen more confident after learning of Liverpool's ill-fated kit choice for the match.
It has been confirmed that Jurgen Klopp's lads have been 'forced into a change' of strip for this particular clash, and will take to the pitch in their white, away kit.
David Moyes and his chaps will be chuffed to bits with this news, considering Liverpool's dreadful record whilst clad in the kit this season.
In the four matches this season where they've donned the white kit, Klopp's squad suffered defeat in each and every one.
During visits to Manchester United, Arsenal, Nottingham Forest, and Bournemouth, Liverpool found themselves on the losing side, conceding a ghastly seven goals in total.
In those very same matches, the Merseyside club could only cobble together four goals of their own – a considerable discrepancy from the amount they let in.
Fortunately for Klopp, this will be the last time the Reds will be seen in their away strip this season, as a series of home fixtures will bring their campaign to a close.
They still have journeys to Leicester and Southampton ahead of them, but with those clubs sporting blue and white kits, respectively, Klopp's lads won't require their away attire.
The Reds had been weathering a storm in recent months, having tasted defeat at the hands of Real Madrid and Man City, and settling for draws against Chelsea and Arsenal.
However, Klopp's men have managed to pull a U-turn on their fortunes in recent weeks, celebrating a 6-1 thrashing of Leeds and a 3-2 triumph over Nottingham Forest.
Earlier this week, Klopp confessed that he's rather desperate for Moyes to remain at West Ham, as it would prevent him from becoming one of the oldest managers in the Premier League.
The 55-year-old jokingly revealed his terror at the prospect of Moyes leaving the club earlier in the season, during what has been a challenging campaign for the Hammers, which would have left him as the most ancient gaffer in the division.
'If West Ham would've sacked David Moyes, I would've been the oldest manager in the Premier League', Klopp quipped.
'I want to avoid that. Somebody told me before the season I was the second oldest and since then I have fingers crossed for West Ham. David has to stay!'