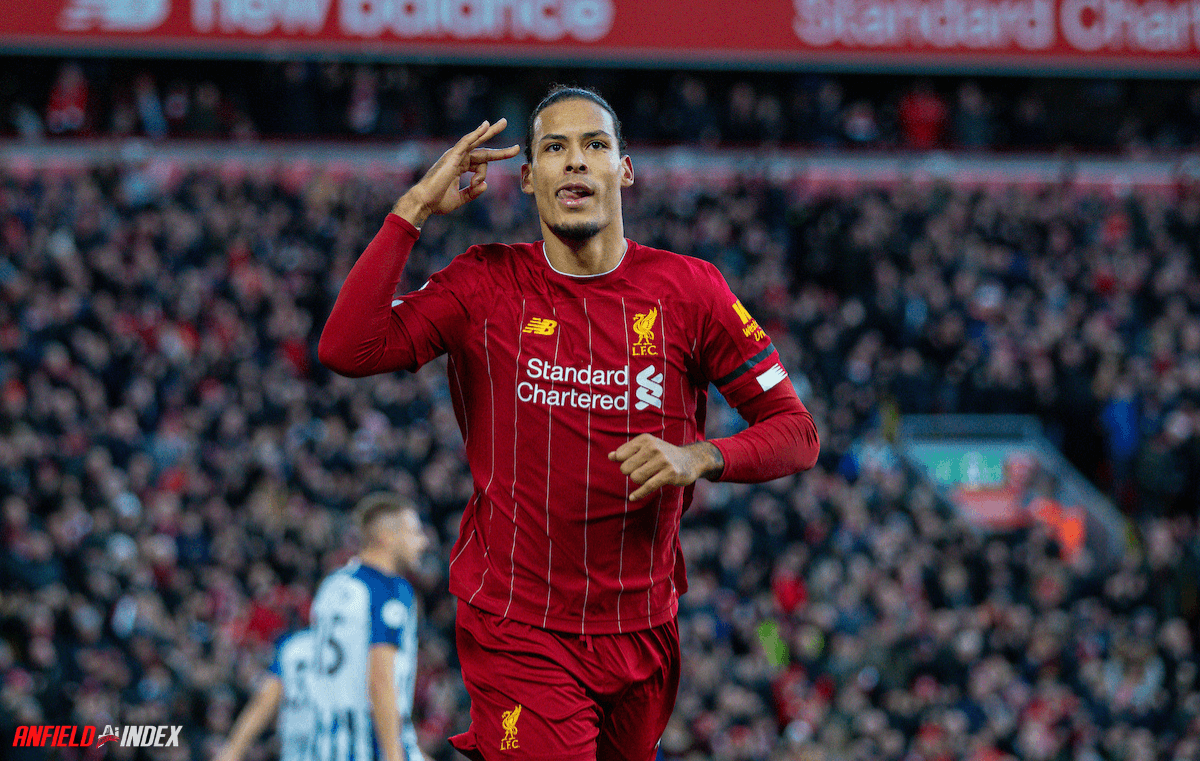 Virgil Van Dijk vs Nemanja Vidic: Who is actually better?

Liverpool legend Jamie Carragher set the Twittersphere on fire earlier this month when he claimed Dutch international and Liverpool centre-back Virgil Van Dijk is 'far better than Nemanja Vidic'. The 31-year-old is enduring a disappointing campaign and found himself under the microscope again for another below-par performance in his side's recent 2-2 draw with league leaders Arsenal at Anfield. The underwhelming display had Carragher leaping to Van Dijk's defence to remind critics that it wasn't long ago he was considered one of the best in the world and to his credit, you don't lose that 'world-class' tag in the space of 30 odd games. Whether there's been a downturn in form or not, he still ranks amongst the best defenders the league has ever seen. Either way, Carragher's reaction got fans talking on social media as the bold statement was picked apart on both sides. Plenty of comparisons were drawn; Chelsea's John Terry, Manchester City's Vincent Kompany, Vidic's former teammate Rio Ferdinand, prompting Carra to double down, claiming all of the above have succumbed to a poor season or two and that it didn't diminish their respective legacies. Van Dijk has established himself as one of the best defenders in the world during his trophy-laden Liverpool career, but with his side languishing in eighth in the Premier League table, is there enough credit in the bank to back up Carragher's audacious declaration? Here's our look at the VVD vs Vidic debate.
Vidic's case
When the then 24-year-old Serbian international arrived at Old Trafford from Russian outfit Spartak Moscow in 2006 few would have imagined the glittering success and cult fandom the defender would attain with the Red Devils. His colossal partnership with Ferdinand in United's defence under Sir Alex Ferguson was the backbone of a side that would go on to become the dominant force in not only England but across all of Europe. In his spell with the Manchester club, Vidic won five Premier League titles, three League Cups, the Champions League, and United's only FIFA Club World Cup to date. The Scot recognises him as one of the best defenders under his stewardship during his legendary spell with the club and many would consider the former club captain to be a first-ballot Premier League hall of Famer. Not a bad CV for a man who astonishingly only cost £7 million. So when it comes to silverware and value for money, it's not even close, VVD has a lot of catching up to do particularly after this dire season. Liverpool, who are 11/2 to finish in the top four on top uk betting sites, have been hamstrung by Van Dijk's dip in form this season. But when we take a look at the overall play, it becomes harder to separate the two. While Van Dijk's approach is more subtle and impacts the game in a similar way to that of Vidic's running buddy Ferdinand, the Serb opted for a more intimidating, no-nonsense style. The 41-year-old relished confrontation and looked for the fight when defending which more often than not landed him in hot water with officials and opposition alike. Perhaps that's why his stint is cherished the way it is because it's that gritty, DIY, get-stuck-in attitude that is revered most in the English game. By contrast, Van Dijk's aptitude to be in the right place at the right time is his strong suit and means he doesn't necessarily need to make it a battle like Vidic so often did. Having said that, stats suggest Vidic's presence of mind was just as good if not better. Football analyst Statman Dave compiled both players' statistics in the Premier League following Carragher's outlandish comments and they reveal that the former United defender leads the way in goal-line clearances, in last-man tackles and also has fewer errors leading to goals than his Dutch counterpart. If you need a tough nut to crack in defence then perhaps there isn't much of a discussion to be had here. 
Van Dijk's case 
Liverpool came calling in 2018, delving deep into their pockets to attain the Dutchman for a world record fee of £75 million. Since then he has become one of the best footballers in the world. Idolized for his strength and leadership, he helped take the Merseyside club to heights the likes of which Reds fans had not seen for generations. The 31-year-old has become an integral part of Jurgen Klopp's side that has claimed a League Cup, an FA Cup, a Champions League, a UEFA Super Cup, a FIFA Club World Cup but most importantly the 2019/2020 Premier League title, their first for 30 years. The stats will say that Vidic sweeps the floor with the Dutchman in almost every metric; wins, losses, tackles success, clean sheets, goals conceded, but it's the intangibles the stats don't tell you that give credence to Van Dijk's case. His game on the ball is world-class. His ability to pick out a pinpoint diagonal ball to throw the opposition onto the back foot is second to none and vastly superior to the Serb's. His pace and quick feet in Liverpool's high press routinely catch attackers offside whereas Vidic by comparison was forced to sit back because of his speed, or lack thereof. And even with the Serb's tough demeanor, Van Dijk's 6′ 5″ frame and relentless press make for a far more menacing obstacle. Without the Netherlands international's contributions to this team, it is unlikely (perhaps even impossible) that Liverpool would have managed to achieve what they have in the last five years. In that sense, VVD might edge ahead in the debate as the more valuable entity to his team's overall success. Manchester United had some of the Premier League's greatest ever to call on if Vidic had an off day with the likes of Wayne Rooney, Paul Scholes, Ryan Giggs, Gary Neville, Edwin Van Der Sar, and even Cristiano Ronaldo all playing prominent roles in that side. While the current crop of Liverpool players is hardly lacking in quality with players like Mo Salah making his case as one of the best forwards the league has ever seen, this squad doesn't quite hold the same legendary aura of the 2007/2008 United side that won it all. You have to remember Van Dijk propelled this side to within two results of a fabled quadruple last year and despite a current dip in form, when he is at the top of his game he is the most important cog in Klopp's machine.
That gives him the edge in this contest and so he comes out on top in this debate.