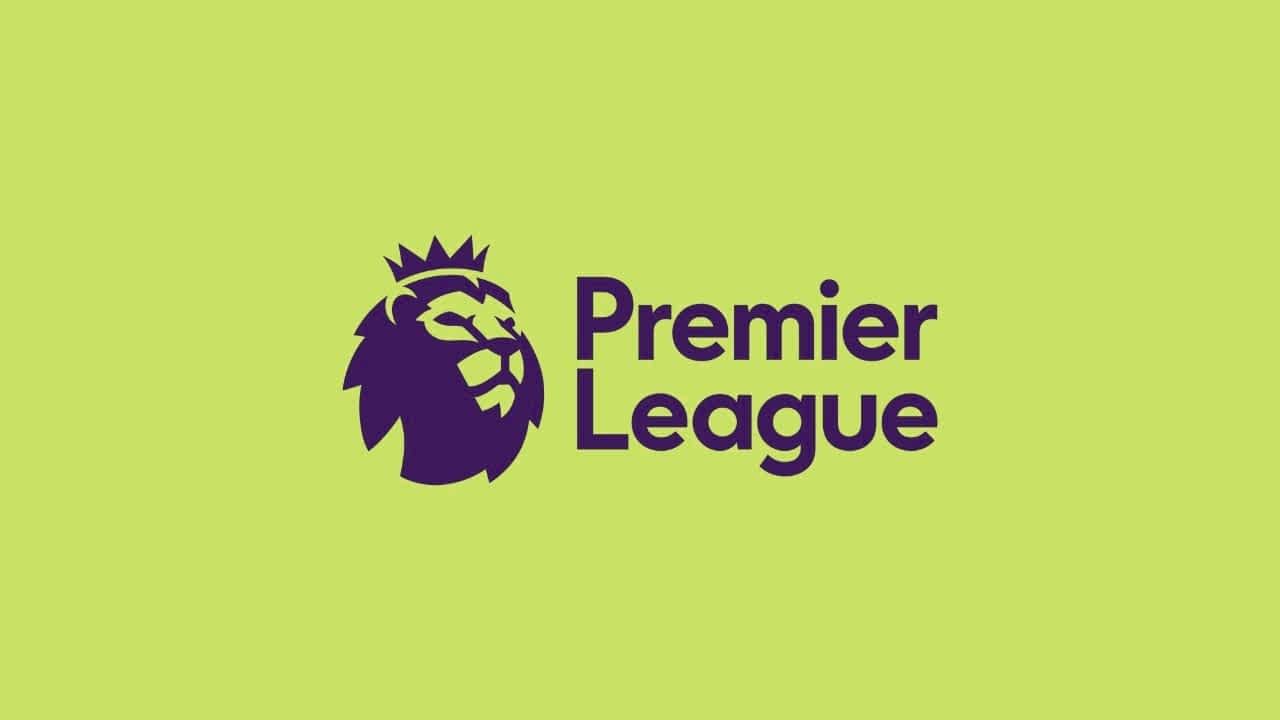 Premier League Matchday 34 Preview

Premier League Matchday 34 will be shown by pay-TV broadcasters Sky Sports and BT Sport in the UK with match highlights available free on BBC Sport with Match of the Day.
Manchester City put themselves firmly in the driving seat to win the Premier League with a dominant 4-1 win over Arsenal, who have no gone four games without a win and taken only three points from the last 12 available. The Gunners do still hold a two-point lead at the top of the Premier League but City have two games in hand and seem to be getting better by week whereas Arsenal have started to fall apart. Losing to City is not a bad result, but drawing with Liverpool and West Ham having held 2-0 leads in both games and then drawing at home to bottom-side Southampton are undoubtedly terrible outcomes for Mikel Arteta's side.
At this stage, it would be a surprise if City didn't win the title, given their games in hand and easier run in than Arsenal but the North London side need to give it everything they have only their remaining five games, and at least force City to earn it.
Away from the title picture, it looks likely that Newcastle and Manchester United will complete the top four and there is a four-way battle for the spots in the Europa League and the Conference League with Aston Villa, Liverpool, Tottenham, and Brighton battling it out for three spots.
The relegation field appears to have slimmed down from nine to five but both Bournemouth and West Ham still have a bit more work to do to ensure survival. That will leave Leeds, Nottingham Forest, Leicester City, Everton, and Southampton fighting for the two survival spots, and based on recent performances and their run-ins, the safe money might be Forest and Leicester staying up and the others going down but that can all change very quickly, starting this weekend.
Let's jump in and look at three of this weekend's Premier League Matchday 34 games.
Premier League Matchday 34 | Manchester United vs Aston Villa
Sunday April 30th | 1400 BST | Sky Sports Live Streaming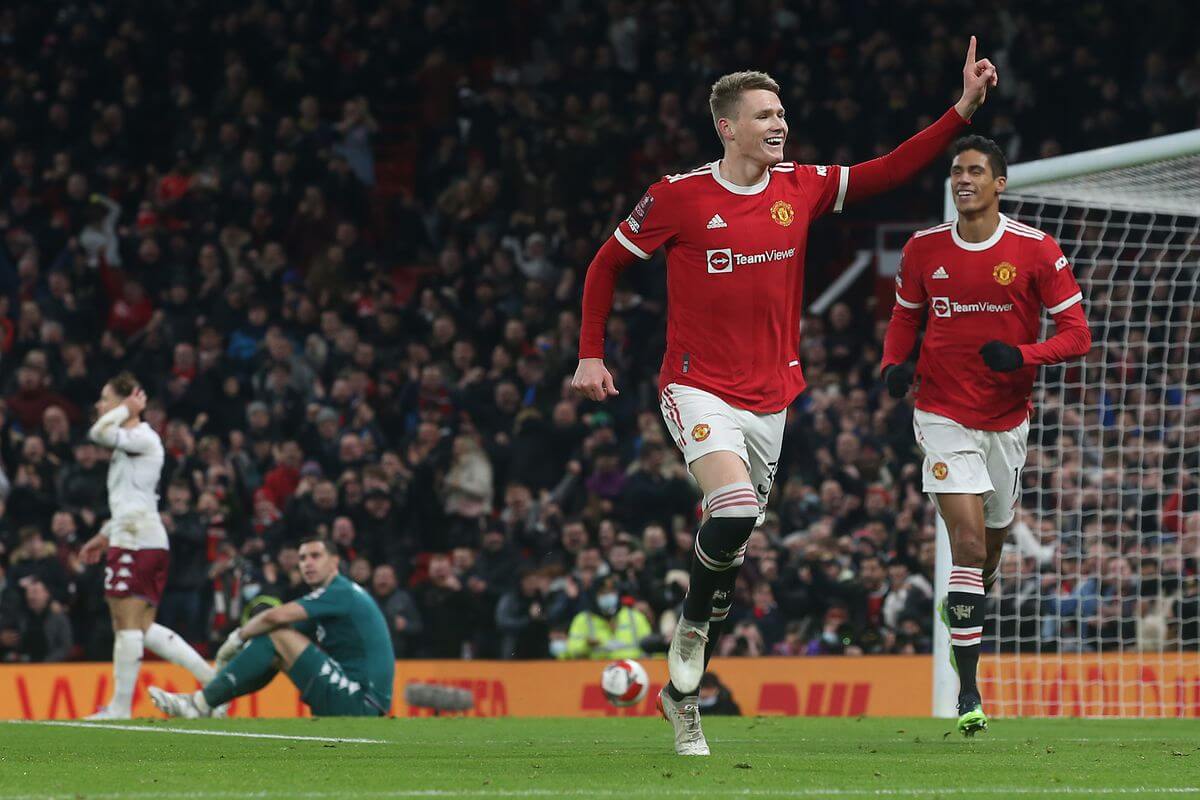 Manchester United are enjoying a good first season under Erik Ten Hag, with one trophy in the bag and a cup final still to come while also looking for a strong bet to secure a top-four finish and a place in next season's Champions League. However, they are currently dealing with a number of injuries to key players and if they were to slip up one of the teams who could potentially sneak in ahead of them is Sunday's opponents, Aston Villa.
United's league campaign has had its share of highs and lows, with home wins over Liverpool and Arsenal among the highs and the 7-0 humiliation at Anfield the undoubtedly low point but not the only time they have been comprehensively dominated. The win over Arsenal is probably their signature win of the season, one which set the blueprint for the brand of football we would see the rest of the way after Ten Hag was forced to abandon his preferred possession style upon realising he didn't have the players for it. What that means for United moving forward remains to be seen. How much money will Ten Hag need to get the team playing the way he wants? How much money will he be provided with? United's ownership situation remains up in the air and doesn't seem likely to be resolved before the summer transfer window so will the Glazers be willing to spend much if they are planning to leave the club behind?
Aston Villa began the season dreadfully. Steven Gerrard oversaw the first 11 games and the team took only nine points from the 33 available. That represents 0.8 points per game, which is 31 points and certain relegation across a full season. Villa were languishing in 17th place and looking like a team set for a season-long relegation battle before the decision was made to replace the Liverpool legend with Unai Emery. Under the Spanish manager, Villa have been one of the best teams in the league. In his 20 games in charge, they have taken 42 points. That's 2.1 points per game which over the course of a full Premier League season equates to 80 points and at worst a 3rd place finish. They are currently on a 10-match unbeaten run that in itself has garnered 26 points from 30 available. They have scored in 20 successive games, a record to begin a manager's Premier League tenure, having been held scoreless in five of Gerrard's 11 games and 6 of the 13 games played before his appointment. What Emery has done is remarkable, and unlike his tenure at Arsenal he has not only been able to make Villa Park something of a fortress, he has Villa winning away from home as well.
A top-four finish is probably too big an ask for Villa, given that dreadful start to the season but they've done incredibly well to put themselves in this position and it will be interesting to see if they can finish the season strong.
Premier League Matchday 34 | Leicester City vs Everton
Monday May 1st | 2000 BST | Sky Sports Live Streaming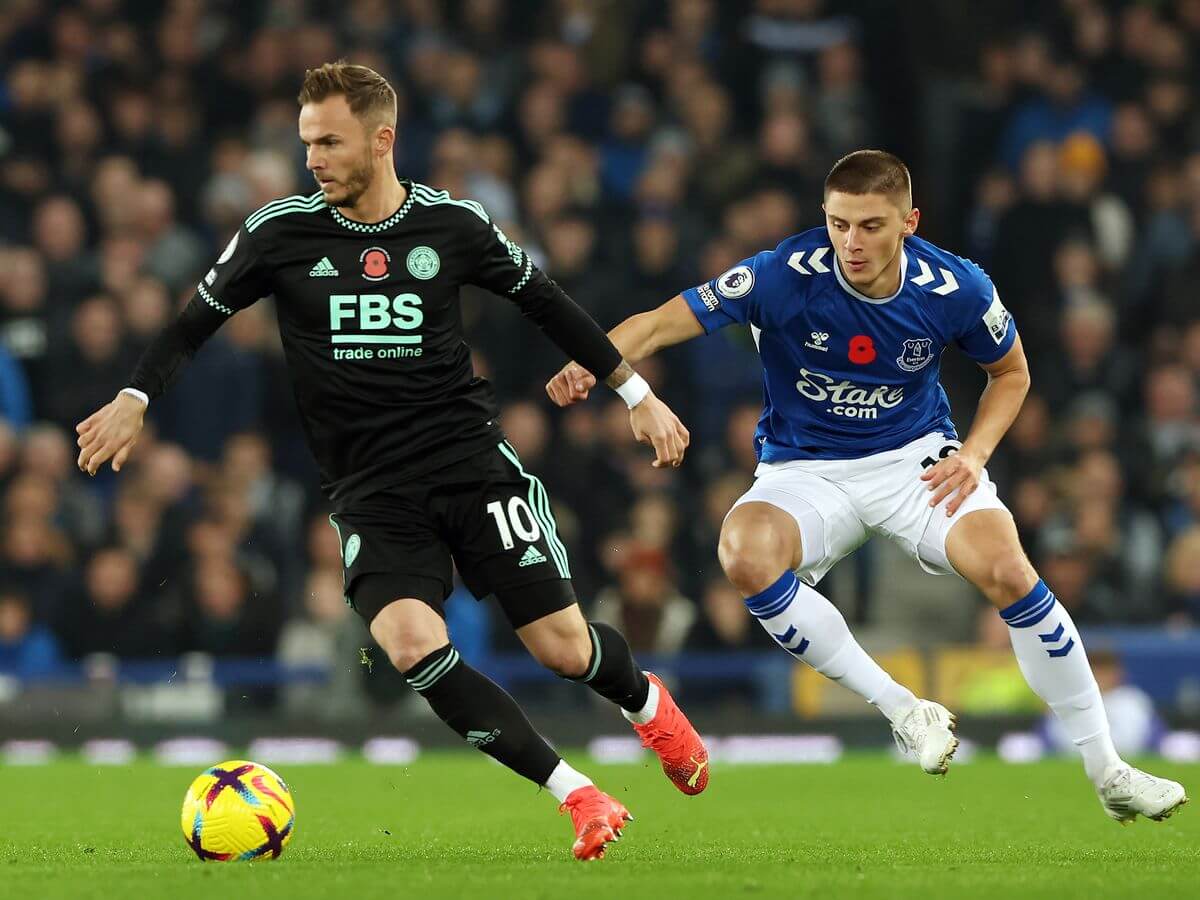 A relegation six-pointer is Monday's offering and the stakes couldn't be higher for both of these clubs, who are both working under different managers than they were when they met back in November, a match Leicester won comfortably by two goals to nil.
Having failed to keep Norwich in the division last season, and then failed to get them turned around and on the path to promotion this season, Dean Smith was sacked in December. His second sacking in 13 months after being dumped by Aston Villa in November of 2021. Unlike then, Smith didn't jump at the first available job and chose to bide his time and wait for the right opportunity. Whether this is the right opportunity or not remains to be seen, but it will certainly be a big test of his firefighting ability. In a season where many teams, and managers, have badly underachieved, Leicester City and Brendan Rodgers put forward a particularly torrid effort. Quite how Rodgers survived into April is anybody's guess, but he left behind a team with plenty of talent but no earthly idea how to defend. An abysmal start to the season say them bottom with only one point after seven games and while it improved through October and November, they have been on a collision course with the Championship since football returned after the World Cup. They have climbed out of the bottom three with four points from their last two games and will be hoping they can turn that into an unbeaten run with three points on Monday night.
Sean Dyche inherited an Everton team that sat 19th in the league when the Toffees finally decided to fire Frank Lampard after an appalling 12-month tenure as manager. Lampard oversaw 38 league matches, managed only nine wins along with eight draws, and having taken them over in 16th place left them even worse off. For only seven match weeks of his 38-game tenure did they ever rise above the 16th place they were when he took over, and those came early this season when they table was too bunched up for it to mean anything. Dyche has his work cut out to keep the Blues in the division, as Everton face a very tough run-in and the squad is shorn of belief. There's no doubting they have enough quality to stay in the division but the same is true of the other four teams currently fighting to their Premier League lives. This is a must-win game for both sides, but with Leicester having a slightly more favorable run-in the pressure is really on Everton.
A defeat in this game is a hammer blow for either side, while a draw would only really be of use to Leicester. These sides can not afford to be relegated. They literally can't afford it. Both of them are in precarious positions financially and going down could see either of them struggling to stay afloat.
Premier League Matchday 34 | Arsenal vs Chelsea
Tuesday May 2nd | 2000 BST | Sky Sports Live Streaming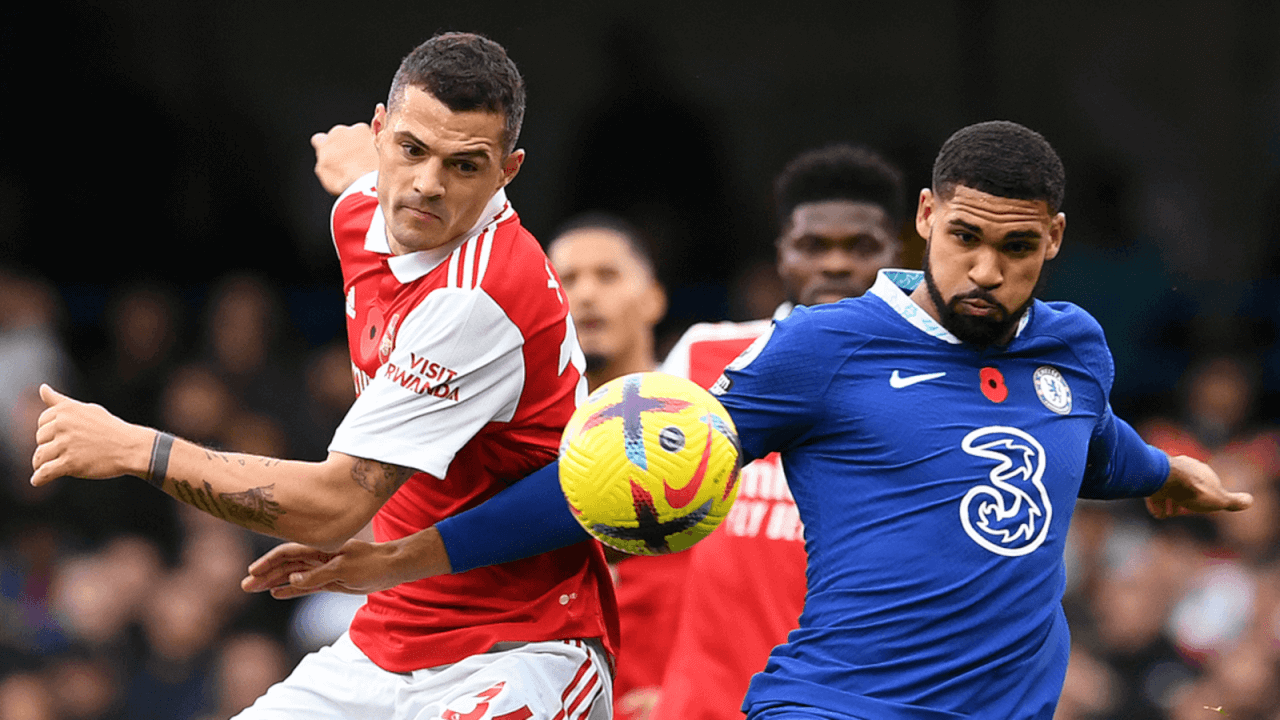 The last time Chelsea got new ownership, and became a true force in English football, it was at the expense of Arsenal. The Gunners were locked in a seven-year war with Manchester United for Premier League supremacy and claimed three titles during those seven years, including that famous unbeaten campaign in 03/04 which was the first season of the Abramovich era at Chelsea. Fast forward to the modern day and Arsenal are yet to add another Premier League title, while Chelsea have won five in that time. Roman Abramovich is now gone, and Todd Boehly's Circus has taken hold at Stamford Bridge and Arsenal are hoping to be the beneficiaries of the chaos in West London.
The Gunners have not been outside the top two in the table all season, and have held top spot since the third week of the season but it would take a very optimistic Arsenal fan to predict that they take home the title this year after their last four games. Three draws and a defeat turned a strong position for the North Londoners into a situation where they must now hope that City mess up not just once, but twice. The Gunners face a tough run-in with games away to Newcastle and at home to Brighton on the horizon but first they must deal with Chelsea. A team who have lost five games in a row and have played like relegation candidates since mid-October. Arsenal have had great luck with injuries this season, but that has its issues as well because players get overplayed, and come the business end of the season they start to look leggy, which is the case at Arsenal. They look a tired team, and they don't look to have answers to their current problems.
It must be great to be Frank Lampard. You have a fantastic career as a player, winning every available club trophy, scoring goals for fun, and being an icon of a club you helped turn into one of Europe's top sides. Then you retire and your uncle Harry gets you a manager's job. You take over a team that finished 6th in the Championship, spend loads of money, and finish 6th in the Championship. Failure, but never mind. You're Frank Lampard, and that club you played the majority of your career for need a manager. They hire you because you're Frank Lampard. They have just finished 3rd in the league and won the Europa League. There's a transfer embargo, but because of returning loanees and business done in January you actually have a stronger squad than your predecessor. You finish 4th, taking the team backward. Failure, but never mind. You're Frank Lampard, so you are lauded for not taking them even further backqES and then you're given the best part of £250mil to spend. You spent it badly and have the team in 9th place and heading for the bottom half when you are sacked. Failure, but never mind. You're Frank Lampard, so when a real manager takes over and wins the European Cup your friends in the media try to give you credit. Then you get the Everton job because your name is Frank Lampard. You last just under a calendar year with the team producing relegation form and get fired. Failure, but never mind. You're Frank Lampard and Todd Boehly's circus is hiring. You lose your first five games in charge, but nobody seems to notice. You're failing again but never mind. You're Frank Lampard and some other foolish club will no doubt hire you again in the summer.
Are Chelsea due a win? Possibly. Could they put the final nail in Arsenal's title hopes? Bullying Arsenal is what Chelsea have been built on, but it does seem unlikely this weekend.
No matter where you are, you can use your Liberty Shield VPN to find a way to watch Premier League Matchday 34. Don't have a Liberty Shield VPN? You're missing out! Click right here to check out what we can offer you, and use the code EPL25 to get a 25% OFF your VPN or VPN Router at check-out.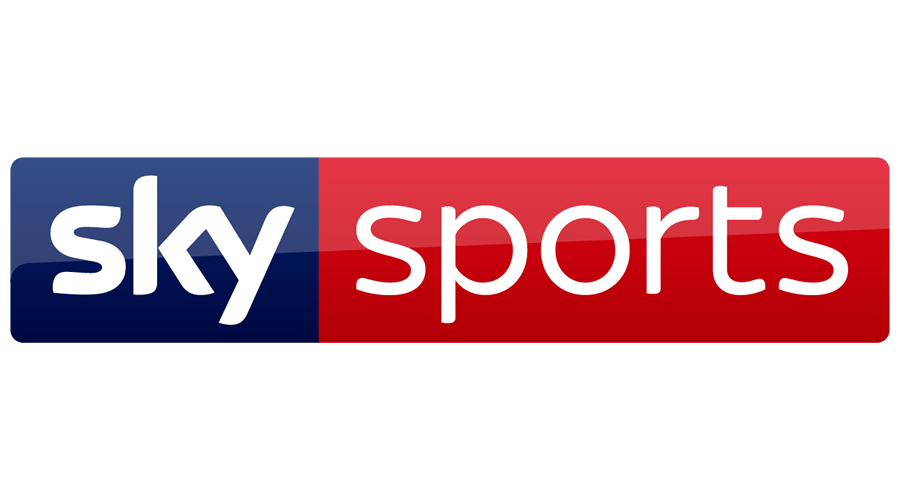 How can I watch Sky Sports Premier League 22/23 matches live?
If you're a diehard fan of the Premier League, then Sky Sports is undoubtedly the best place to watch. Not only do they show more live games than any other broadcaster – 128 in total – but their dedicated channels mean that you won't miss a single match. And with packages starting at just £44 per month, it's easy to see why they're one of the most popular choices for fans.
Whether you're looking for comprehensive coverage or just want to catch the odd game here and there, Sky Sports has you covered. So if you're a Premier League fan, there's really no better place to watch your favourite team in action.
Whichever option you choose, you'll also get access on your phone, tablet and/or laptop via Sky Go. See all four options on the Sky website.
If you don't want to get locked into a Sky contract and satellite dish on your home, that's OK. The NOW (formerly NOW TV) streaming service is another alternative offered by Sky. It's now available on a number of devices, including smartphones, tablets, laptops, Chromecast, and even gaming consoles.
A Day Pass allows you to watch all Sky Sports channels for 24 hours and costs £11.99; this is ideal for single-occasion visits. If you plan on watching every weekend, the Month Pass makes much more sense. It will be available for £25 per month for 12 months before reverting to its usual price of £33.99 after that – unless you cancel.
This offer also includes a month of free Now Boost, which adds 1080p video and Dolby 5.1 surround sound, removes ads and lets you stream on three devices at the same time (instead of the usual 2). After that, it'll cost you an extra £5 per month.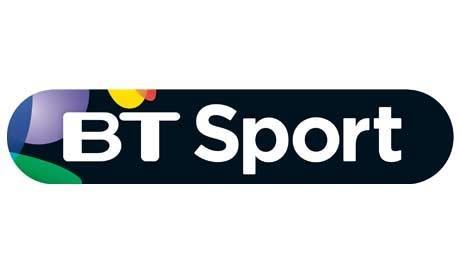 How can I watch BT Sport Premier League 2022/23 matches live?
Your secondary place for Premier League action after Sky is BT Sport. This season, there are a total of 52 live games available. There are a few options when it comes to signing up to BT Sport, firstly by combining it with BT Broadband. Put your postcode into the website to see what deals are available.
On the TV side, prices start at £16 per month for the duration of a 24-month contract. In exchange, you'll get all the BT Sport channels and BoxNation, alongside Freeview, AMC and a recordable TV box.
You can also just use the BT Sport app for £16 per month- it works on mobile, tablet, smart TV and console – or  buy the Monthly Pass for £25 per month. If your device supports it, you'll still be able to watch in up to 4K HDR quality. Sky customers can get BT Sport added for £21 per month.
BT also offers a combined package with Sky Sports via Now, which is £41 per month for 24 months.
How can I watch Amazon Prime Premier League 2022/23 matches live?
Over the last several years, Amazon has gradually increased the number of sports showcased on its Prime Video streaming service. While tennis is still the main attraction, there are 20 Premier League matches to watch this season. You can watch Prime Video on a computer or with the free Prime Video app on numerous devices.
If you're already a member of Amazon Prime, you already have access to Prime Video as part of your membership. It presently costs £7.99 per month or £79 per year, and you also receive free next-day delivery on many items, music, cloud storage, and other services. From September 15th onwards it will increase to £8.99 or £95 per year instead.
New customers can participate in a 30-day free trial. You can join up via the Amazon website, but if you live outside of the United Kingdom, you'll need a VPN to watch the football.

How can I watch BBC Sport Premier League 22/23 matches?
Whilst BBC will have no live Premier League matches, if you are content with free Premier League Match Day 2 highlights then they have you covered. Match of the Day and Match of the Day 2 are available live when screened on the BBC Sport website, and also on catchup with BBC iPlayer.