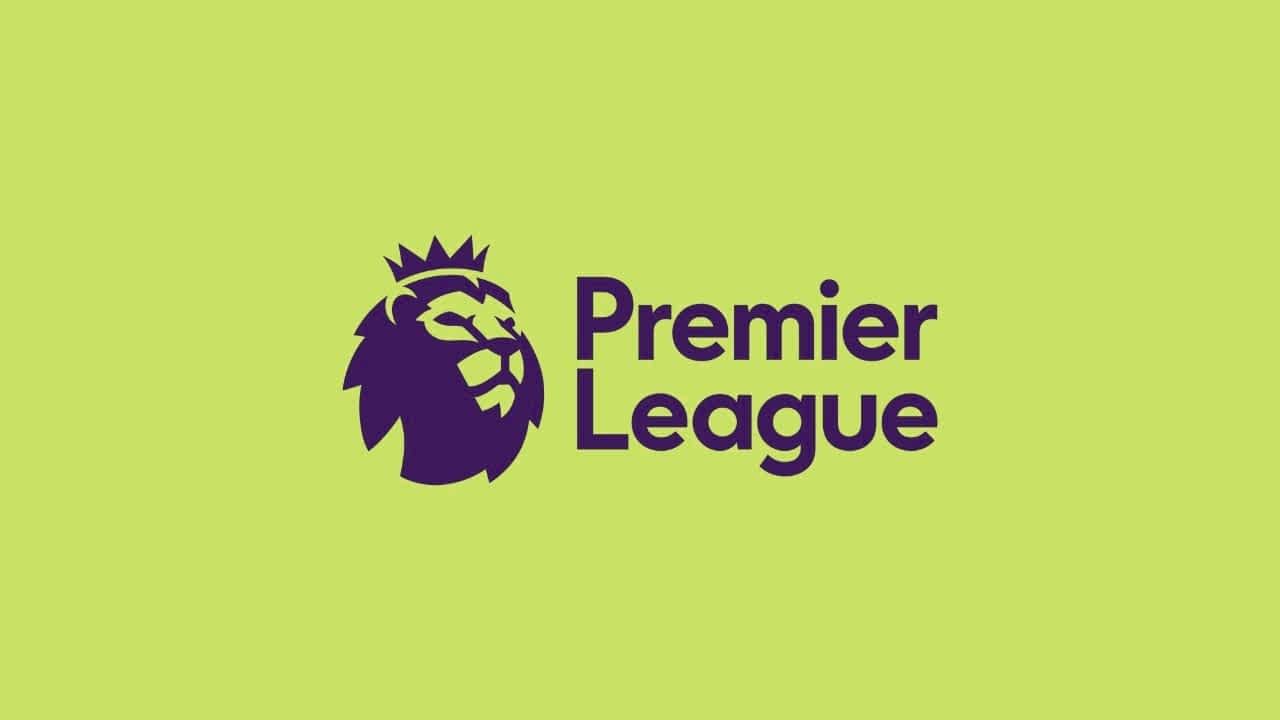 Premier League Matchday 35 Preview
Premier League Matchday 35 will be shown by pay-TV broadcasters Sky Sports and BT Sport in the UK with match highlights available free on BBC Sport with Match of the Day.
A Scottish man once termed this part of the season "Squeaky Bum Time" and for some teams there will be more clenching and sweating than for others. A season that has made little to no sense will surely have some more surprises in store for us over the next four weekends.
Let's jump in and look at three of this weekend's Premier League Matchday 35 games.
Premier League Matchday 35 | Manchester City vs Leeds United
Saturday May 6th | 1500 BST | No UK TV Live Streaming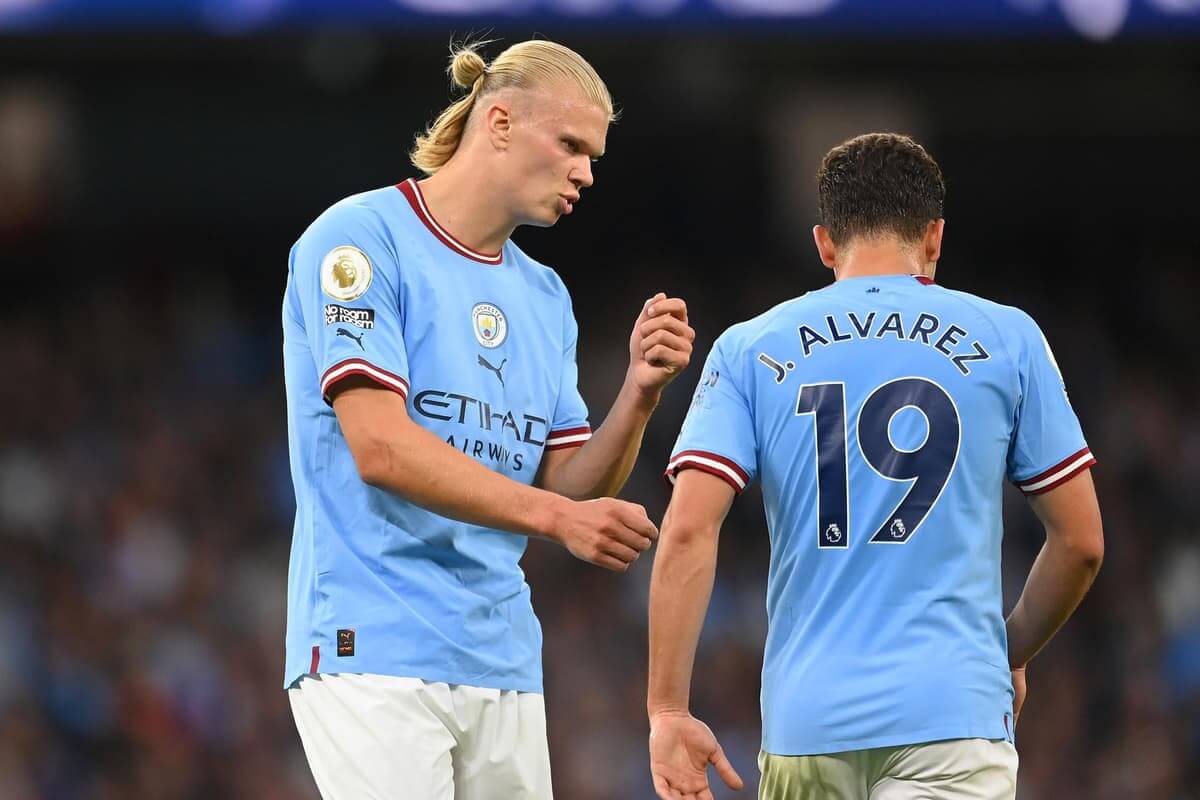 We could talk about City, they deserve some discussion given they stand on the brink of winning three Premier League titles in a row, a feat managed only twice before. Both by the club from the red side of Manchester. They look favourites to win the Premier League, FA Cup and Champions League treble, a feat managed only twice before. By the club from the red side of Manchester. Both would be incredible achievements and add to Pep Guardiola's legacy.
But City are boring. There's no fun to be had with them.
Leeds on the hand, that's where the fun is. Specifically in there new manager.
Big Sam is back in the Premier League and already talking himself up. The journeyman manager has boldly stated that he is every bit as good as Pep Guardiola, happily putting his career accomplishments  – One League of Ireland second division title, a third division title with Notts County, and two promotions to the Premier League, up against the Spaniards. Perhaps he wants people to believe the myths regarding his track record at "relegation threatened" clubs, and not look into them. I looked into them.
He took over Sunderland in early October of 2015, with 30 games still remaining and the team in 19th. He spent large sums of money in the January transfer market and kept them up by the skin of their teeth. Are you really relegation threatened after eight games? Seems like that "relegation saving spell" is a stretch.
Then there was Crystal Palace. Having been forced to resign as England manager after just one match because of alleged corruption, he got the call from Palace just before Christmas in 2016. They were 17th. He spent even larger sums of money and they finished 14th. They bought their way to safety, but we'll give Sam partial credit.
Next up was Everton. He got that job in late November 2017, after David Unsworth had taken the team from the team from 19th to 13th. He convinced them he would be deserving of a large bonus if he kept a 13th placed team in the division, proceeded to spend £50mil on Cenk Tosun and Theo Walcott, pocket his large bonus for saving them from a relegation they were never threatened by, and rode of into the sunset seemingly retired.
But then he turned up at West Brom in December 2020. They were 19th with 25 games remaining. 25 games later they were still 19th and had won only four times in the interim. Down they went while Sam blamed everyone else.
And now he's back. With four games to save Leeds. Lord have Mercy.
Premier League Matchday 35 | Newcastle vs Arsenal
Sunday May 7th | 1630 BST | Sky Sports Live Streaming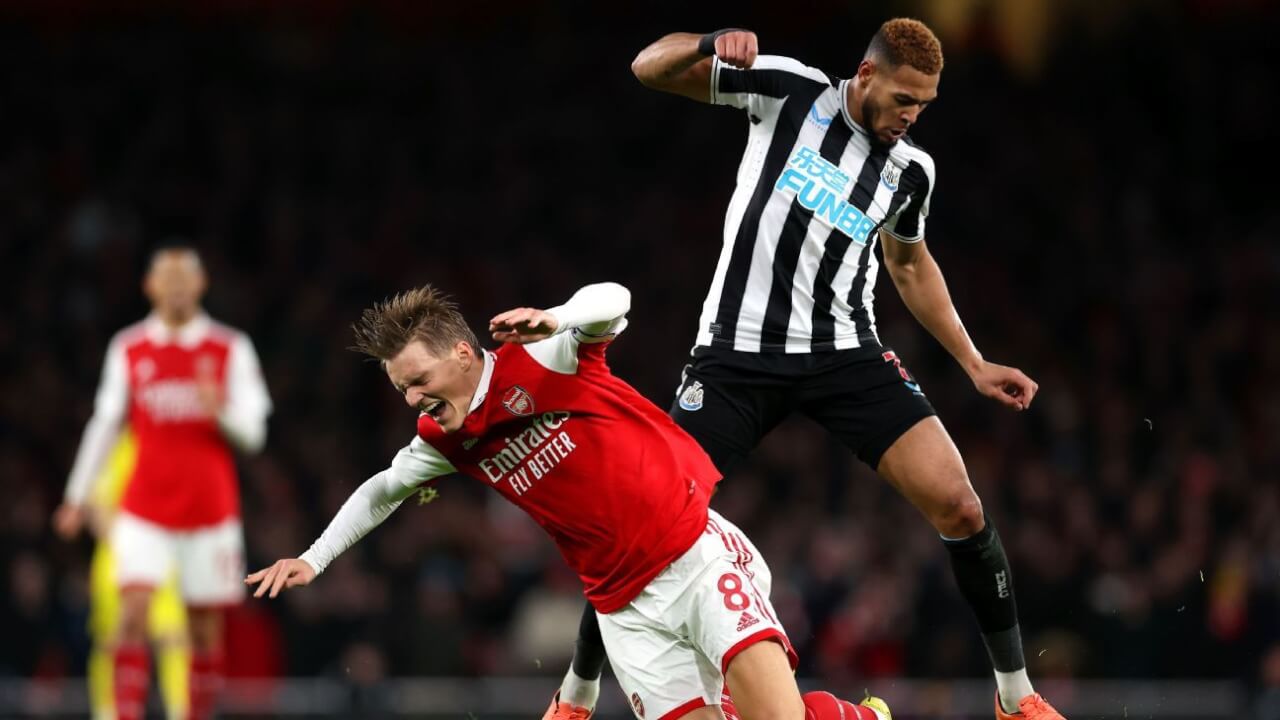 What's not to love about this game? Arsenal, now looking up the table at Manchester City, returning to the stadium where they lost control of the race for fourth last season and looking for redemption to potentially give themselves a shot at the title.
Toon have been this season's biggest overperformers, of that there's no question. Eddie Howe has created a team that is a complete contrast to what he once put together at Bournemouth. The slick passing, and wide open defense, of that naive team has been replaced by a team built on the best defense in the Premier League with hard running and a sprinkling of the dark arts mixed into the midfield and, in Alexander Isak, potentially a world class number 9.
People will rush to point to the Saudi Arabian money now flowing freely around Tyneside but the truth is that they, unlike Chelsea and Manchester City when they became billionaires overnight, have spent their money wisely, barring the Anthony Gordon move, and have already added three players that will serve as the building blocks for all future success. Bruno Guimaraes was the first to arrive, and has arguably been the footballer of the year. Sven Botman was next in the door, and he has been the key piece in transforming Newcastle's defense into the meanest in the league. And then Isak turned up, and after a rough start that was plagued by injuries, he has found his groove and is beginning to show his immense qualities and the wide ranging skillset that made him so appealing to many clubs before Newcastle took the plunge.
Arsenal have seen their lead at the top of the Premier League slip away and they now found themselves a point behind City, who have a game in hand, as opposed to the eight points they were clear of City, who still had a game in hand. The draws with Liverpool and West Ham, where they throw away two goal leads in both games, and the draw at home with bottom club Southampton, sunk their ship and made the hammering they got from Manchester City seem like an inevitability. They did bounce back with a win over Frank Lampard's Chelsea, but everybody beats Frank Lampard's Chelsea and this game will be a much bigger test of their metal.
The Gunners have achieved their pre-season goal of securing a top four finish, so the season is a success regardless of what happens from here, but given how long they led the Premier League this season they will want to try and push City as far as they can and make sure that Pep Guardiola's team earn the title rather than having it handed to them.
Premier League Matchday 35 | Nottingham Forest vs Southampton
Monday May 8th | 2000 BST | Sky Sports Live Streaming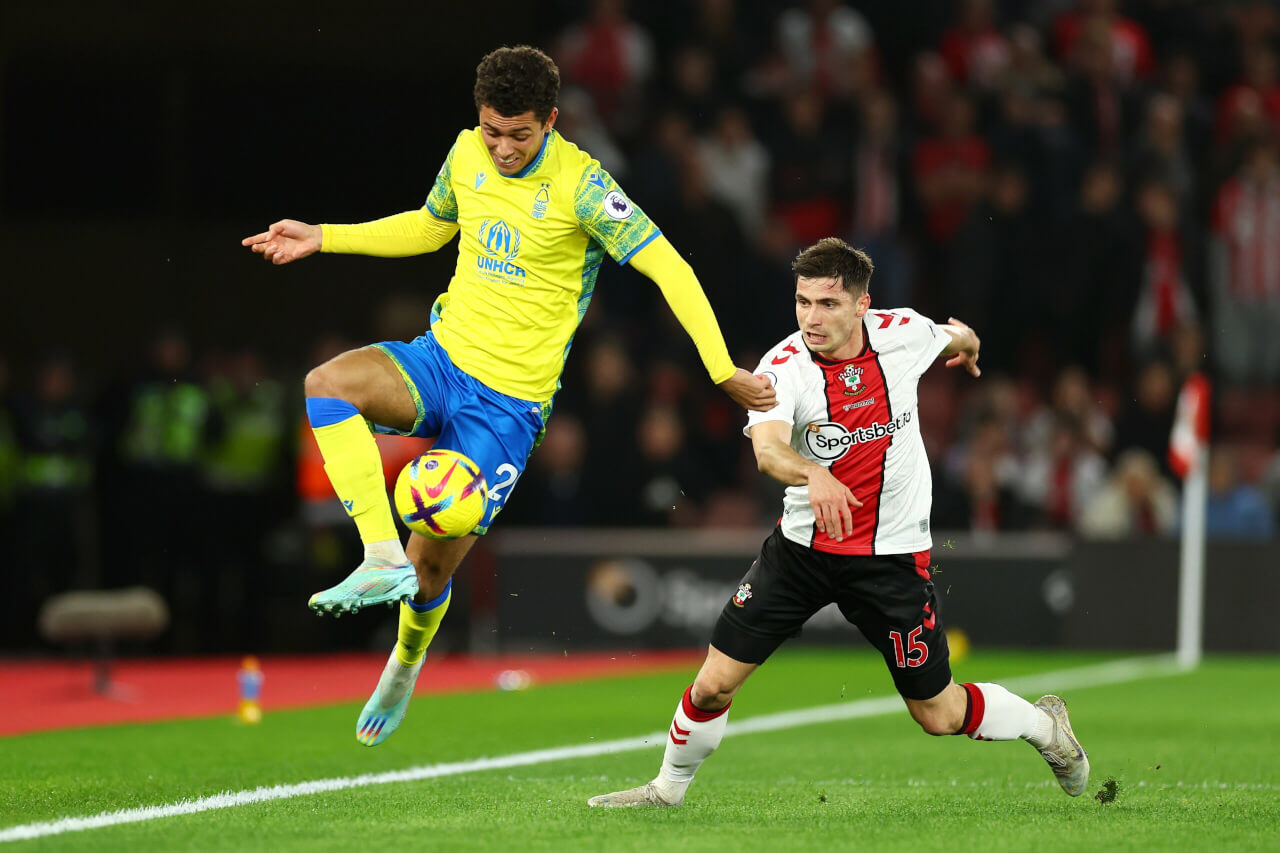 The last game of the weekend is arguably the biggest game of the weekend in terms of importance and what's at stake. Both of these clubs are fighting for their Premier League lives and are desperate for points. While a defeat will not mean the end of Forest's hopes, it would almost certainly confine Southampton to an adventure in the Championship and an uncertain future.
Forest somehow snatched defeat from the jaws of victory last weekend, with Steve Cooper's poor in-game management and substitution decisions costing his team a winning position against Brentford and sending Forest heading back home no points when they could have taken all three, and should have taken at least one. As with every weekend, Forest are decimating by injuries. It's a quite remarkable thing that they have somehow put together a squad of the most injury prone players in Europe and never have less than 10 players ruled out, or facing fitness tests, for every game. Perhaps this summer an overhaul of the medical department will be required.
Forest will have to rely on Brennan Johnson and Morgan Gibbs-White to carry the load in attack, and keep their fingers crossed that they can field a proper defense given all the injuries they've suffered in that area. They are going to need a massive shift from the City Ground crowd to give these players the boost the seem to need to stay up.
Southampton might well be going down regardless of this weekend, as they have left themselves an awful lot to do over their remaining four games. In truth they will have nobody to blame for their relegation other than themselves. Hiring Nathan Jones to replace Ralph Hasenhuttl is one of the worst decisions any Premier League club has made in recent years, and giving the job to the completely unproven Ruben Selles stunk of an ownership who had resigned themselves to relegation.
Many will point to their recruitment of young players last summer as the primary reason for their demise, but the truth is that it's the senior players who have continually let the side down. Club captain James Ward-Prowse has embraced his role of free-kick specialist to such a degree that he now offers absolutely nothing in open play. Theo Walcott, Che Adams, Stuart Armstrong, Mo Elyounoussi and Adam Armstrong have combined to score 10 goals in the Premier League across 127 combined appearances. Lyanco, Duje Caleta-Car and Jan Bednarek have all failed to provide the leadership and organisation needed at the back. When the senior players don't perform, what chance do the young players have? Going down could be a good thing for Saints if they could clear out the older deadwood, keep their best young talents and build around them. Bazunu, Livramento, Bella-Kotchap, Lavia, Alcaraz, Sulemana, Mara and Edozie could potentially be the core of a fantastic team under a real manager. More likely they throw the baby out with the bath water and double down on over-rated senior players.
No matter where you are, you can use your Liberty Shield VPN to find a way to watch Premier League Matchday 35. Don't have a Liberty Shield VPN? You're missing out! Click right here to check out what we can offer you, and use the code EPL25 to get a 25% OFF your VPN or VPN Router at check-out.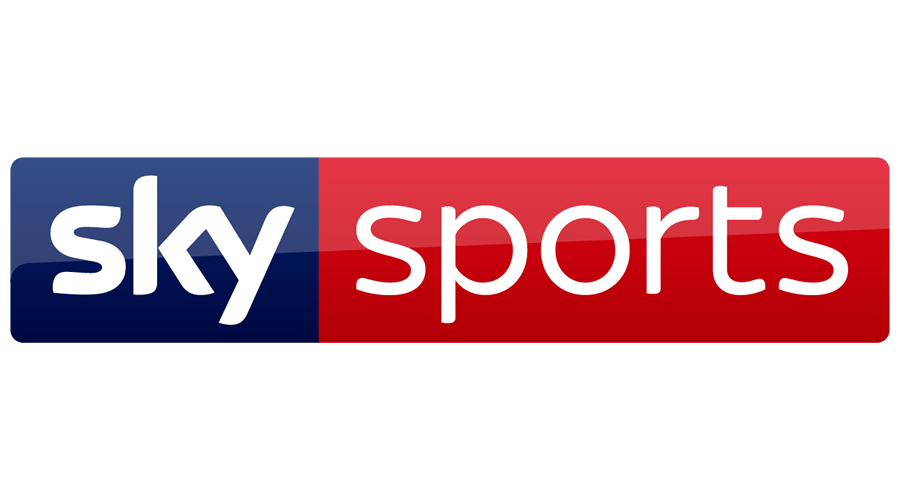 How can I watch Sky Sports Premier League 22/23 matches live?
If you're a diehard fan of the Premier League, then Sky Sports is undoubtedly the best place to watch. Not only do they show more live games than any other broadcaster – 128 in total – but their dedicated channels mean that you won't miss a single match. And with packages starting at just £44 per month, it's easy to see why they're one of the most popular choices for fans.
Whether you're looking for comprehensive coverage or just want to catch the odd game here and there, Sky Sports has you covered. So if you're a Premier League fan, there's really no better place to watch your favourite team in action.
Whichever option you choose, you'll also get access on your phone, tablet and/or laptop via Sky Go. See all four options on the Sky website.
If you don't want to get locked into a Sky contract and satellite dish on your home, that's OK. The NOW (formerly NOW TV) streaming service is another alternative offered by Sky. It's now available on a number of devices, including smartphones, tablets, laptops, Chromecast, and even gaming consoles.
A Day Pass allows you to watch all Sky Sports channels for 24 hours and costs £11.99; this is ideal for single-occasion visits. If you plan on watching every weekend, the Month Pass makes much more sense. It will be available for £25 per month for 12 months before reverting to its usual price of £33.99 after that – unless you cancel.
This offer also includes a month of free Now Boost, which adds 1080p video and Dolby 5.1 surround sound, removes ads and lets you stream on three devices at the same time (instead of the usual 2). After that, it'll cost you an extra £5 per month.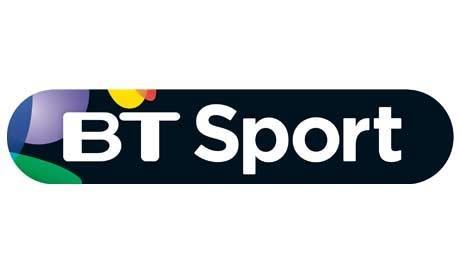 How can I watch BT Sport Premier League 2022/23 matches live?
Your secondary place for Premier League action after Sky is BT Sport. This season, there are a total of 52 live games available. There are a few options when it comes to signing up to BT Sport, firstly by combining it with BT Broadband. Put your postcode into the website to see what deals are available.
On the TV side, prices start at £16 per month for the duration of a 24-month contract. In exchange, you'll get all the BT Sport channels and BoxNation, alongside Freeview, AMC and a recordable TV box.
You can also just use the BT Sport app for £16 per month- it works on mobile, tablet, smart TV and console – or  buy the Monthly Pass for £25 per month. If your device supports it, you'll still be able to watch in up to 4K HDR quality. Sky customers can get BT Sport added for £21 per month.
BT also offers a combined package with Sky Sports via Now, which is £41 per month for 24 months.
How can I watch Amazon Prime Premier League 2022/23 matches live?
Over the last several years, Amazon has gradually increased the number of sports showcased on its Prime Video streaming service. While tennis is still the main attraction, there are 20 Premier League matches to watch this season. You can watch Prime Video on a computer or with the free Prime Video app on numerous devices.
If you're already a member of Amazon Prime, you already have access to Prime Video as part of your membership. It presently costs £7.99 per month or £79 per year, and you also receive free next-day delivery on many items, music, cloud storage, and other services. From September 15th onwards it will increase to £8.99 or £95 per year instead.
New customers can participate in a 30-day free trial. You can join up via the Amazon website, but if you live outside of the United Kingdom, you'll need a VPN to watch the football.

How can I watch BBC Sport Premier League 22/23 matches?
Whilst BBC will have no live Premier League matches, if you are content with free Premier League Match Day 2 highlights then they have you covered. Match of the Day and Match of the Day 2 are available live when screened on the BBC Sport website, and also on catchup with BBC iPlayer.