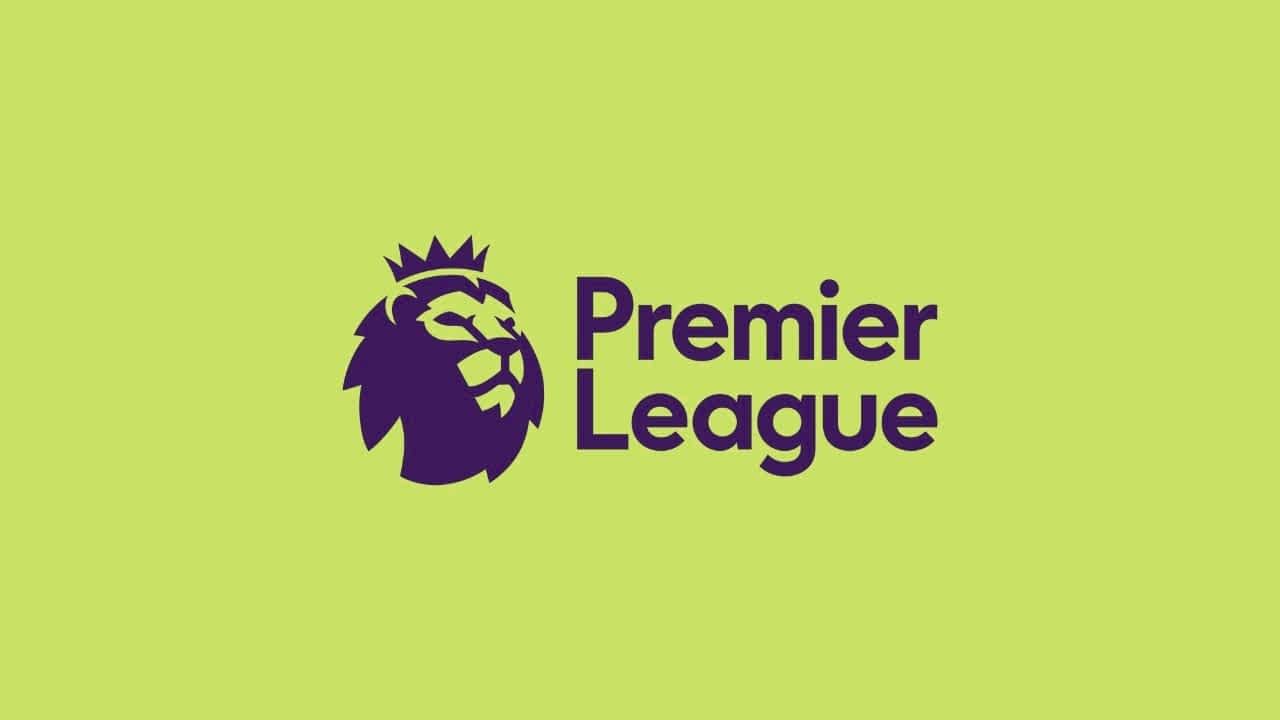 Premier League Matchday 36 Preview
Premier League Matchday 36 will be shown by pay-TV broadcasters Sky Sports and BT Sport in the UK with match highlights available free on BBC Sport with Match of the Day.
With just three games left in the 2022/23 Premier League season there is still so much to be decided and most of the remaining games have something significant riding on them. The title, while Manchester City's to lose, could still go either way. Three teams have hopes of claiming third and fourth, with Liverpool's recent good run and Manchester United's recent struggles making things interesting. There's a battle for the Europa and Europa Conference League spots and then of course there is the relegation battle. Southampton are as good as down. Leeds and Leicester sit in relegation spots, and both Everton and Nottingham Forest are clinging on to survival spots by their finger tips.
Let's jump in and look at three of this weekend's Premier League Matchday 36 games.
Premier League Matchday 36 | Leeds United vs Newcastle United
Saturday May 13th | 1230 BST | BT Sport Live Streaming

A game that matters at both ends of the table, with one team desperate for points in order to survive while the other knows that a win will go a long way towards securing a return to the Champions League for the first time since the 2003/04 season.
Leeds United are on their fourth manager in 15 months, following the dismissals of Marcelo Bielsa, Jesse Marsch and Javi Gracia. They sent out an S.O.S to Big Sam of the Allardyce Clan and hoped that his particular skillset, acquired from years of Premier League shithousery, would be enough to keep them up as they entered a very difficult four game run to finish the season. There was some signs of promise against Manchester City in Sam's first game at the helm. They looked much more structured and produced a solid defensive display. They lost the game 2-1, and there was a feeling that City could have gone up several levels if they wanted, but Sam will no doubt be able to use the defensive performance to improve confidence levels as they face their remaining games.
Eddie Howe spent much of the days following Newcastle's defeat to Arsenal complaining about the stop start nature of the game, about Arsenal's tactics of slowing the game down and about timewasting. These were very ironic complaints from the man who oversees the team who average the lowest time spent with ball-in-play in the Premier League, and quite funny comments considering who he's going up against this weekend. If Howe didn't enjoy Mikel Arteta employing time wasting tactics, how will he react when the Grand Wizard of Time Wasting and Shithousery reaches into his bag of tricks this weekend to knock Newcastle out of their rhythm? Toon's magic number is seven. Seven points will secure a top four finish for Newcastle and likely see them expedite their spending and could well lead to some big money arrivals on Tyneside this summer.
Premier League Matchday 36 | Aston Villa vs Tottenham
Saturday May 13th | 1500 BST | No Live TV Streaming

These two sides have had strange seasons, but despite the fact that they currently sit below Tottenham in the Premier League table it's mostly likely Aston Villa who will be happier with their season so far.
As mentioned in a previous preview, the turnaround under Unai Emery has been remarkable and massively lifted the mood around Aston Villa. No longer are they concerned with the possibility of relegation dogfights, the vision now is European football back at Villa Park on a regular basis. And truthfully, that's where a club of Aston Villa's stature belongs. Seven times Champions of England, the 1982 European Cup winners and with 12 domestic cups to their name, Aston Villa are one of the most successful clubs in England and belong in European competition. Unai Emery is definitely the right man to lead such a European adventure, as a four time Europa League winner, and if he can achieve a European finish considering where they were when he took over, it will give him a very strong case as Manager of the Year.
Tottenham seem to have very little idea where they are heading as a club. They have no Sporting Director, no permanent manager, and no idea if their best player will be at the club next season. For Spurs, their season has been a disappointment from early on but the decision to sack Antonio Conte when they sat 4th in the Premier League has proven catastrophic. They have taken only eight points from seven league matches since Conte left and fallen from 4th to 6th with a real chance of missing out on Europe next season. They are two points ahead of Brighton, who have two games in hand on them, and three ahead of Villa ahead of this weekend's game. If they were to lose this weekend they would still have a strong chance of finishing ahead of Villa as they have the easier finish to season, Brentford at home and Leeds away as opposed to Liverpool away and Brighton at home, but this team has shown time and again that they can find new and exciting ways to fall over their own feet.
Premier League Matchday 36 | Arsenal vs Brighton
Sunday May 14th | 1630 BST | Sky Sports Live Streaming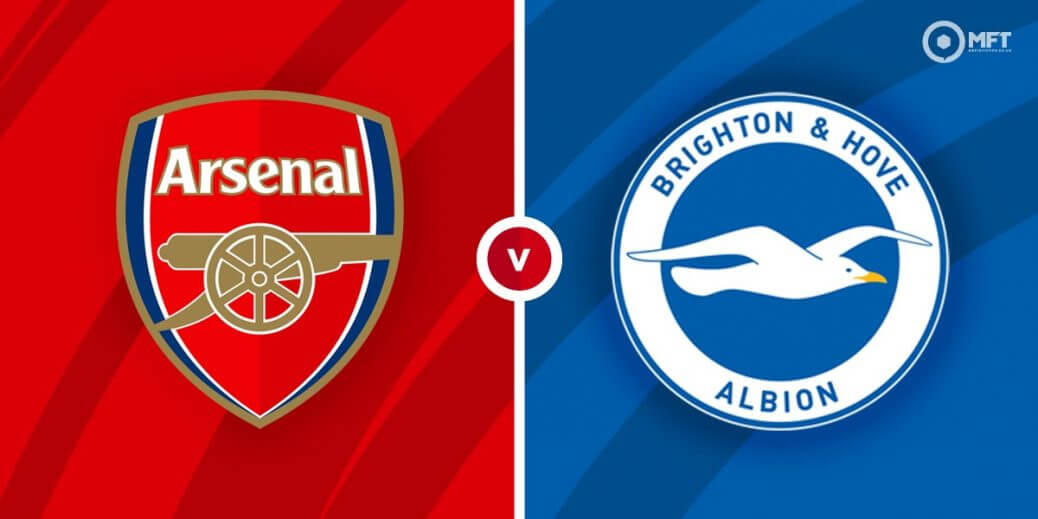 Our third and final game brings us a game that has implications on both the Premier League title and the Europa/Conference League spots as two of the more aesthetically pleasing sides in the league come face to face.
Arsenal bounced back from a poor four match run, that included draws with Liverpool, West Ham and Southampton and a defeat to Manchester City, which handed City the upper hand in the title race after the Gunners had worked so hard to put themselves in a strong position going into April, with a convincing win over Chelsea and fantastic win away to Newcastle. The Gunners now have nothing to lose, and the pressure is off them. They are now able to play the role of the hunter, having buckled under the pressure of being the hunted. Winning all three of their games will see them reach 90 points for the first time in the Premier League era, but with City having a potential maximum of 94 it might all be for nothing.
Brighton have put together a fantastic seasons, outperforming all expectations and given themselves a year chance of securing European football next season. They do face a very difficult run-in, with away trips to Newcastle and Aston Villa to follow this trip to the Emirates, while they will also play host to Manchester City. Their embarrassing defeat by Everton made their path to Europe a lot more difficult and Roberto De Zerbi will have been furious by the performance of his team. The Italian will need to take a large share of the blame however, because it was his own tactical naivety that was punished by Sean Dyche in such spectacular fashion as Everton ran out 5-1 winners at the Amex. The Seagulls players will want to restore some pride and that should make this a cracking game.
No matter where you are, you can use your Liberty Shield VPN to find a way to watch Premier League Matchday 36. Don't have a Liberty Shield VPN? You're missing out! Click right here to check out what we can offer you, and use the code EPL25 to get a 25% OFF your VPN or VPN Router at check-out.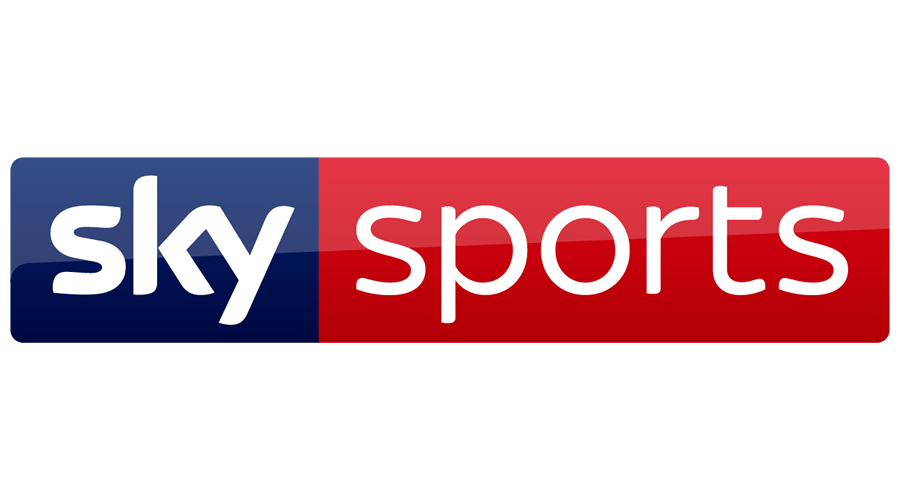 How can I watch Sky Sports Premier League 22/23 matches live?
If you're a diehard fan of the Premier League, then Sky Sports is undoubtedly the best place to watch. Not only do they show more live games than any other broadcaster – 128 in total – but their dedicated channels mean that you won't miss a single match. And with packages starting at just £44 per month, it's easy to see why they're one of the most popular choices for fans.
Whether you're looking for comprehensive coverage or just want to catch the odd game here and there, Sky Sports has you covered. So if you're a Premier League fan, there's really no better place to watch your favourite team in action.
Whichever option you choose, you'll also get access on your phone, tablet and/or laptop via Sky Go. See all four options on the Sky website.
If you don't want to get locked into a Sky contract and satellite dish on your home, that's OK. The NOW (formerly NOW TV) streaming service is another alternative offered by Sky. It's now available on a number of devices, including smartphones, tablets, laptops, Chromecast, and even gaming consoles.
A Day Pass allows you to watch all Sky Sports channels for 24 hours and costs £11.99; this is ideal for single-occasion visits. If you plan on watching every weekend, the Month Pass makes much more sense. It will be available for £25 per month for 12 months before reverting to its usual price of £33.99 after that – unless you cancel.
This offer also includes a month of free Now Boost, which adds 1080p video and Dolby 5.1 surround sound, removes ads and lets you stream on three devices at the same time (instead of the usual 2). After that, it'll cost you an extra £5 per month.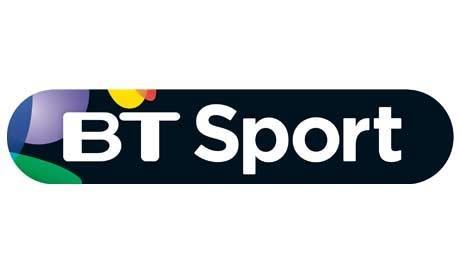 How can I watch BT Sport Premier League 2022/23 matches live?
Your secondary place for Premier League action after Sky is BT Sport. This season, there are a total of 52 live games available. There are a few options when it comes to signing up to BT Sport, firstly by combining it with BT Broadband. Put your postcode into the website to see what deals are available.
On the TV side, prices start at £16 per month for the duration of a 24-month contract. In exchange, you'll get all the BT Sport channels and BoxNation, alongside Freeview, AMC and a recordable TV box.
You can also just use the BT Sport app for £16 per month- it works on mobile, tablet, smart TV and console – or  buy the Monthly Pass for £25 per month. If your device supports it, you'll still be able to watch in up to 4K HDR quality. Sky customers can get BT Sport added for £21 per month.
BT also offers a combined package with Sky Sports via Now, which is £41 per month for 24 months.
How can I watch Amazon Prime Premier League 2022/23 matches live?
Over the last several years, Amazon has gradually increased the number of sports showcased on its Prime Video streaming service. While tennis is still the main attraction, there are 20 Premier League matches to watch this season. You can watch Prime Video on a computer or with the free Prime Video app on numerous devices.
If you're already a member of Amazon Prime, you already have access to Prime Video as part of your membership. It presently costs £7.99 per month or £79 per year, and you also receive free next-day delivery on many items, music, cloud storage, and other services. From September 15th onwards it will increase to £8.99 or £95 per year instead.
New customers can participate in a 30-day free trial. You can join up via the Amazon website, but if you live outside of the United Kingdom, you'll need a VPN to watch the football.

How can I watch BBC Sport Premier League 22/23 matches?
Whilst BBC will have no live Premier League matches, if you are content with free Premier League Match Day 2 highlights then they have you covered. Match of the Day and Match of the Day 2 are available live when screened on the BBC Sport website, and also on catchup with BBC iPlayer.