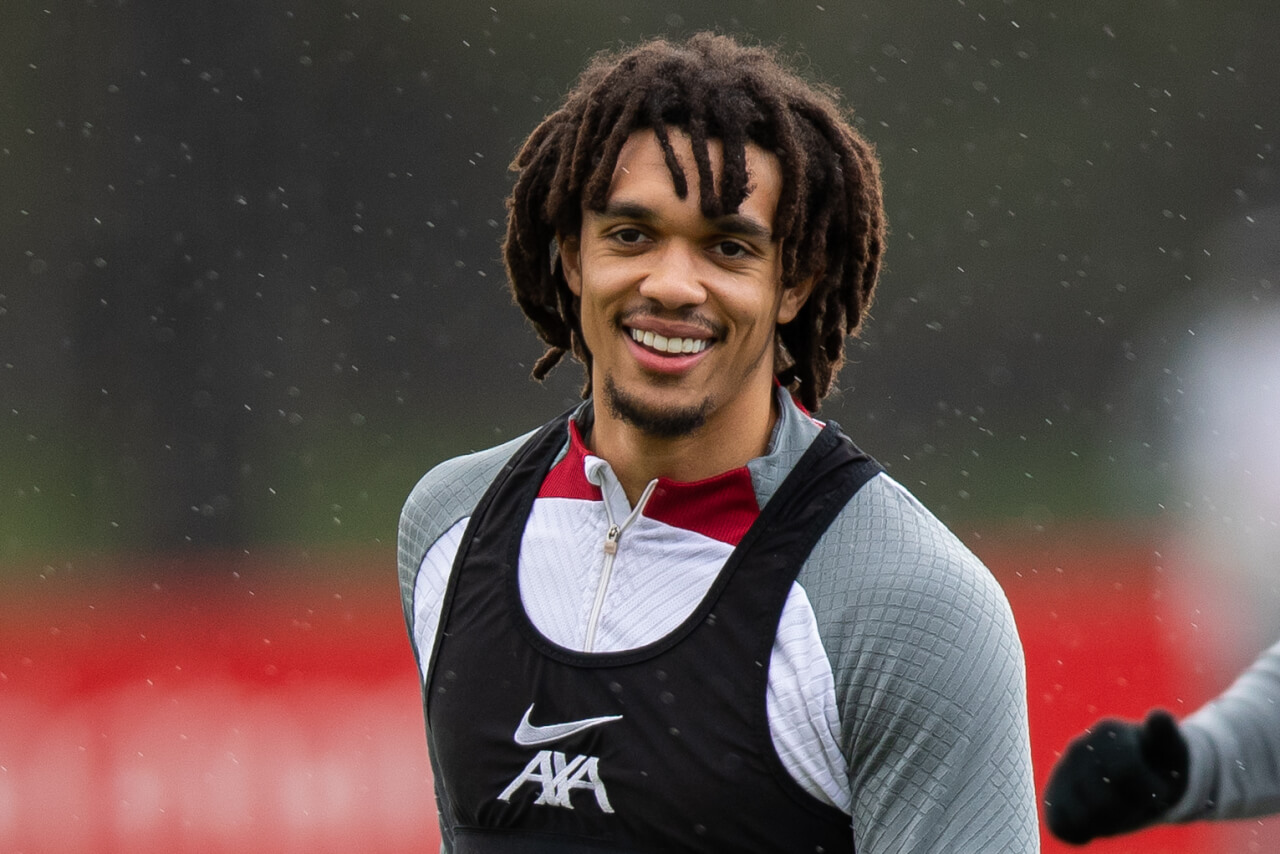 Trent Alexander-Arnold launches 'The After Academy'

Liverpool's Trent Alexander-Arnold is one of the fortunate few. He has achieved the pinnacle of professional football, winning numerous titles including the Premier League and Champions League, and representing his country at international level. He has dedicated almost his entire life, since joining Liverpool's academy aged just six, to making it to the top of the game, with all the accolades and financial rewards that come with it.
However, for every Trent Alexander-Arnold, there are countless others whose dreams of becoming a professional footballer falter. The effects of being released by a football club as a teenager can be devastating, and Alexander-Arnold knows this all too well. In an Instagram post in February 2022, he appealed to young players who had gone through similar experiences to come forward, having seen first-hand the struggles and difficulties they face.
Now, just over a year later, Alexander-Arnold has launched 'The After Academy', an initiative aimed at providing career opportunities for former academy players. The scheme, in partnership with the Professional Footballers' Association (PFA), will work with companies to offer job opportunities for those who have been released, supporting them through the application process. Alexander-Arnold will personally fund the project for the next five years.
"For me, the After Academy is a dream and in that dream it's quite simple really: I want any kid or any footballer who gets released from a football club to have somewhere to turn to," he said.
The issue of young players being released by football clubs has been brought into sharp focus by the tragic death of former Manchester City youth player Jeremy Wisten, who took his own life in October 2020 less than two years after being released by the club. The statistics are stark; of the 1.5 million players playing organised youth football in England, only around 180 (0.012%) will make it as a Premier League professional, and over three-quarters of academy players are dropped between the ages of 13 and 16.
Former Liverpool academy players Liam Robinson and Josh Agbozo shared their experiences of being released in interviews with BBC Breakfast. Robinson, now a drainage operative at United Utilities, described the moment he was told he would be released as "the first heartbreak I've ever gone through". Agbozo, now an occupational therapy assistant, said being released at 16 left him feeling "a bit lost and unsure what I could do next."
Alexander-Arnold's new initiative aims to provide a safety net for released youngsters who feel they have nowhere to turn, but he also believes that the system itself may need to change. "We're not commodities, we're not just moving pieces. We're humans who are sacrificing a lot at a young age to even have a small chance at this," he said.
The Premier League's Elite Player Performance Plan (EPPP), introduced in 2012, aimed to produce more and better homegrown players. The Premier League says player care is an integral part of the programme, and its objectives include ensuring "every young player is better off for having been part of the academy system, whether they become a professional footballer or not". The EFL has similar regulations in place, with its Youth Development Rules requiring "personal development and life-skills training" for young players.
Alexander-Arnold's 'The After Academy' is an important step towards supporting those who have been released, but as he points out, more needs to be done to ensure that young players are not left feeling lost and hopeless when their dreams of becoming a professional footballer are shattered.