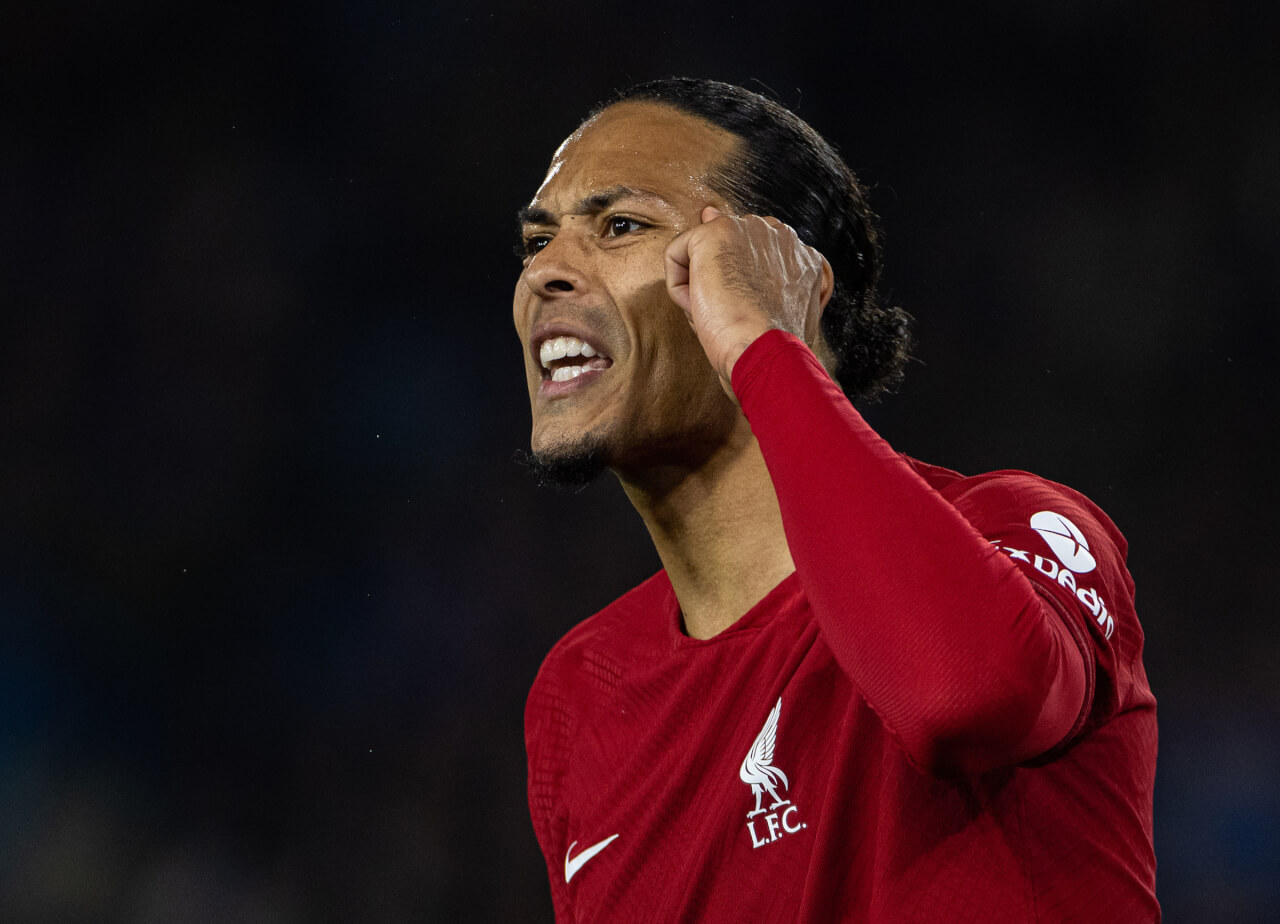 Van Dijk Admits Inconsistency, Accepts Criticism

As friend of our channel and occasional Anfield Index podcaster Jonathan Northcroft recounted in The Sunday Times this morning, Liverpool's Virgil van Dijk has faced an array of challenges in his football career. While he has achieved great heights, including winning the PFA Players' Player of the Year in 2018-19, he has also had to overcome adversity and inconsistency in performance. From his early days on the Johan Cruyff Foundation's pitch to his professional career, van Dijk has learned that growth comes from embracing small gestures and staying true to oneself.
During a video call with Northcroft, van Dijk shared his thoughts on his own inconsistent performance this season and how he handles criticism. "No one is immune to criticism," he says. "If someone said that, they are lying. But when the criticism is there and you know it is right, the only thing you can do is keep your head down and focus on improving."
Van Dijk has been candid about his journey to success, which began in Breda, where he played on the Cruyff court as a boy. It was there that he honed his skills in a rough-and-tumble environment, learning the value of small gestures and acts of kindness. Today, he continues to embody that spirit, as evidenced by his impromptu decision to treat children at the Johan Cruyff Foundation to free ice cream.
Throughout his football career, van Dijk has faced obstacles and disappointments, from being denied a contract with Willem II to having a less-than-meteoric rise to fame. Nevertheless, he remains grateful for the opportunities he has had and is committed to constantly improving himself.
In recent games, van Dijk has shown signs of a return to his dominant form. When asked about his thought process during a match, he explains, "As a defender, it's all about the small details." Van Dijk believes that his ability to read the game and anticipate what will happen next is one of his greatest strengths.
Van Dijk also spoke about his admiration for fellow defenders like Giorgio Chiellini, who employ different styles of play. "I think, in my way, I have been who I am. Successful as well. Because of the way I play. In many moments you don't see me a lot in what Chiellini describes, these physical challenges, because I try to read and be a step ahead of others."
Off the pitch, van Dijk is an ambassador for Fun Football, a McDonald's programme providing free coaching and a safe environment to play for thousands of children across the UK. He also supports various charitable initiatives, including an orphanage in Nepal and the McVeigh Foundation, which helps families and children across Merseyside suffering from cancer.
Reflecting on the importance of setting an example and making a difference, van Dijk says, "You can make a difference by being who you are and how you express yourself." As Liverpool's season continues, van Dijk remains focused on improvement and learning, determined to rise above challenges and maintain a positive outlook.
In conclusion, Virgil van Dijk's journey is a testament to the power of perseverance, humility, and the importance of small gestures. By embracing criticism, staying true to his unique style of play, and giving back to the community, he has demonstrated that growth and success come from both hard work and kindness.